Ball Brothers Cover SLAM Magazine, LaVar Ball Preditcs His Own Lakers 'Big 3' + T.J. Holmes Braids His Wife's Hair
Jul 07 | by _YBF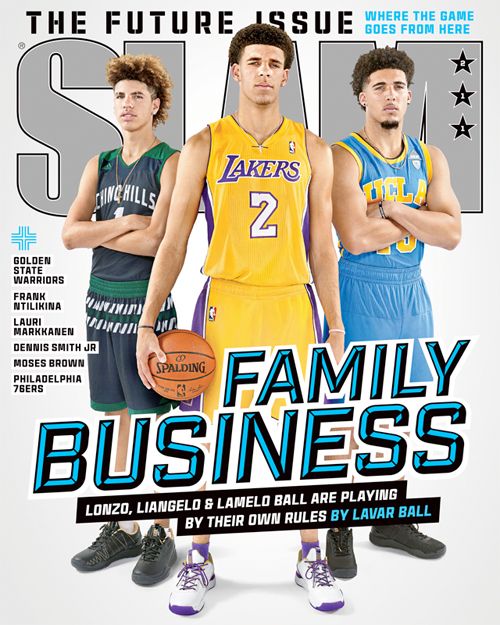 Lonzo Ball and his brothers cover the newest issue of SLAM magazine where their father LaVar Ball predicts all three of his sons making the Lakers' roster. Find out what he said, plus check out ABC News anchor T.J. Holmes braiding his wife's hair inside…
People thought LaVar Ball was crazy when he shared his predictions about the success his son Lonzo Ball will accomplish in the NBA. He said a long time ago his son would be a player for the Los Angeles Lakers. And it came true. He spoke it into existence.
On June 22nd, Lonzo Ball was drafted to Lakers, just like his father anticipated.
Now, LaVar is predicting all three of his sons, Lonzo, LiAngelo (UCLA) and LaMelo Ball (Chino Hills High School), will play on the Lakers, which will create his own "Big 3."
The Ball Brothers grace the cover of SLAM magazine's newest issue. Their father, LaVar Ball, reveals his prophecy that all three of his sons will play for the Lakers.
"The Ball Dynasty," says LaVar, smiling. "See, my boys are never going to go, 'Hey, I'm scoring 30 points. I need 40 mil. I need more than Lonzo or I'm leaving.' You'll never have contract disputes. That's how you win championships. They only care about winning. They'd stay together for the rest of their careers. The chemistry they have, you've seen it already. That's why I see that far ahead: All three of my boys on the Lakers at the same time. Put them together and watch what they do. It'll be magic. Lonzo knows where his brothers want the ball, where to kick it to. We'll have our own Big Three."
Can't knock a man for having dreams that actually came true.
Read the full interview here.
Switching gears...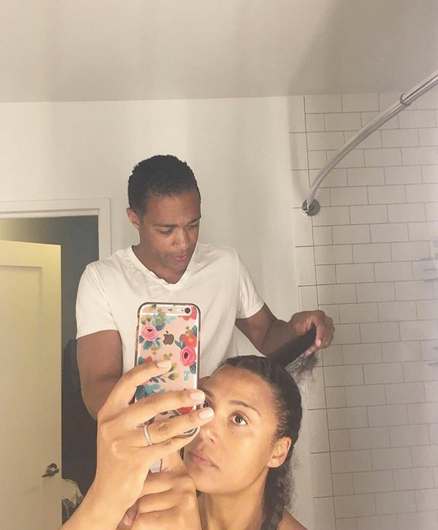 Who needs a hair stylist when you man can braid you up?
ABC News anchor T.J. Holmes proves "Hair By Holmes" is a real thing. Yep, he can actually braid...and pretty good at that.
T.J. shared a flick on social media where he's braiding up his wife Marilee's hair while celebrating the 4th of July.
His wife also shared the flick on her Instagram with the caption, "Tanned and braided by @officialtjholmes. #happy4thofjulyyall #holidayweekend"
So sweet!
Photos: SLAM magazine/TJ's IG