'GUHH' Stars & Exes Romeo Miller & Angela Simmons Talk About Evolving + C.J. Wallace & Tyga Join MTV's 'Scream'
Jul 17 | by _YBF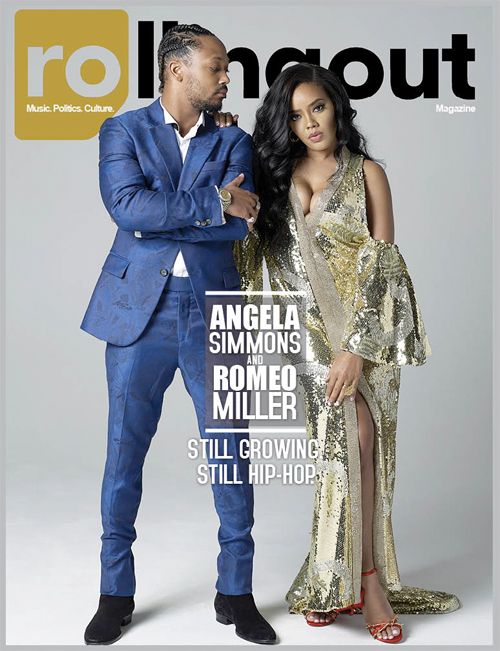 Romeo Miller and Angela Simmons cover Rolling Out magazine's newest issue where they open up about their Hip Hop evolution. Speaking of celebuspawns, C.J. Wallace (along with rapper Tyga) is joining MTV's "Scream" series. Deets inside…
Romeo Miller and Angela Simmons grace the newest cover of Rolling Out magazine before a new season of their reality show "Growing Up Hip Hop" premieres.
We can imagine being born into Hip Hop royalty has its pros and cons. On one hand, you pretty much have everything you could ever want, materialistically speaking. On the other hand, a celebuspawn may have a hard time creating their own identity.
Master P's son and Rev. Run's daughter - who previously dated - are still growing up Hip Hop and share how they are evolving in a world that a lot of people wish they could be a part of while having cameras chronicle their every move.
"You get to see [our growth and maturity]," Romeo said about the upcoming season. "I've grown so much as a person, and I think you get to see that."
With Angela being a first time mom, her life has certainly changed, but she wouldn't change it for anything in the world.
"Being a mother is so awesome," Angela shared. "It has caused me to grow up in so many ways that I didn't even know was possible. My son has been the best thing that could have ever happened to me."
Aww.
A new season of "GUHH" will premiere July 20th at 9/8c on WEtv.
In other celebrity kid news...
C.J. Wallace, the son of The Notorious B.I.G., is serious about creating his own lane in the acting world.
After starring in Notorious, Kicks (opposite Mahershala Ali), and Everything Must Go (opposite Will Ferrell), the celebuspawn just booked a new acting gig.
C.J. will be joining the season 3 cast of MTV's "Scream" series along with rapper Tyga. The two YBFers have signed on as cast regulars for the new season slated to premiere in March 2018 as a three-night event.
The season, backed by Queen Latifah's Flavor Unit Entertainment, features an entirely new cast, series location and premise that revolves around Deion Elliot, a local star running back whose tragic past comes back to haunt him at the worst time, threatening his hard-earned plans for his future — and the lives of his unlikely group of friends.
C.J. is set to play Amir, a good kid whose strict parents expect him to keep clean during high school, stay away from girls and ultimately find his place within the family business. But when events make him the unexpected target of a killer, Amir finds himself in over his head and his world view challenged.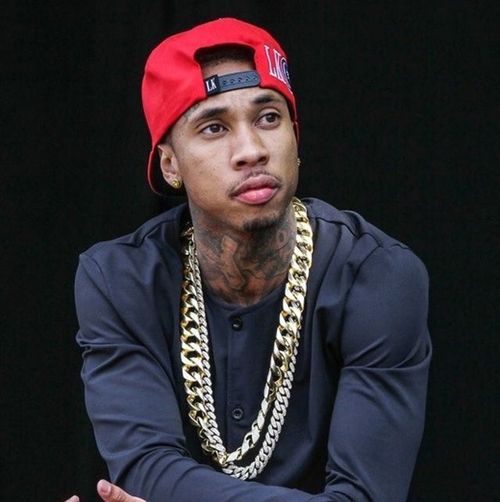 Tyga will star as Jamal, Deion's older step-brother. Though they share blood, their worldviews couldn't be more different. Jamal is a hustler by nature, willing to work any angle to make ends meet for those he considers family. But when Jamal's ambitions don't line up with Deion's, it forces them to decide exactly how they fit into each other's lives.
Will you be tuning in?
Photos: Rolling Out/MTV