This 'Usher Allegedly Has Herpes' Debacle Just Got Messier! ANOTHER Lawsuit & More Women Are Coming Forward...
Jul 23 | by Natasha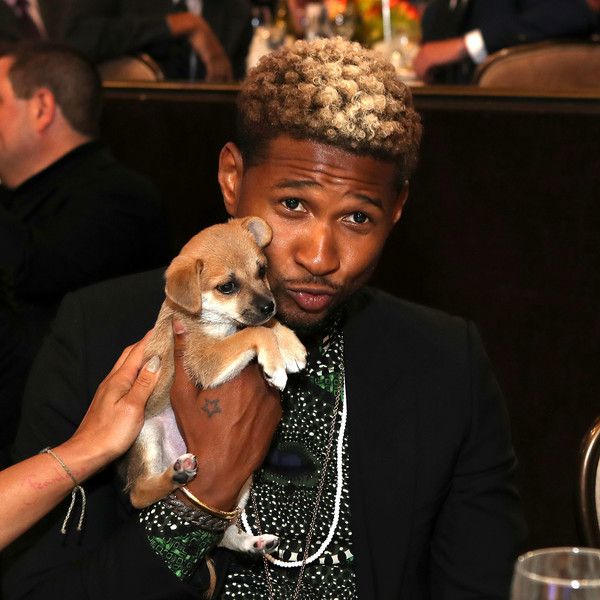 Usher's multimillion dollar lawsuit by a woman claiming he exposed her to Herpes just spurned a second lawsuit, this one worth $10M. And that's not all. More women might be coming forward...
After papers surfaced this week showing Usher paid off a woman with $1M after she sued him for exposing her to Herpes, it seems the lawsuits aren't going away.
The original 2012 lawsuit, filed by a stylist, say Usher had sex with her without confessing that he was carrying the virus. The stylist claims Usher was diagnosed with Herpes around 2009/2010.
Now, we've learned a new $10M lawsuit has been filed against Ursh for exposing the plaintiff to Herpes through unprotected sex. The unnamed plaintiff says she and the married singer smashed in Atlanta just this past April, and Usher wore a condom for part of it. The complaint goes on to say they smashed again almost two weeks later in New Orleans, that time completely unprotected.
While it's not confirmed if the plaintiff has been infected, she says she knows Usher has Herpes Simplex 2 and he didn't tell her. Apparently, thanks to that first lawsuit that surfaced this past week, the plaintiff was made aware of his status.
This plaintiff is suing for negligence, battery and emotional distress ... and wants $10 million MINIMUM in damages.
By the way, it seems as though plenty more women may be coming forward, according to lawyer Lisa Bloom. She said Saturday night:
It's also a violation of criminal law in many states to have unprotected sex without disclosure of your STD. As it should be.

— Lisa Bloom (@LisaBloom) July 22, 2017
Lawd....
Photo: Getty