Redhead Blac Chyna Escapes Paparazzi Fight Amid Reports That Rob Kardashian Is The BIGGEST He's Ever Been
Jul 31 | by _YBF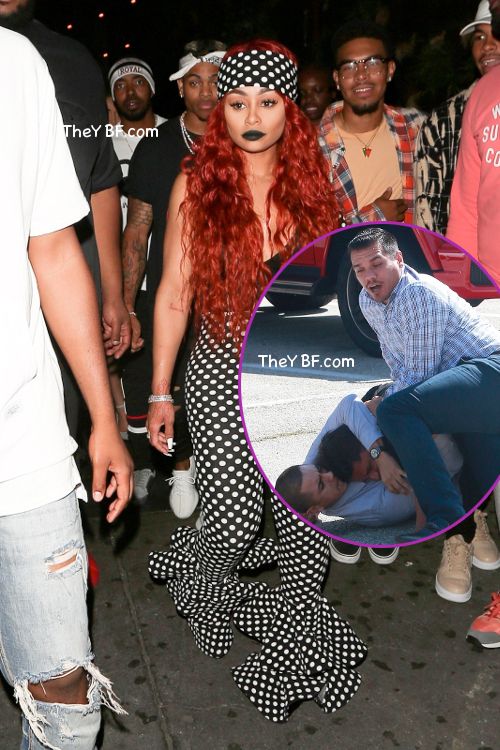 Blac Chyna (rocking new red wiggery) is out here making her coins and dodging paparazzi fights while her ex-fiancé Rob Kardashian is spiraling out of control. Get it all inside…
Oh, hey girl!
Blac Chyna and her booty made their way on the retail scene to browse around Saks Fifth Avenue in Beverly Hills this week. Her new boo Mechie tagged along as well.
What started as a chill day out, quickly turned into some drama outside of the luxury store.
Security from the store ran out and tackled a photog to the ground. Lordt.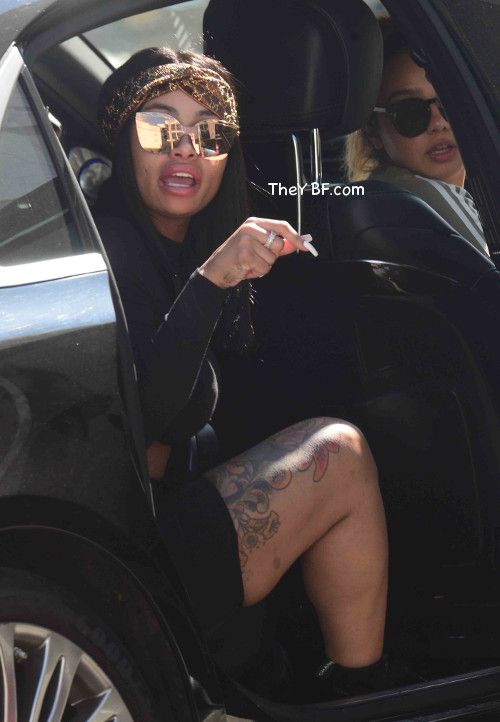 See the squabble below:
After the eventful trip, it was time to get to the money....
The Lashed boutique owner whipped out the red wiggery, bell bottoms and checkerboard print to host a gig at Project LA nightclub.
It's reported she received $15,000 for an one-hour club appearance. Sheesh!
See Chy collect her coins below:
While Chy is collecting her coins, her ex-fiancé Rob Kardashian is spiraling out of control.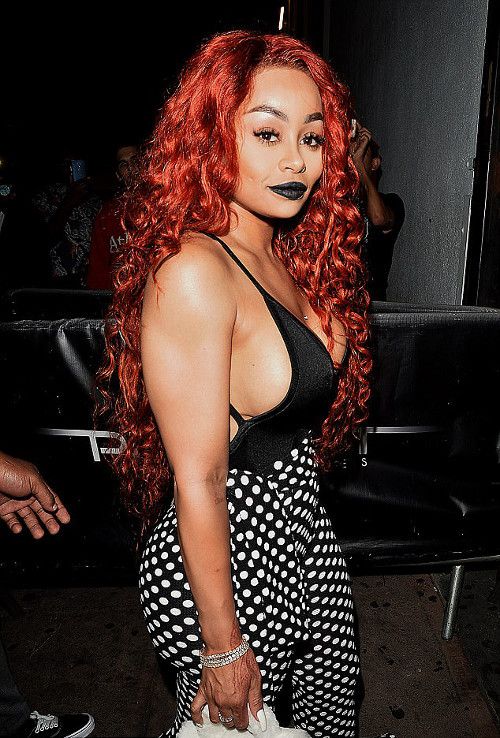 There are new reports that Rob is using food to cope with his breakup from Chy, closing in on 300 pounds.
A family source told Radar Online, "He's the biggest he's ever been. He's well over 300lbs now – we don't know as the scales don't go up past that – and he's a heart attack waiting to happen."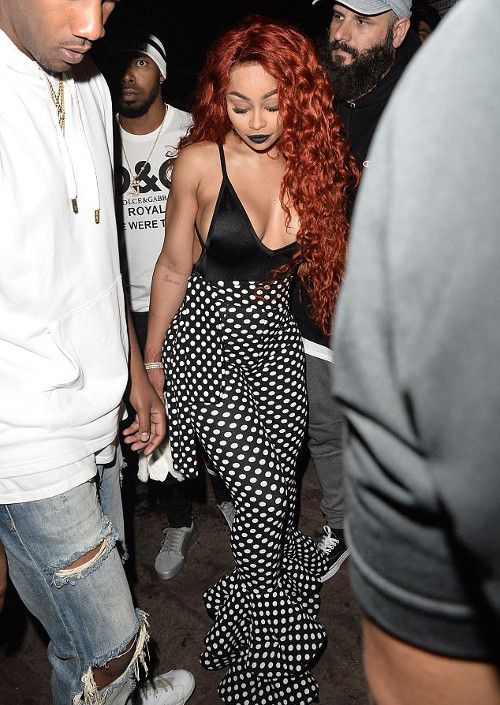 The source continued, "He's been comfort eating big time. His fridge has become his best friend." Apparently, Rob's mother Kris Jenner has cut ties with him and has reportedly said she's not giving him another dime until he starts to get his act together.
We're not surprised since Chy tried to whip Rob into shape when they first started dating. Let's hope he gets to wherever he wants to be for the sake of his daughter, Dream Kardashian.
Photos: Splash/WENN