'Emotional Wreck' Keke Wyatt Reveals Husband Michael Wants A Divorce
Sep 05 | by Natasha
KeKe Wyatt just revealed her husband Michael Jamar wants a divorce....and she is blasting him for the way he's going about it. Details inside...
Singer KeKe Wyatt has been going through it lately – her 8th pregnancy (with her and her husband's 9th child), one of her children fighting cancer, and everything in between.
Now, she says her husband Michael Jamar wants a divorce -- and he's going around telling all her friends and family not to speak to her!
KeKe posted a video this morning saying she is "done" with Michael Jamar because he had the nerve to tell her he wants out....especially after all these kids! Apparently, he said she's an emotional wreck that he can no longer deal with. Hmmm...we're almost positive she's been the way she is since day 1. And he married her and procreated with her anyway.
The couple went on "Marriage Bootcamp: Reality Stars" last year to get help for their tumultuous marriage. Now, here we are.
Yesterday, she posted up video from a party and said she was going through a hard time:
Sheesh.
And it was all good just a couple months ago:
Looks like their stint on "Marriage Bootcamp" didn't fix their issues.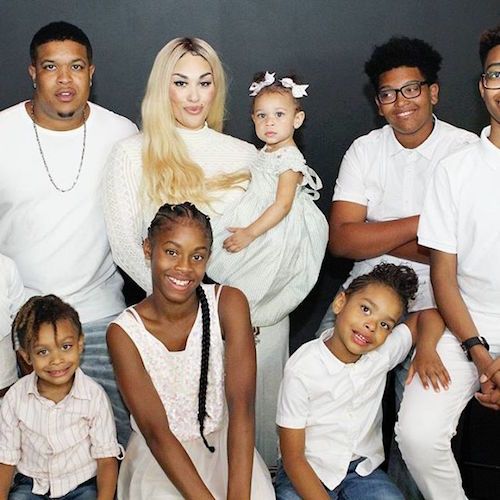 No one is all that surprised.