Terrell Owens & Derek Fisher Are Taking Their Talents To 'DWTS' + Bobby Brown Quits 'DWTS' Before It Starts & Says He Taught MJ How To Moonwalk
Sep 06 | by _YBF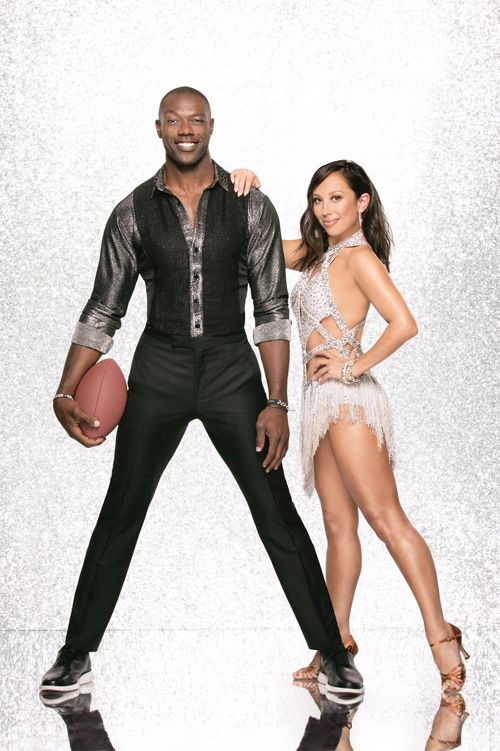 Terrell Owens and Derek Fisher are joining the new season of "Dancing With The Stars." However, Bobby Brown quit before the show announced this year's competitors. And he claims he taught Michael Jackson how to moonwalk. Deets inside…
Former NFL star Terrell Owens is ready to take his happy feet to "Dancing With The Stars." From the end zone to the dance floor, the 43-year-old athlete is gunning after the Mirror Ball for the show's 25th season. He has teamed up with Cheryl Burke and they're looking to bring home the win.
"We [practiced] a few hours the other day," Cheryl said about their rehersals. "I have to say, he's got some rhythm. We gotta start from the beginning because he's never danced before."

"He's all about lights camera action," she added. "He's a performer, so I'm definitely going to use that to our advantage. As long as we do the work in the dance studio and really practice hard, then he can do whatever he likes on the dance floor. Not whatever... stick to the choreography."
The announcement came on "Good Morning America" this morning where TO said the competition would be a "challenge" for him.
"Just as she said yesterday, we got our first start at trying to learn some steps," TO explained. "So, that's the challenge," the former wide receiver admitted. "Rhythm is not the issue. It's really trying to incorporate everything that she's teaching. I'm just going to let her take the lead. I'm just going to follow. I'm learning pretty fast."
By the way, he said on "GMA" he's still open to joining an NFL team and he's been keeping up with his workouts.
We could definitely see him taking this one home.
Another former athlete will be putting on his dancing shoes…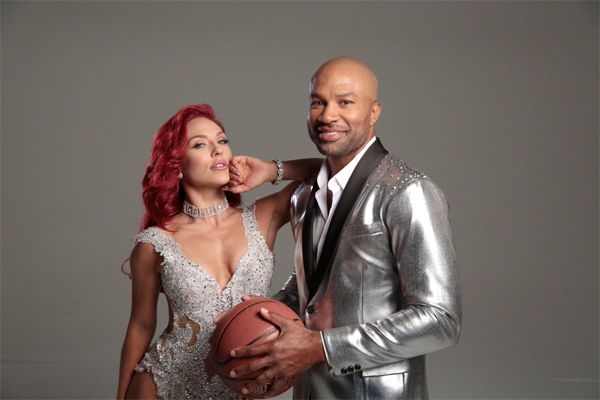 Former NBA star and coach Derek Fisher is also competing this year. He has teamed up with Sharna Burgess.
Here are the rest of the competitors this season, including Nick & Vanessa Lachey, Nikki Bella and more:
WATCH: The big @DancingABC Season 25 cast reveal from @GMA! https://t.co/jGJ0mfxdGD#DancingOnGMA #DWTS #DWTS25 pic.twitter.com/eKaMG6CLJq

— Good Morning America (@GMA) September 6, 2017
Y'all know his girlfriend Gloria Govan is about to be posted up at every practice and show.
Good luck!
Speaking of "DWTS"...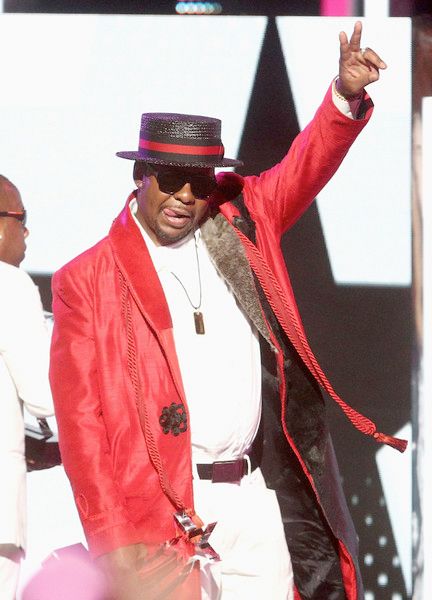 Singer Bobby Brown pulled out of "Dancing With The Stars" at the last minute reportedly due to contractual issues. Hmm..maybe they weren't paying enough for Bobby. *shrugs*
Sooooo, Bobby Brown is also making claims that he's the one who taught the late Michael Jackson how to moonwalk.
While chatting with "The Cipher," the 48-year-old singer said he has been doing the moonwalk since he was a kid.
"I had a few moves that was just super. Plus, I was the first one in Orchard Park to do the moonwalk," he said. "So, the moonwalk was one of my signature moves… I had brought it up from down South. It was something that just killed the game once I brought it up the East Coast."
Bobby claims an unidentified man from Alabama showed him how to do the move before it was dubbed the moonwalk. The former New Edition member claims he was practiving the move in from of MJ and he just started doing it.
"We were popping, he was watching us pop. He saw me do the moonwalk," Brown said, before revealing that Jackson asked him "What is that?" From there, Brown did the move again and Jackson "just started doing it."
Interesting. Do you believe it?
Photos: DWTS' Twitter/Getty