YBF Ladies Party With Robi Reed For A Good Cause + Mel B Takes The Kiddies To Disneyland Amid Nasty Divorce
Sep 07 | by _YBF
Several YBF ladies linked up with famed casting director Robi Reed for a good cause. Meanwhile, Mel B had some fun with her kids at Disneyland to help keep her mind off of her nasty divorce from Stephen Belafonte. Pics inside…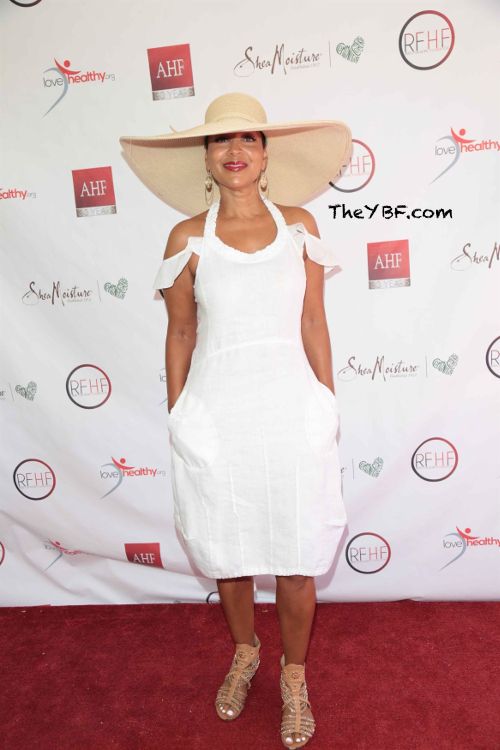 As the end of summer approaches, casting director Robi Reed and the Reed For Hope Foundation put together a celebration for a good cause.
Several YBF notables stepped out to attend casting director Robi Reed's 14th Sunshine Beyond Summer Celebration in Beverly Hills over the weekend. The soiree was a fundraising event sponsored by AIDS Healthcare Foundation (AHF) and Shea Moisture, where celebrities encouraged one another to help spread wellness awareness. RFHF's mission is to improve the vitality of the global village by changing specific cultural attitudes about wellness, disease prevention and health disparities
Actress LisaRaye McCoy doesn't care what time of year it is, she's always decked out in all white everything. She'll be celebrating her 51st birthday later this month.
"Top Model" alum Eva Marcille and her daughter Marley Rae were serving up mother-daughter cuteness. Aww! Marley's getting so tall.
"Window Warriors" host Garcelle Beauvais never shies away from rocking a bold color on the red carpet.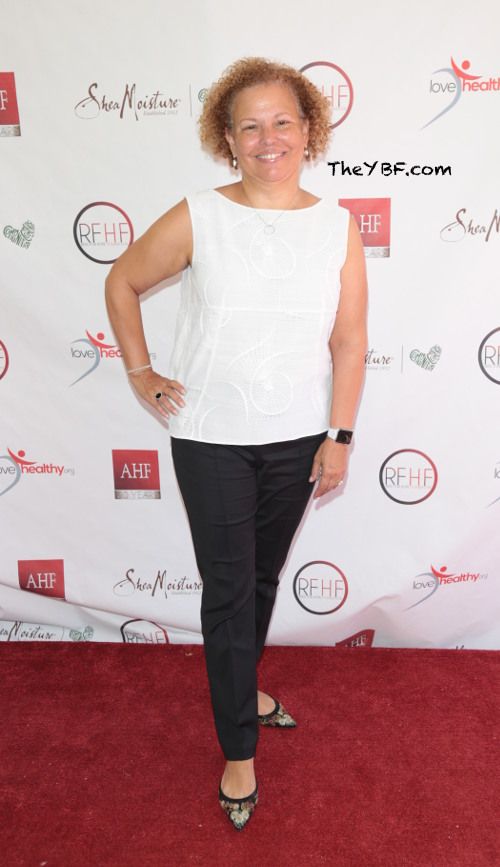 BET CEO Debra Lee, Soul Food actress Vanessa A. Williams, former "Love & Hip Hop: Hollywod" star Apryl Jones, and Jason's Lyric actress Lisa Nicole Carson were also in the mix: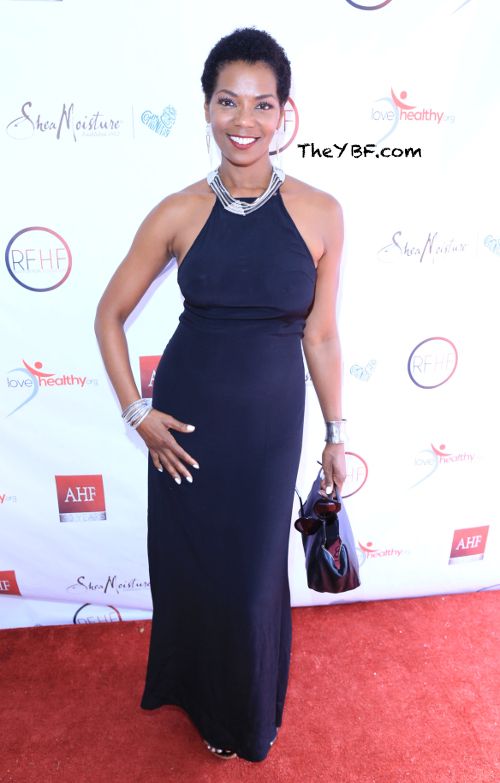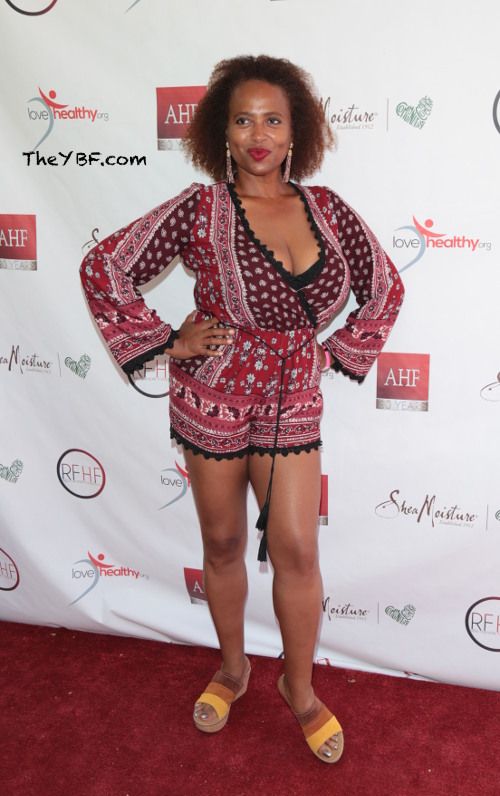 Inside...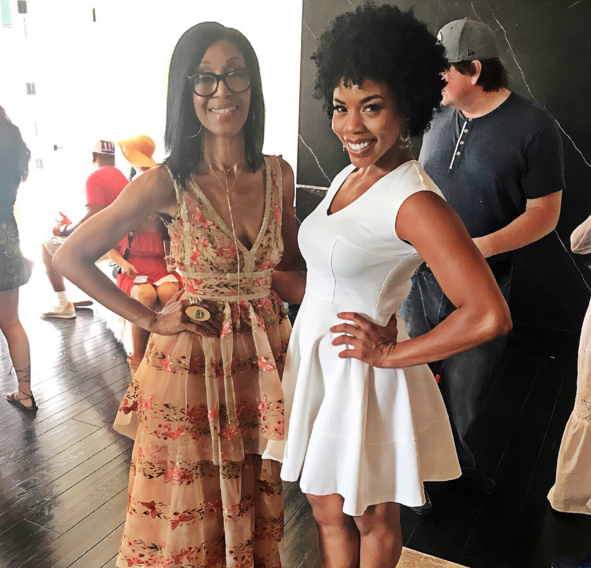 Honoree/choreographer Brandee Evans snapped it up with Robi Reed and Vanessa A. Williams after receiving her Sunshine Award.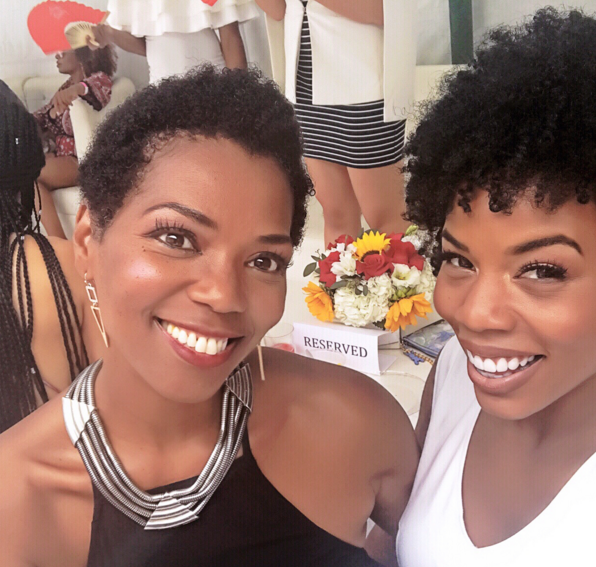 On social media, she captioned, "Thank you so much to the @reed4hope foundation for allowing me to be an ambassador for this amazing platform. A special Thank you to my mom's nurses @sublimex9paradigm (Sherhonda and Tiffany) for volunteering your time to take the guest's blood pressure and talk to them about living a healthy lifestyle. Please support the @reed4hope foundation if you haven't already. $5.00 makes a difference. No amount is too small. #lovehealthy #sunshinebeyondsummer #latergram #Reed4Hope"
Congrats.
In mommy spottings...
While she's currently going through a nasty (and public) divorce from her estranged husband Stephen Belafonte. The "America's Got Talent" judge took her daughters –Madison, Angel & Phoenix – to Disneyland in Anaheim to celebrate Madison's 6th birthday.
The former Spice Girl shares Madison with her estranged husband, but he obviously wasn't invited for the outing. However, her hairstylist Gary Madatyan did tag along.
As the divorce proceeds, things between Mel B and Stephen continue to get messier and messier. Mel filed new court documents that claim Stephen and their former nanny, Lorraine Giles, concocted a fake marriage so that she wouldn't be deported. This all happened behind Mel B's back.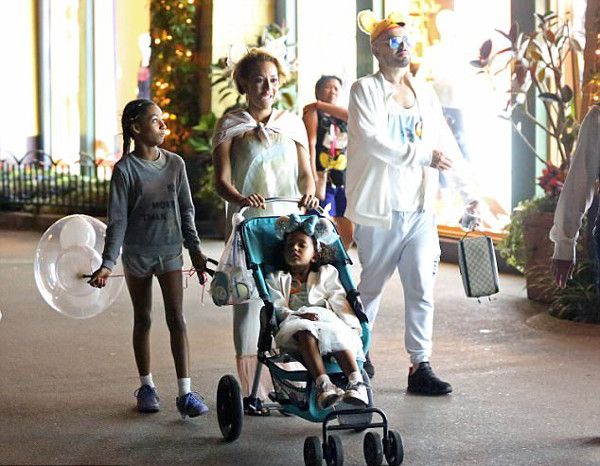 Previously Lorraine had said she did participate in threesomes with Mel and Stephen, but she never had sex with Stephen alone. The new documents include a portion of Lorraine's deposition where she admitted that she had sex with Stephen alone 10 to 15 times.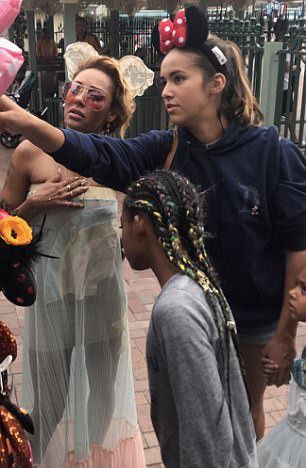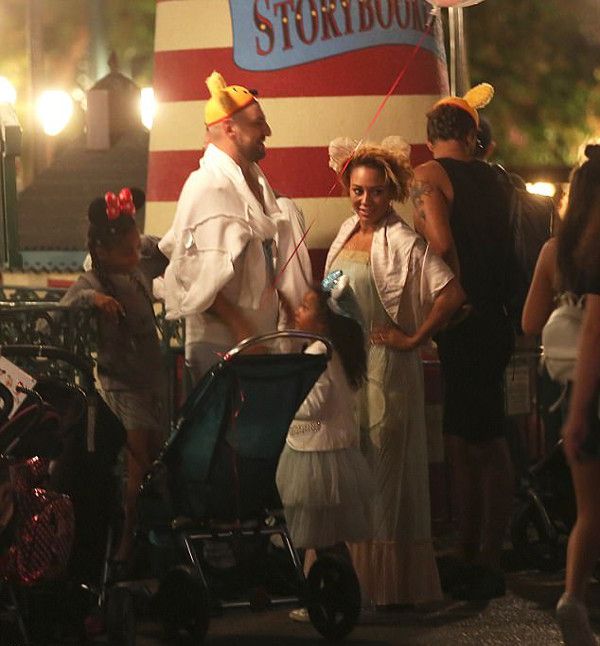 TMZ breaks it down:
Gilles also admits she had sex with Belafonte at least twice around the time she got pregnant and had an abortion. She has denied it was Belafonte's child but the depo calls that into question. Mel B also says Gilles marriage to Michael Bleau was a sham ... designed to keep the nanny in the country. Mel B includes Bleau's deposition, in which he admits he bought the engagement ring for $30 on eBay. Gilles and Bleau never posted a single pic of their engagement on their Facebook pages.

In Gilles depo, she admits to using cocaine. Immigration officials can deny a visa for someone who uses illegal drugs, so this could have deportation implications. In the depo Gilles says she only used coke supplied by Mel B.

And on the subject of sex tapes -- which Mel B says Belafonte and Gilles used to blackmail her -- Gilles admits in her deposition they not only exist, but she watched them as recently as July 2016 on Belafonte's laptop.

In the new legal docs, it shows Bleau was once arrested for a sex crime and convicted of felony false imprisonment. Mel B says Belafonte got her to invest $60,000 in a business run by Bleau but no one ever told her he was a convicted felon.
Chile...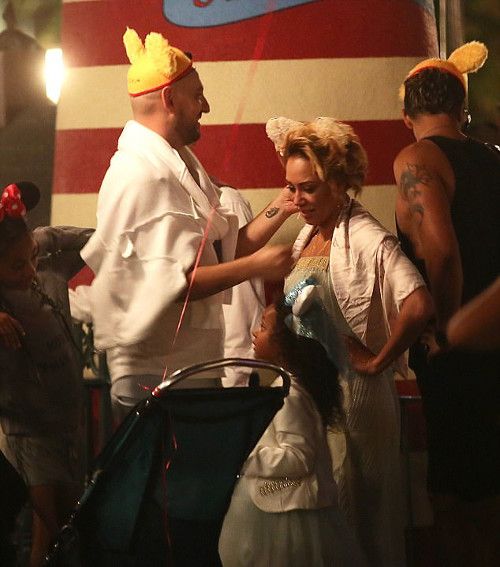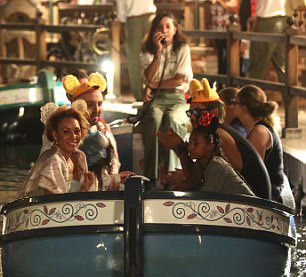 At least she's still smiling through it all.
Photos: WENN/Backgrid/ Instar/Splash/@TheRealBrandee