A Slew Of A-Listers Stepped Up To Help Raise $44 Million During 'Hand In Hand' Telethon For Hurricane Victims
Sep 13 | by _YBF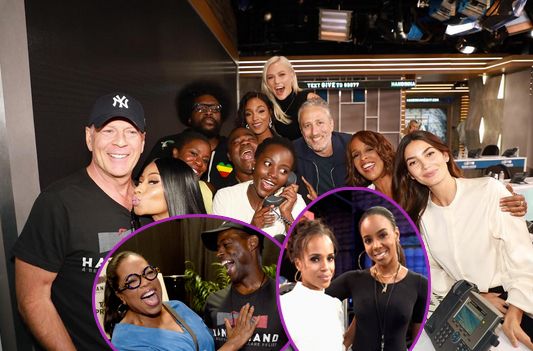 Leave it to Hollywood to show up and show out for the hurricane victims. A slew of A-list celebs helped raise funds to help those affected by Hurricane Harvey & Irma. Deets on the $44 million they raised and the #BlackExcellence in the mix inside…
Issa telethon!
Last night was all about unity as tons of A-list celebrities gathered to help raise funds for the victims of Hurricane Harvey and Hurricane Irma that wreaked havoc on Houston, TX and the state of Florida.
When we say EVERYBODY was there…we mean everybody. And stars who weren't actually in the building made videos as their contribution, including Beyonce and Drake.
Celebs stepped out in L.A. and New York for the "Hand In Hand" hurricane relief benefit. The star-studded event featured celebrities manning the phones as they encouraged viewers to call up and donate to the relief efforts.
Oprah, Kerry Washington, Kelly Rowland, Diddy, Nicki Minaj, Lupita Nyong'o and tons more made their way to Universal Studios AMC and ABC News' Good Morning America Times Square Studio to speak with supporters who called in to donate. And guess what? They raised a whopping $44 million dollars. Nice!
While Beyonce wasn't there physically, she was there in spirit. The LEMONADE singer has been busy logging in man hours in her hometown of Houston.
"Just when you think it couldn't possibly get worse, natural disasters take precious life, do massive damage, and forever change lives, leaving behind contaminated water, flooded hospitals, schools, and nursing homes and countless families are now homeless," she said in the recorded clip. "Natural disasters don't discriminate. They don't see if you're an immigrant, black or white, Hispanic or Asian, Jewish or Muslim, wealthy or poor. It doesn't matter if you're from [Houston neighborhoods] Third Ward or River Oaks, we're all in this together."
Facts.
"This Is Us" actor and EMMY winner Sterling K. Brown caught up with Lady O and shared a huge laugh.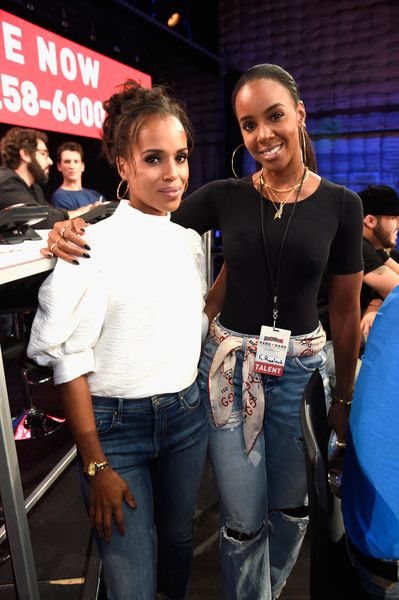 Hot mom alert! "Scandal" star Kerry Washington and Kelly Rowland took time from their motherly duties to help the cause.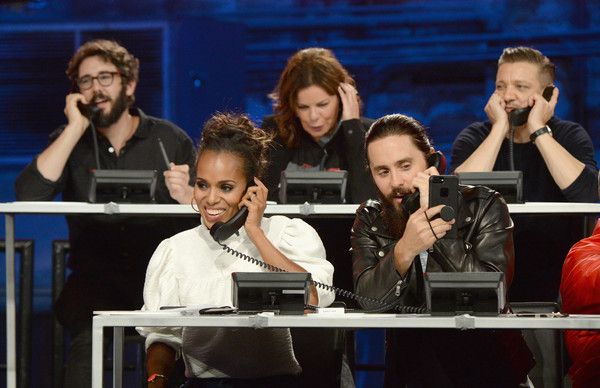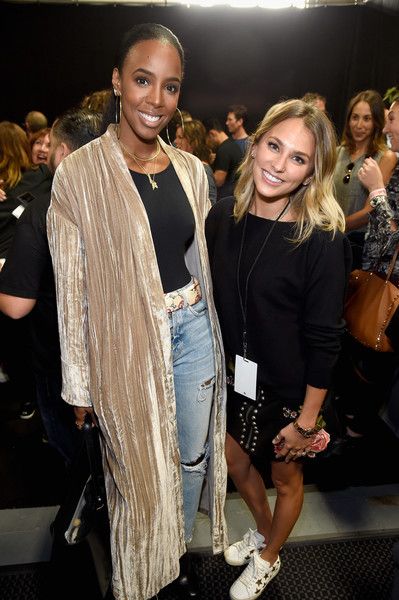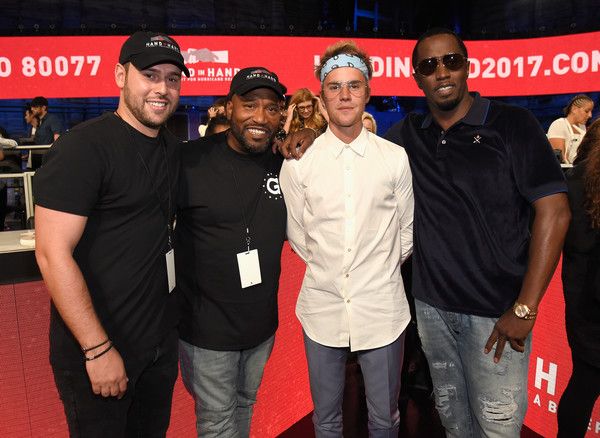 Hip Hop mogul Diddy, rapper Bun B ,singer Justin Bieber and Justin's manager Scooter Braun linked up for a photo-op.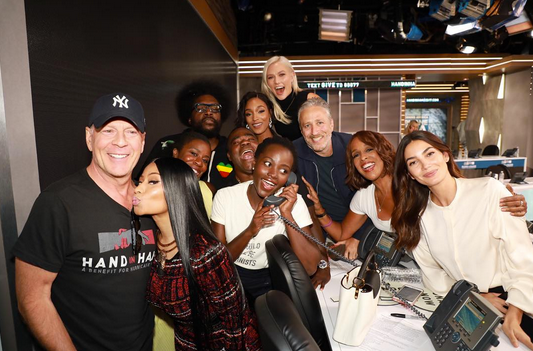 Issa celeb party! Nicki Minaj, Lupita Nyong'o, Uzo Aduba, Jourdan Dunn, Tracy Morgan, Gayle King, Questlove and more snapped a few flicks before handling the phone lines on the east coast.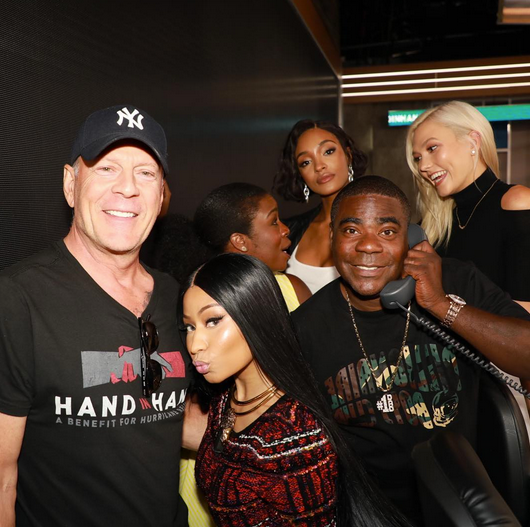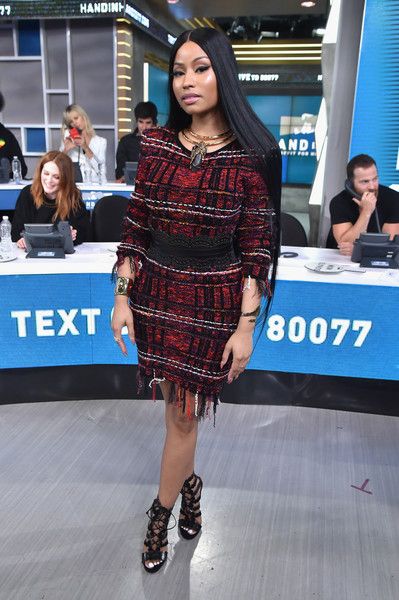 Are we feelin' Nicki's conservative look?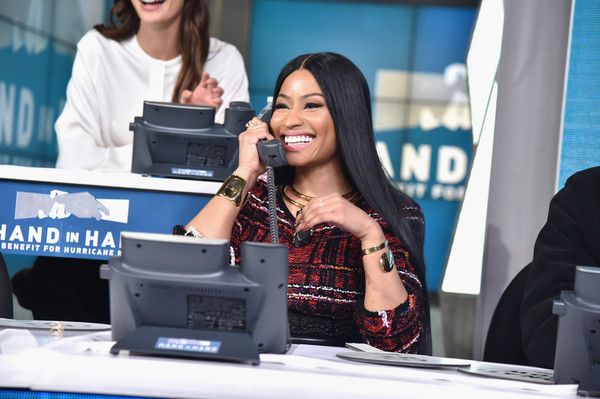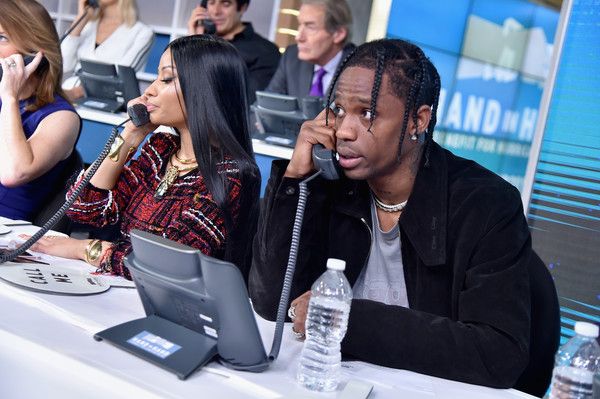 Rapper Travis Scott, who's rumored to have called it quits with Kyie Jenner, and former NFL baller Michael Strahan came out to help.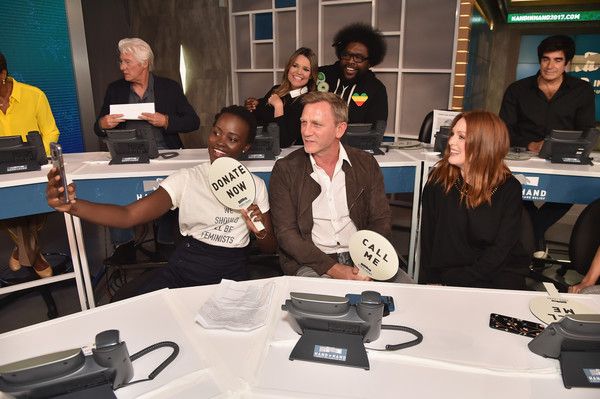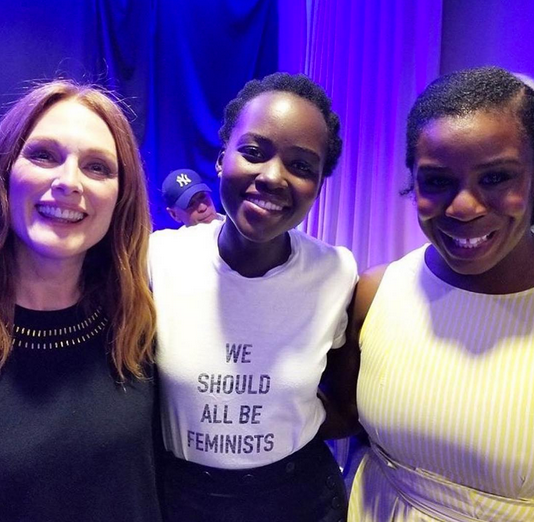 Lupita made a statement with her t-shirt during the event.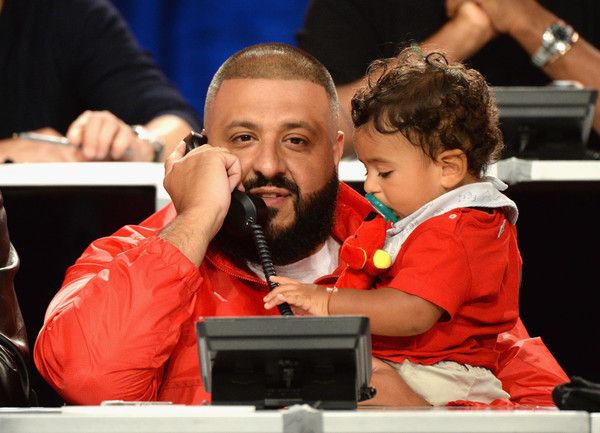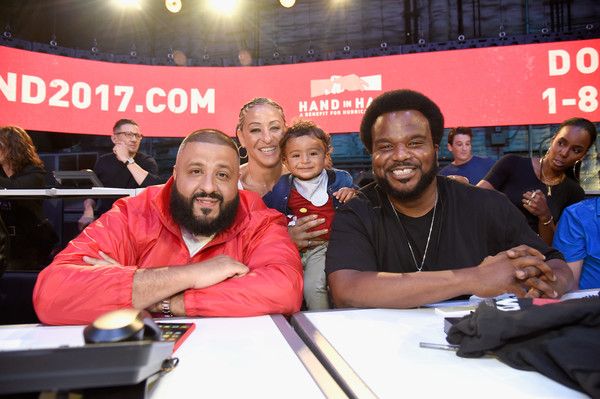 Aww! DJ Khaled brought his son Asahd Khaled (who stays by his side) and his fiance Nicole Tuck along to help. The trio snapped it up with actor Craig Robinson.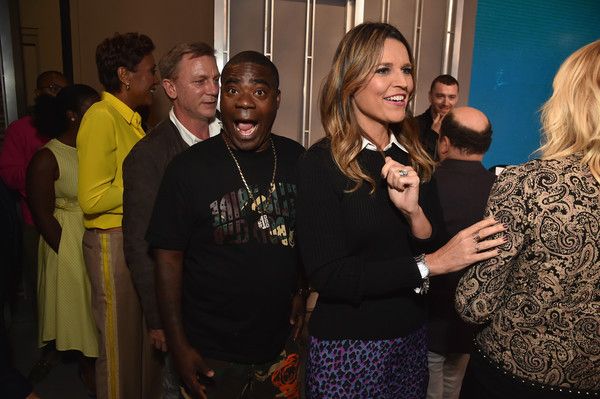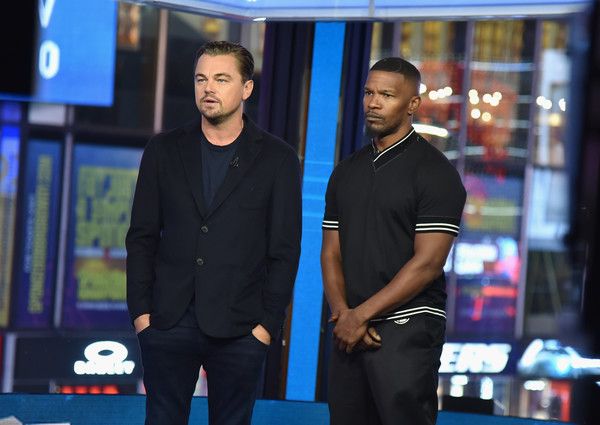 Comedians/actors Marlon Wayans, Tracy Morgan and Jamie Foxx offered a helping hand.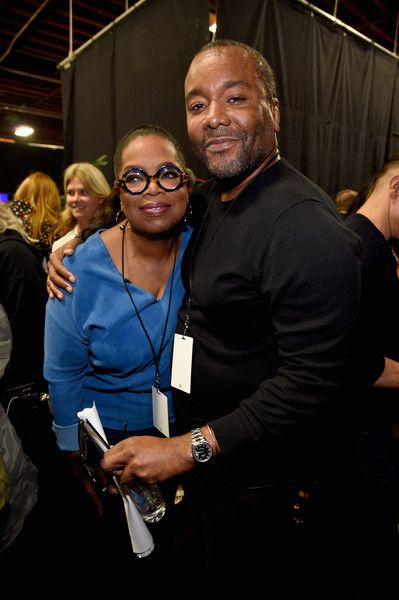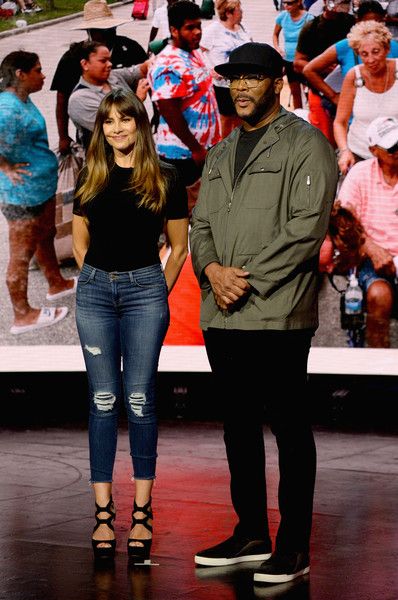 Filmmakers Lee Daniels and Tyler Perry were in the mix to show support.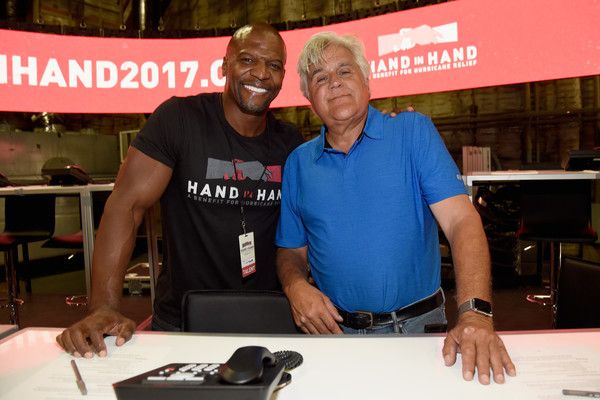 Comedienne/actress Wanda Sykes and actor Terry Crews were down the cause.
Then, legendary singer Stevie Wonder hit the stage for a performance of "Lean on Me."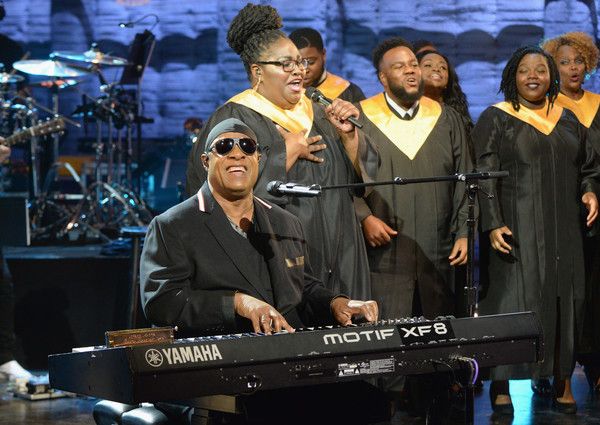 "We come together today to love on people that have been devastated by the hurricanes," Stevie said. "When love goes into action, it preferences no color of skin, no ethnicity, no religious beliefs, no sexual preferences, and no political persuasions. It just loves."
If you missed the telethon but still want to donate to the relief fund, you can check out Hand In Hand's website HERE or call 1-800-258-6000, or text GIVE to 80077 to give $25.
Photos: Getty/Instagram