Gucci Mane & Keyshia Ka'oir's Families SPEAK OUT About Not Getting Invited To The 'Mane Event' + Keyshia Addresses Rumors About Kids Left In Jamaica
Oct 22 | by _YBF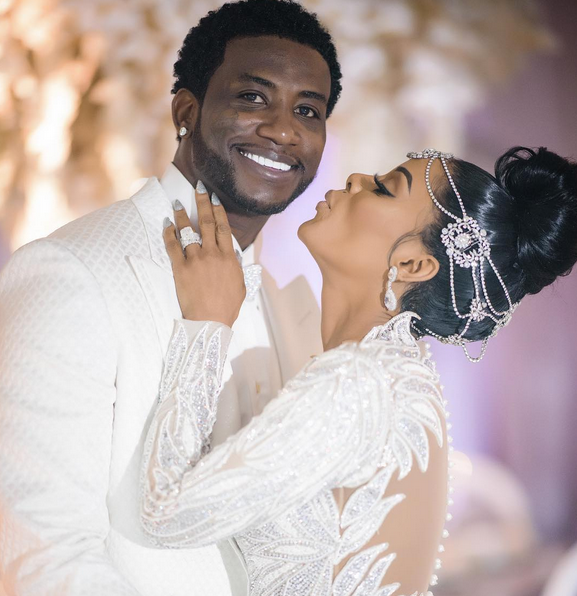 Some of Gucci Mane and Keyshia Ka'oir's family members watched them trek down the aisle like the rest us. And now, they're speaking out about the non-invite to the "Mane Event." Find out what they said, plus hear what Keyshia has to say about leaving three kids behind in Jamaica inside…
Gucci Mane and his now wife Keyshia Ka'oir went ALL out for their all white fairytale wedding at the Four Seasons Miami. It cost a cool $1.7 million, it was televised on BET, and there were several celebrities in the mix to celebrate the Wopsters' special union.
However, several family members from both sides were missing and they claim they didn't even get an invite to the special occasion. Apparently, the Trap God didn't send any invites to his mother, Vicky, or his younger brother, Nate.
Nate tells TMZ he's not sure why he and his mother were left off the guest list. Damn. If this is true, it is kind of foul not to invite his own mother.
The site reports:
Nate, who's gotten shout-outs from Guwop on tracks like "Rude," says he's happy for his big brother but sad no fancy invitation was sent his way. Adding insult to injury -- another brother, Duke, was Gucci's best man.
Damn. We wonder if this is true.
Gucci's family aren't the only ones upset about not being invited. Keyshia's "sister" Tanya went on Instagram to congratulate Keyshia and also question why she wasn't invited to the Miami ceremony:
Following the wedding, folks start questioning about the absence of Keyshia's alleged three children. Rumor has it she left three children behind in Jamaica when she came to the U.S. to better her life. Mrs. Guwop hopped on Twitter to address the rumors, claiming she doesn't even have a sister and that she did not leave three kids in Jamaica.

She didn't deny she didn't have three kids though. So we wonder why they weren't at the wedding...or were they?
In case you missed, here are flicks from the lavish $1M+ wedding ceremony. BET picked up the check: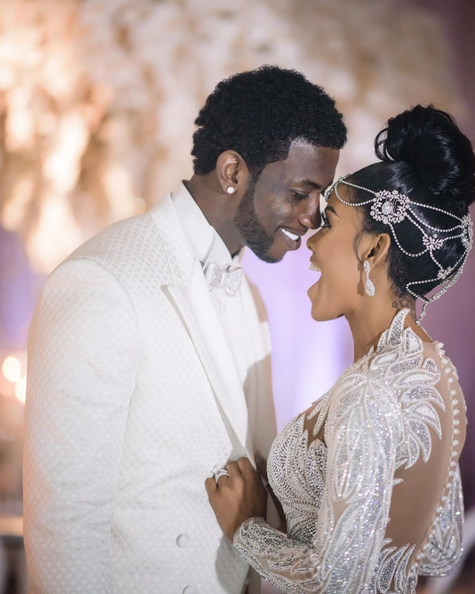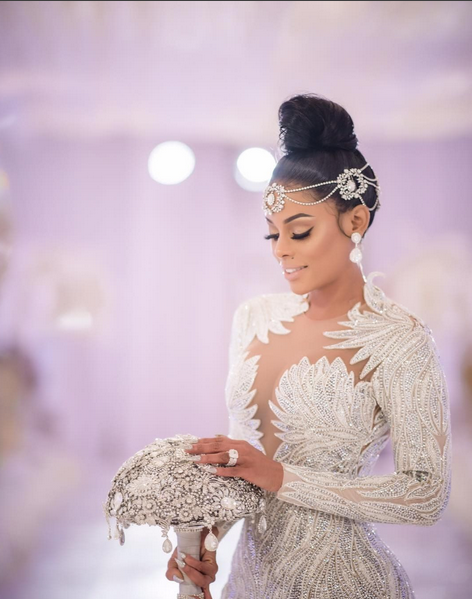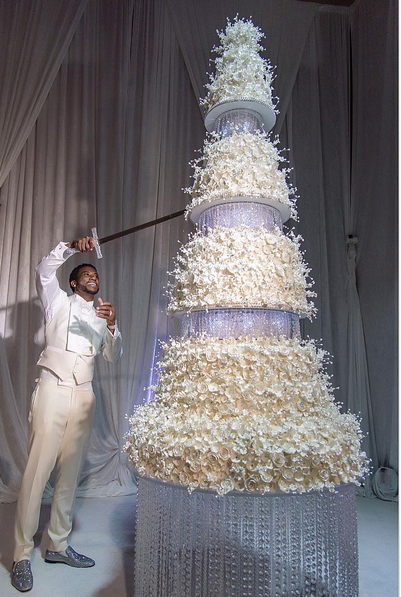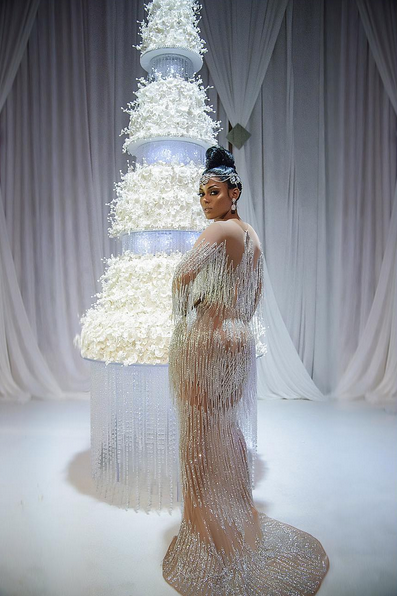 Can't lie, the wedding pictures look amazing. And that cake was super extra. So extra that it cost $75,000.
The Wopsters received some very expensive wedding gifts as well. CEO Of Quality Control Music Pierre "Pee" Thomas reportedly gifted Gucci and Keyshia two 28-carat diamond necklaces, and each has an additional 15-carat diamond pendant attached. It cost a cool $120,000. Sheesh!
The "I Get The Bag" rapper received the heart pendant and his new wife received the key pendant. The gifts were held inside a case that played Gucci's song "Curve." How nice.
Also, plenty of celebs were in attendance. From her bridesmaid Trina to the homie Diddy. Click through the gallery below.
Photos: Gucci's IG/Keyshia's IG