Jermaine Jackson Jr.'s Baby's Mother Asa Soltan Rahmati Accuses 'Shahs' Castmates Of Racism + Jeannie Mai Breaks Down About Divorce
Oct 23 | by _YBF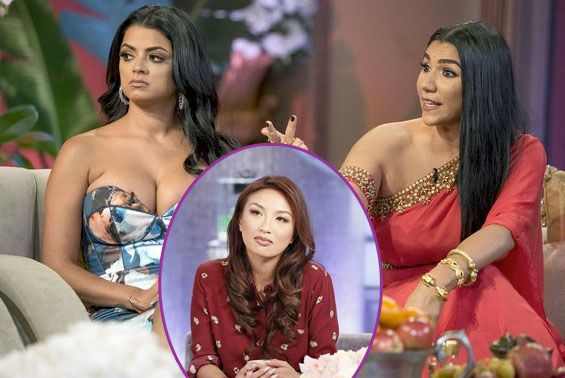 Things got heated between "Shahs of Sunset" castmates Asa Soltan Rahmati and Mike Shouhed when racism was brought up during the reunion. Get the deets, plus see Jeannie Mai respond to her pending divorce inside…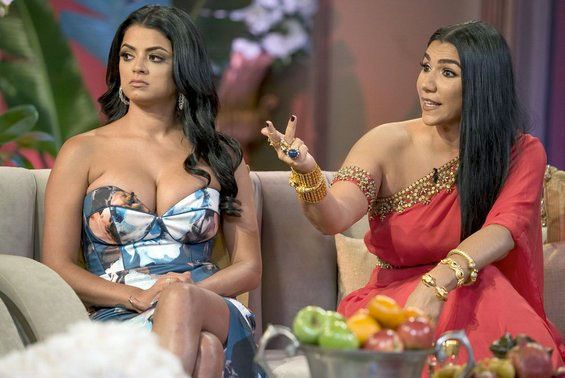 A huge argument broke out between "Shahs of Sunset" castmates Asa Soltan Rahmati and Mike Shouhed when racism was brought up during the Part 1 of the Season 6 reunion.
Asa rarely ever discusses or shows her man. And she definitely hasn't showed their baby. But the rest of the cast feel she's just making excuses as to keep her private life off the show while they're forced to show all the parts of their relationships.
Apparently, Mike got all in his feelings because he felt Asa painted him out to be a racist since he brought up the fact that Asa's longtime boyfriend/son's father Jermaine Jackson Jr. is black. He also pointed out that dating outside your race is a big deal in Persian culture, generally speaking. He was married to an Italian and everyone in the cast is married to/dating outside of their race. He says he was trying to get her to speak on that, not attacking her for it.
Asa felt he didn't need to bring up the fact Jermaine is black being that they're all involved in interracial relationships. Mike took defense and began calling her "fake," a "phony" and a "liar." They go back and forth, and then Mike offers up an apology to Asa and her family if he offended them.
Asa then mention Mike's "casual racism" just proves how culturally insensitive he is to black people, in which Mike takes offense. Yeah, they were doing the most.
By the way, LaToya Jackson was on one of the latest episodes of the season and "confirmed" that Jermaine Jr. is simply "spotlight shy."
Check out the drama here.
In other relationship news that we all saw coming: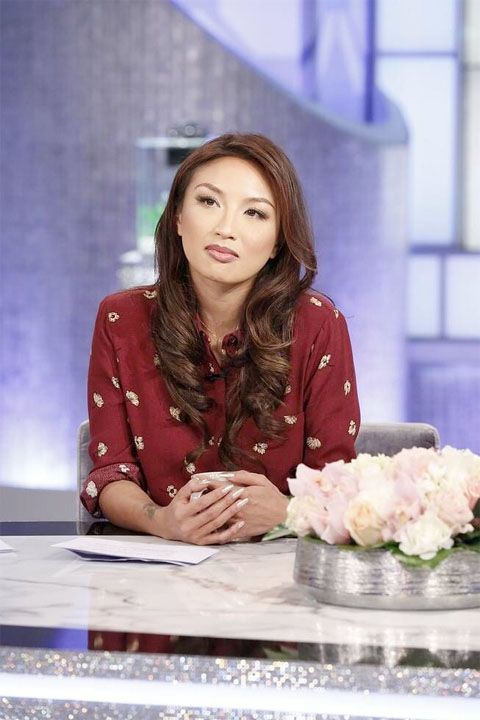 Over the weekend, news broke that "The Real" co-host Jeannie Mai and her husband of 10 years, Freddy Harteis.
During today's show, the daytime talk show host got super emotional talking about splitting from the man she has been with for the last 13 years.
Fighting back tears, Jeannie said nothing but good things about Freddie. She made it clear that there was no cheating or betrayal on either of their parts.
"To this day, I mean it honestly, he's the best man I know," she said. "I married him because he's like my dad. He's very loyal, he's very compassionate, so funny, an awesome guy and in our 13 years of being together there was never any lies, no betrayal, no cheating, nothing."
Delving deeper into their relationship, she revealed they just simply grew apart and now live two different lives.
"And as I've talked a lot about on this table, you know, Freddy and I have two separate lives – it didn't start out that way, but it has become that way, and we've grown apart." She continued, "And for me, the best moments as I look back in my life, that I became the best versions of Jeannie that I'm proud of, was when I was honest with myself. I was honest with the way I want my life to be, I was honest about who I am, and if you can imagine, that for a woman it takes listening to your soul and your intuition to make a decision like this."
It became clear since the show started that the two were on different pages about wanting kids. Jeannie says they both entered the marriage in agreement that kids would not be part of their lives. Apparently, Freddie changed his mind and she didn't. And she's been quite vocal about their emotional turbulence it's caused.
Peep the clip below:
It sounds like that could have been the deal breaker in their relationship. We wish them both the best.
Photos: BRAVO/Robert Voets /Warner Bros. Television