Ne-Yo & Wife Crystal Smith Are Expecting Baby #2, And The Fans Are Going Off!
Oct 25 | by Natasha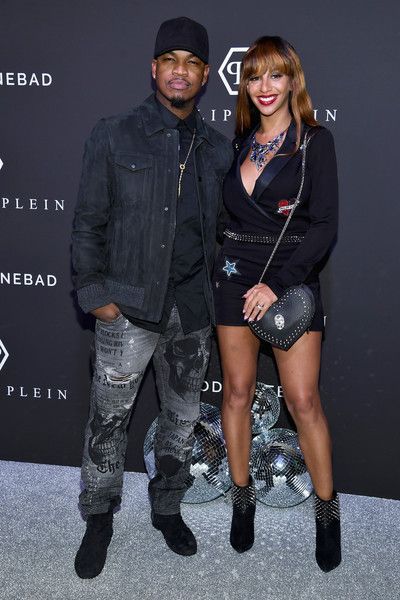 New Baby Alert! Ne-Yo and Crystal Smith just made a big baby announcement, and you would think their fans would be here for it...
...And baby makes 4! Singer Ne-Yo and his singer and "Platinum Life" wife Crystal Smith are pregnant with their second child together.
The couple, who wed February 2016, made almost matching announcements on social media on Tuesday with the big news.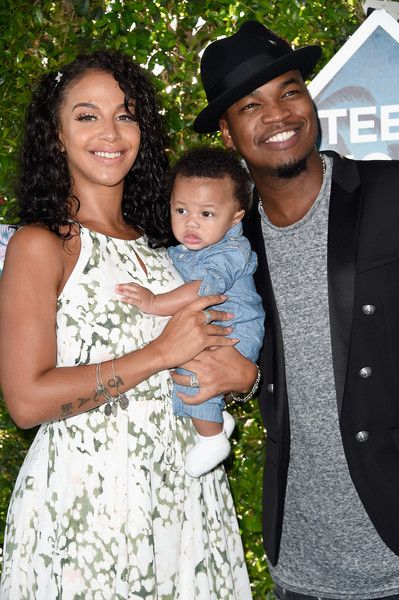 The singing duo already has 1-and-a-half year old Schaffer Jr. And seem super excited to welcome the next one:
Ne-Yo gushed about his latest seed saying:
The newest baby won't only be joining big brother Schaffer Jr., but he's joining his older as well. Ne-Yo shares 6-year-olds Madilyn & Mason (born 11 months apart) with his ex Monyetta Shaw. Despite their rocky past, Monyetta offered up a sweet congrats to the couple: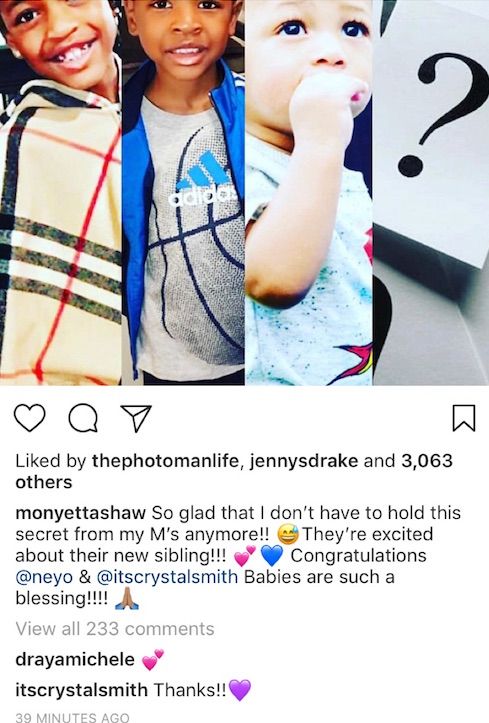 But not everybody is here for the news.
A couple of years ago, Monyetta revealed on a reality show that Ne-Yo asked her to tie her tubes and said he would get a vasectomy. Apparently, they made a pact to do these procedures together since they planned on staying together. Monyetta went through with her end of it, and Ne-Yo didn't. Ne-Yo moved on with Crystal, who was an artist he was mentoring, and Monyetta felt like she was basically played and now possibly can't have children with anyone else.
While many comments on the couples' social media accounts are congratulatory, there's some shade-filled ones too:
"Not your first children mother since you told her to tie her tubes."


"I feel bad for the ex. Yeah the ex may be good now and that may all be on good terms...but it's still messed up that she can't have more kids but he can."

"But made your ex wife tie her tubes .. you sick bastard gay ass."


"This from the man who told his ex-fiance he didn't want anymore kids and they decided TOGETHER that she should get her tubes tied. Then you leave her and marry the next chick and have 1.5 kids with her. Meanwhile your ex can't have more kids if she wants to. Boy bye"
Sheesh. Folks sound more mad than Monyetta...
Photos: Getty/Instagram