MASE BACK! Mason Betha Comes For Cam'Ron's Neck In New 'Oracle' Diss Track, Cam Responds
Nov 24 | by Natasha
Harlem World! Mason Betha is back, and he surprised TF out of everybody with a tea-filled diss track for his longtime frenemy Cam'Ron. Get it all inside...
Mase and Cam'Ron are beefing and it's trending everywhere. Nope, it's not the '99 or the early 2000's again. But it's certainly a good time to be alive.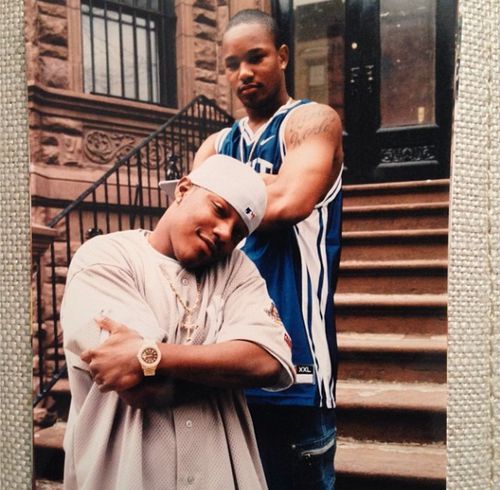 Rapper turned pastor turned "rapper" again Cam'Ron apparently had some ish to get off his chest...for the last 20 years.
He had all the time this Thanksgiving break, so he decided to drop some bars coming hard AF for Dipset's Cam'Ron. On "Oracle", there was plenty of built up ether Mase released.
While we find the timing quite interesting since the Diplomats announced their "reunion" a couple days on social media, we're with the sh*ts. Publicity stunt or not.
Mase went from outing Cam for having sex with his own sister at 13 to revealing how Cam conned his own homie Juelz Santana and plenty more.
Check it:
Twitter's loving it. And this tweet from Jemele Hill pretty much sums it up:
The Mase diss track got me thinking about what rap beef I'd want to see from any mid-90s to early 2000s rappers. I could go for some Lil Kim v Foxy.

— Jemele Hill (@jemelehill) November 24, 2017
Cam's already responded. And he's threatening to pop back with a vengeance:
Well this should get interesting.