Wiz Khalifa, Chris Brown & Zendaya FREAK Out Over 'Aliens' In LA Sky + Meek Mill's Son Shares The Stage With Nicki Minaj In Philly
Dec 23 | by _YBF
Celebs were freaking out last night when they spotted some strange activity in the sky. See Wiz Khalifa, Chris Brown, and Zendaya's reaction to the "aliens" in the sky, plus see pics and videos of Meek Mill's son sharing the stage with his ex-girlfriend Nicki Minaj inside…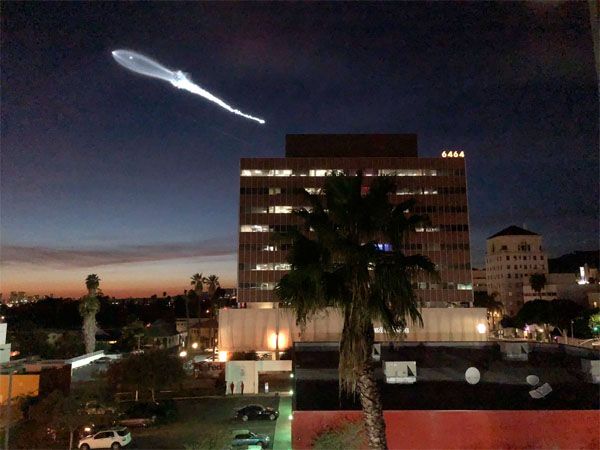 It's a bird? A plane? Wait..what is this?!
Everyone in LA was freaking out last night when they spotted something stage in the sky. It was an odd looking object with smoke flying high in the sky, making everyone believe there could be aliens or UFOs descending upon us.
It had a handful of YBF celebs freaking out, including Wiz Khalifa, Chris Brown, Zendaya, Don Cheadle and will.i.am. Peep their reactions below:
Da fuck is this? pic.twitter.com/Kg9yTsE1aB

— Chris Brown (@chrisbrown) December 23, 2017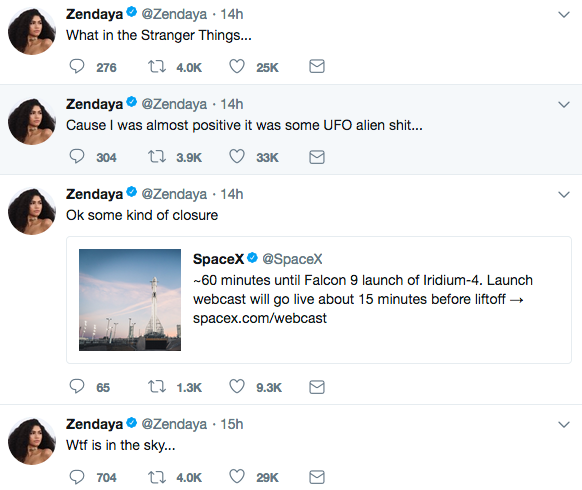 uh ... pic.twitter.com/MrqKgZArk7

— Don Cheadle (@DonCheadle) December 23, 2017
What is that in the Los Angeles sky? pic.twitter.com/15fmC4FgLU

— will.i.am (@iamwill) December 23, 2017
Turns out, it was far from aliens or UFOs floating around in the sky over LA.
It was actually a satellite launch. Space X launched its Iridium-4 satellite Falcon 9 from the Vandenberg Air Force Base last night:
Lift off of the 18th and final SpaceX launch of 2017! pic.twitter.com/ZbVQ9Nt07k

— Loren Grush (@lorengrush) December 23, 2017
No aliens, guys.
In other news...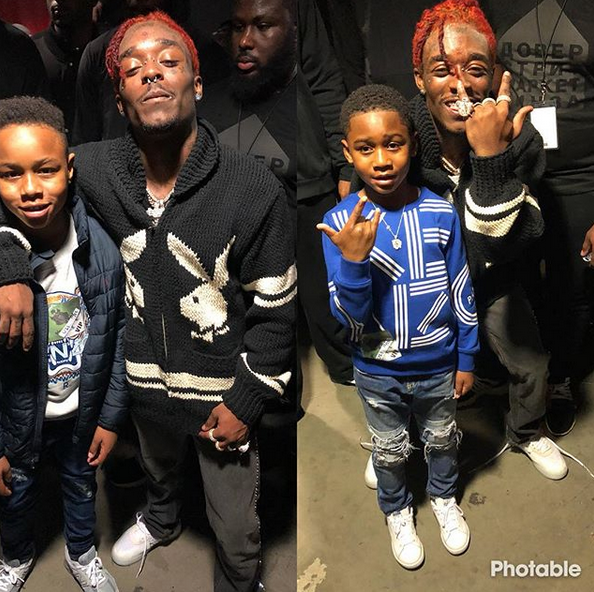 Meek Mill is still behind bars, but that didn't stop his son and his ex-girlfriend sharing the stage in his hometown of Philly.
Grammy nominated rapper Lil Uzi Vert wrapped up his Christmas Tour in Philly last night and he brought out a few special guests. One of them being Philly rapper Meek Mill's son, "Papi."
Meek's mini me hit the stage to rap his father's verse on his "Dreams And Nightmares" track. Papi appeared to be a bit overwhelmed by the crowd and it didn't help that he was awaken minutes before he got out on stage.
As you know, Papi's father is currently behind bars for violating his probation.
Aww!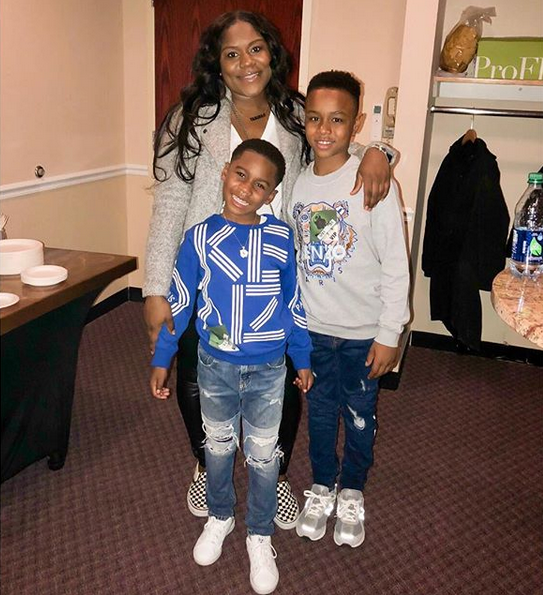 Backstage, Papi snapped it up with his big brother and mom Fahimah Raheem.
Also hitting the stage...
Meek's ex-girlfriend Nicki Minaj joined Uzi on stage to perform their remix of "The Way Life Goes."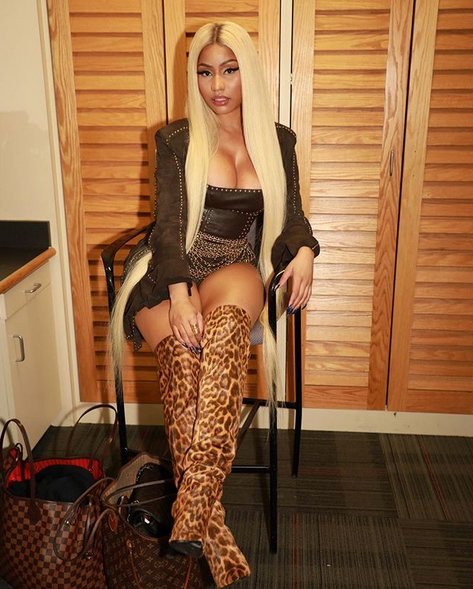 Check it:
Earlier this month, Judge Genece Brinkley denied Meek Mill bail, labeling him a "danger to the community" and a "flight risk."
Meek's recent probation violation is tied to his 2008 conviction on drugs and weapons charges.
Plenty of folks, fans and celebs alike, have been speaking out in defense of the MMG rapper, claiming that the justice system is set up to trap men like Meek inside of it. Jay-Z, who heads up Meek's label Roc Nation, had tees made up for folks to floss at a recent 4:44 concert tour stop in Philly. Trey Songz, Yo Gotti, Ben Simmons and fans all rocked the merch.
Photos: @bradenCNN/Fah's IG/Nicki's IG