Y'ALL THOUGHT THEY WERE FINISHED?! Underdog Eagles Swoop Down & WIN FIRST NFL Championship – See The Insane Celebrations!
Feb 05 | by _YBF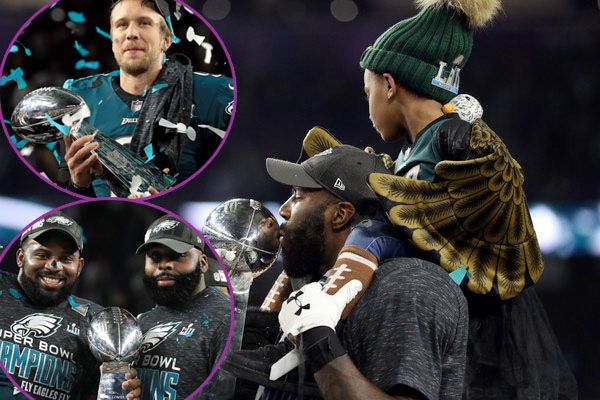 The Philadelphia Eagles were the underdogs going into Super Bowl LII against the New England Patriots. But, never count the underdog out! The Eagles nabbed their first NFL Championship and the team and fan celebrations were LIT AF! Celebrate with this year's Super Bowl winners inside….
It's been a LONG time coming, but it's finally here!
The Philadelphia Eagles have won their very FIRST Lombardi Trophy since joining the league in 1933.
All of the odds were stacked against them. They lost their star quarterback Carson Wentz due to a knee injury, who was on his way as the MVP player of the year.
The Eagles had to put in second string quarterback Nick Foles at week 17. Not only that, they were up against arguably one of the best quarterbacks to ever do it, Tom Brady and his New England Patriots.
The underdog Eagles were FIRED UP when they hit the field, coming out to Philly's own (incarcerated) Meek Mill's "Dreams & Nightmares":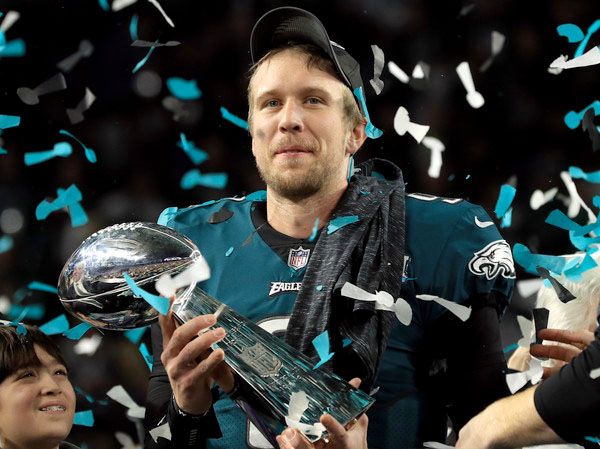 It was an exciting game as both teams were putting up major points on the scoreboard. But, Nick Foles and the Eagles proved to be the better team as they defeated Tom Brady and the New England Patriots, 41-33, nabbing their first NFL championship. Woot! Eagles fans are thanking the football gods after Brady caused that turnover during the last two minutes of the fourth quarter.
The team was more lit than ever last night too.
Players Malcolm Jenkins, Najee Goode, Corey Graham, Fletcher Cox, Vinny Curry and more kissed the Vince Lombardi Trophy and their families as they celebrated their first title in history after an epic win at U.S. Bank Stadium in Minnesota: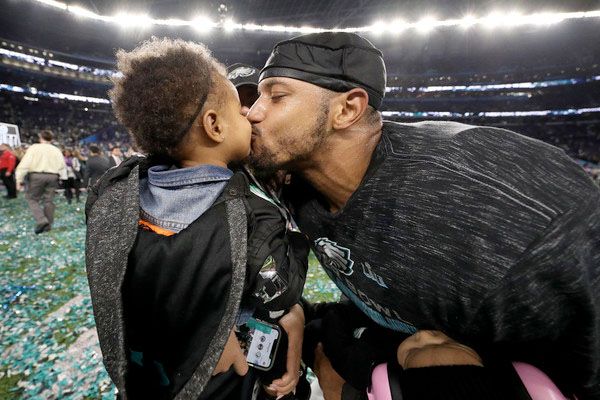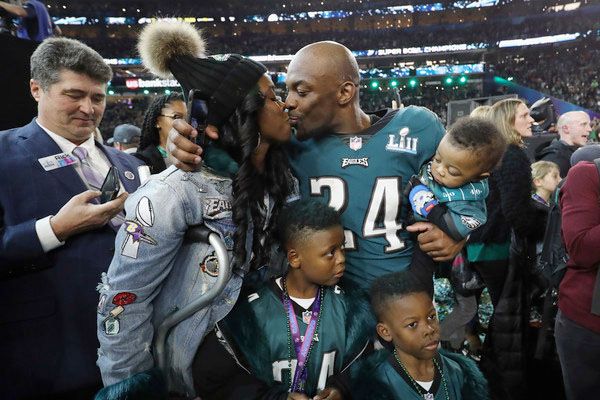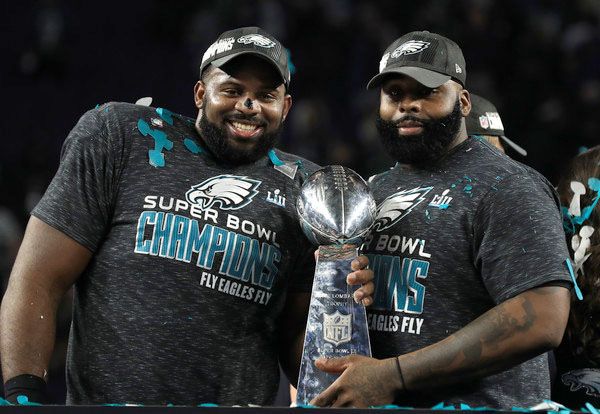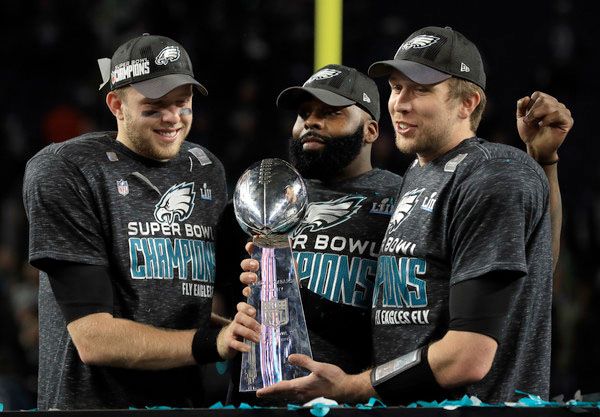 Check out their locker room celebrations, including Malcolm Jenkins strolling, below:
The Philadelphia Eagles are the 2018 Super Bowl champions and no one in this world is happier than Philly fans! They tore the city UP last night, turning over cars, climbing on street signs and more, after the historic win.
WHYY gives details about what went on after the game in the Philly streets:
"Fans stood atop the awning of the Ritz-Carlton Hotel near City Hall and leapt off into the crowd below. The weight of fans caused it to collapse onto the sidewalk below. Near Temple University, firefighters raced to douse a blaze in the street. And in too many places to track, unruly fans tore down street signs, smashed store windows and looted a South Philly gas station. ... Police made at least one arrest, after a fan scaled a street pole and punched out a light. When the Phillies won the World Series in 2008, celebrations got so intense that police arrested 76 people for disorderly conduct, vandalism, arson, and other offenses."
Check it:
Well there is one overturned car even though the celebration seems to be going relatively well. pic.twitter.com/eSB4Ib1Aqz

— Jordan Raanan (@JordanRaanan) February 5, 2018
Good morning from Philadelphia. Although not such a good morning for this Macy's display window on Market Street. pic.twitter.com/gMY0G6hwwV

— Jordan Raanan (@JordanRaanan) February 5, 2018
Son just send me this video - Philly streets right now #SuperbOwl pic.twitter.com/OnwHJBiECt

— Anne-Marie (@AnneDASHMarie) February 5, 2018
No pants dance happening in the Philly streets pic.twitter.com/jQ86jMeomP

— Barstool Heartland (@barstoolhrtland) February 5, 2018
Lordt. How about not tearing up your own city just to celebrate, k?
CONGRATS EAGLES!
Photos: Getty