Jamie Foxx Isn't Here For Questions About Girlfriend Katie Holmes, As If We Don't Already Know What's Up
Feb 18 | by Natasha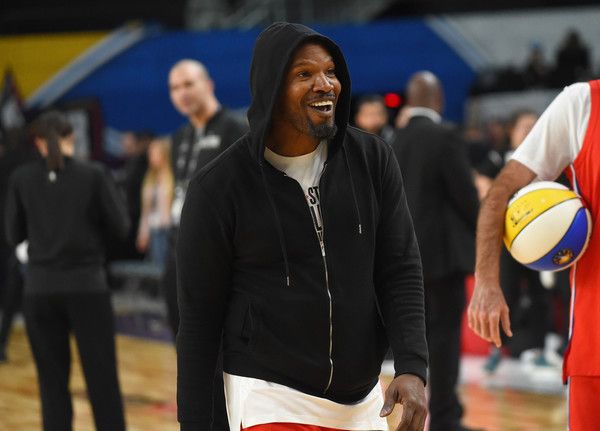 Jamie Foxx was doing a pre-All Star Celebrity game interview this weekend when he made it clear - Don't ask him about Katie Holmes! But bruh, we already know wassup. Catch his silent tantrum inside...
Jamie Foxx must not realize we've seen all the pics and videos of him and his bae Katie Holmes. Many of said pics were snapped thanks to him bringing her as his date to very public events like Clive Davis' annual pre-Grammy dinner.
We guess, though, he wants to act like it's still some secret. Maybe he's scared of the Scientology folks, who once controlled Katie's life via her ex-husband (and Jamie's good friend) Tom Cruise? Maybe he's making a failed attempt at being "private"?
Who knows. What we do know is, he will walk off if you ask him about the former Dawson's Creek star during a live interview.
While chopping it up with "SportsCenter" host Michael Smith on Friday night during the All Star Celebrity game, Mike asked him whether he'd practiced with Katie. Then, ish ended. Abruptly.
Bloop.
It could be because we just saw them together a few weeks ago at Clive Davis' dinner. And they were spotted again headed to the gym on Valentine's Day.
They were also spotted holding hands together back in September:
It seems like Jamie wasn't all that mad. He was all smiles while posing it up at the Celeb game with his daughter and Kevin Hart's kiddies, as well as with Michael B. Jordan: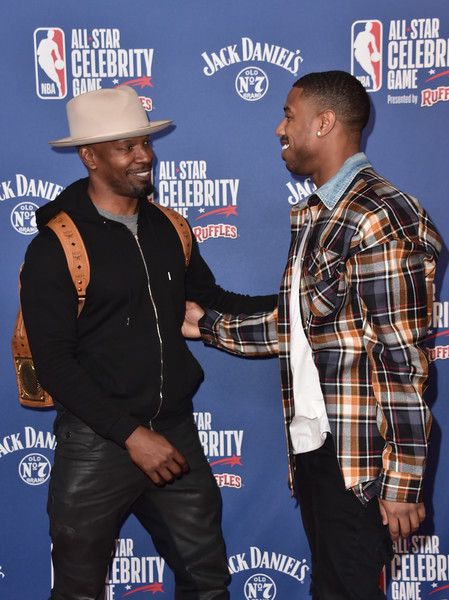 And once the game started, he was all smiles while joking around with Justin Bieber and Nick Cannon: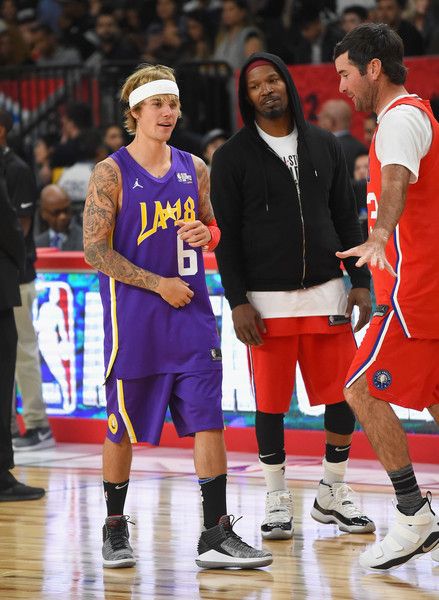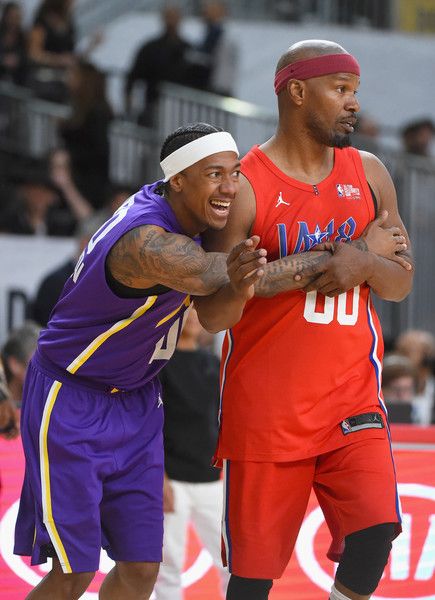 This guy...
Photos: Getty