Jordan Peele Transforms Janelle Monae Into A Hitchcock 'Hero' For W Magazine + Lupita Nyong'o & Chadwick Boseman Praise Each Other
Feb 22 | by _YBF
Jordan Peele is known to take things to the next level and this Hitchcock inspired photoshoot with Janelle Monae for W magazine certainly fits the bill. Get into the private investigator realness, then see Black Panther stars Lupita Nyong'o and Chadwick Boseman praise each other on social media inside…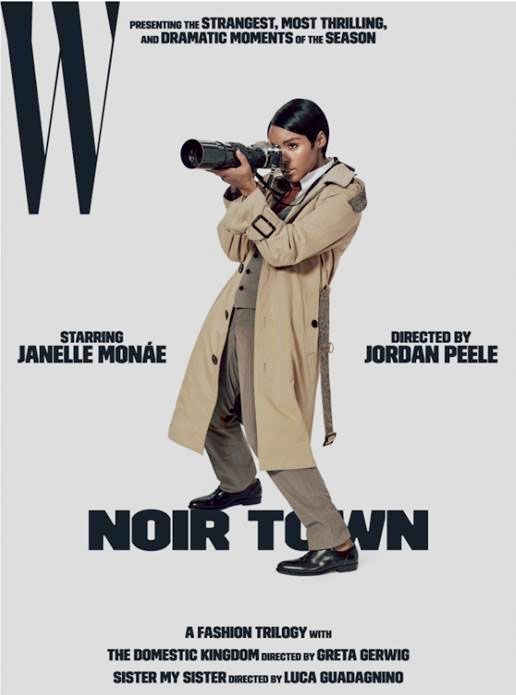 Who says a black woman can't kick a** as a private investigator? Don't tell Jordan Peele she can't because he'll prove you wrong.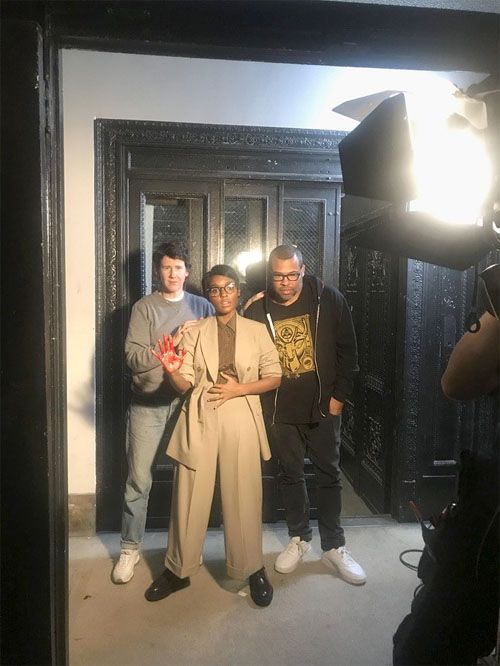 The award winning director is the force behind this Hitchcock inspired "Noir Town" photoshoot for W magazine, starring the gorgeous Janelle Monae. The WONDALAND honcho flexed her P.I. skills in a gray Michael Kors suit, paying homage to the Hitchcock movies as Jordan guided her through the shoot.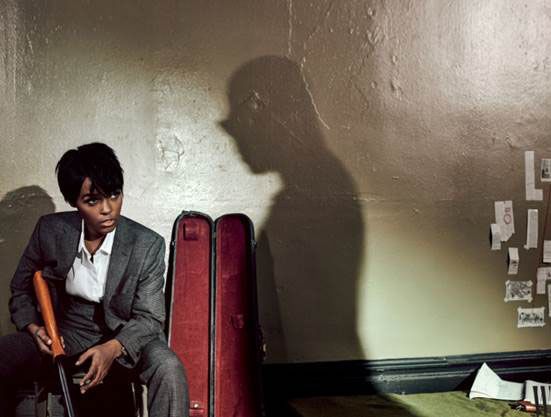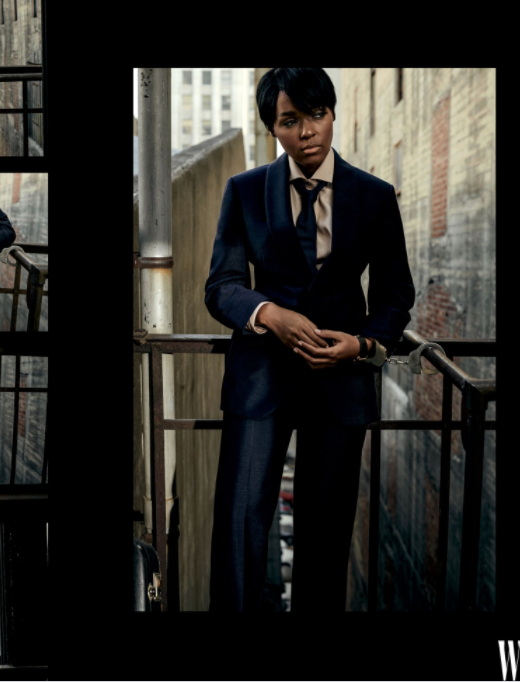 "I wanted to create a Hitchcock moment that doesn't really exist in a Hitchcock film," the 39-year-old writer and director of Get Out.
And he totally gets it. Not only did he want to feature a woman as the "hero" (not heroine), he specifically chose a female photographer, Collier Schorr, to shoot the project.
FUN FACT: Jordan Peele just celebrated his birthday yesterday.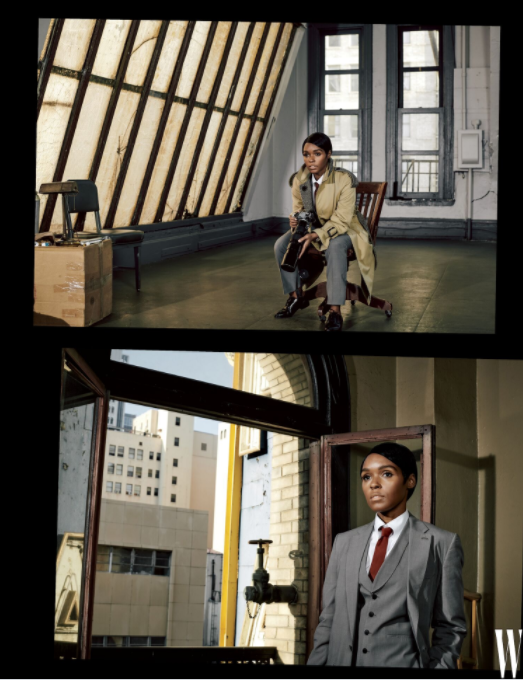 "I didn't want the Hitchcock heroine," he explained. "I wanted the Hitchcock hero. That way, we can reclaim this movie that we never got to see. The fear of gender and race robs us of beautiful pieces of film. I've come to think of gender and race as related in a civil rights sense."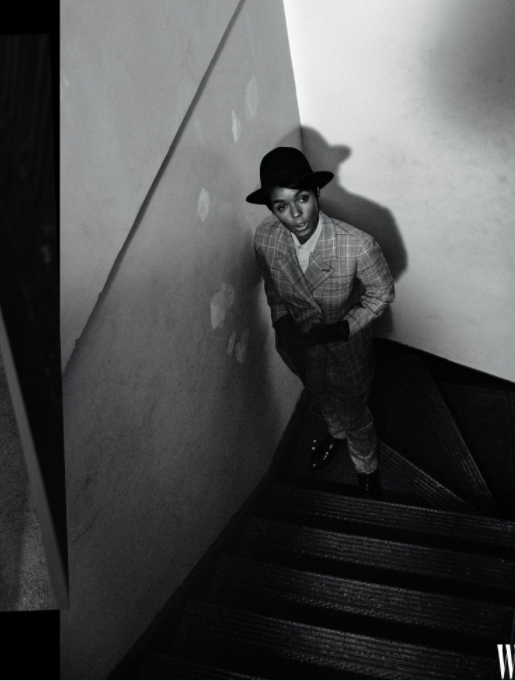 "The scene: A private investigator is standing in a clock tower taking photographs of a parade. She is a woman, played by Janelle Monáe, and she is searching for clues to a murder. As the detective stares through the lens, she begins to realize that one of the bystanders on the ground looks exactly like her. Then she sees another identical face. And another. Suddenly, the sea of potential suspects are visions of herself. Are these women good? Are they evil? And why are these twinlike alter egos haunting her?"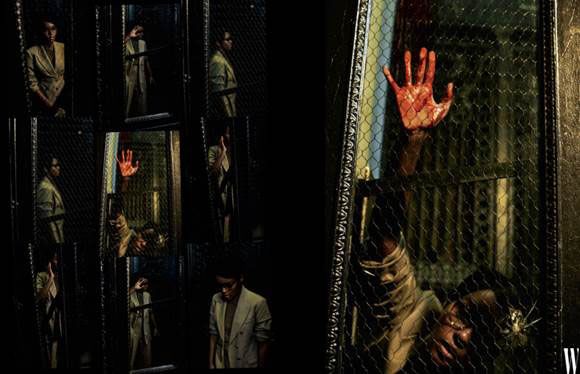 Here's what it was like with Jordan directing Janelle on the set:
In this scene, Peele said, the evil influencers were getting closer to Monáe's character. The detective was being observed and stalked by her dark-side others. As Peele told his crew to play the lush Bernard Herrmann soundtrack from Vertigo to create atmosphere, Monáe clung to an ornate elevator door. Peele spoke softly to her, "You just fired your gun. You'd kill anyone for $10,000. And you have been shot. You are collapsing. Your feelings are overwhelming." Peele paused as Monáe fell in slow motion. "So great," he said in an almost whisper. "Putting Janelle in that character is all you need to create my new favorite movie."
What an epic shoot.
Speaking of paying homage...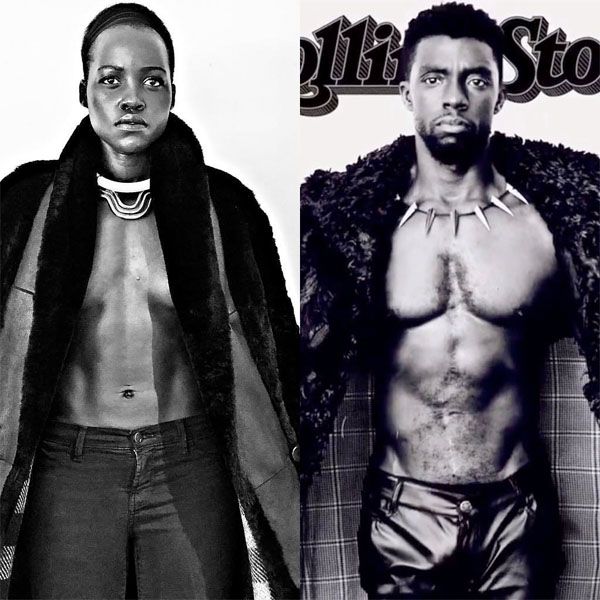 As Black Panther dominates the box office with record breaking numbers, star Lupita Nyong'o praised her co-star Chadwick Boseman as "our king," leading the way in breaking down race barriers.
The YBF actress recreated Chadwick's recent Rolling Stone cover with a caption gushing over the actor.
"Imitation is the best form of flattery: @chadwickboseman I admire your quiet, confident, regal nature. You brought the wealth of all your knowledge, wisdom and physicality to T'Challa," she wrote.
"You led us into the land of Wakanda without ego, without pretense, without fear. We reap the benefits now squarely because of your courage, your fierce dedication, your intense passion, and your grueling workout regimen. And I will never get enough of the way you say the word "because." We celebrate BREAKING BOX OFFICE RECORDS with @blackpanther for many reasons, but chief among them is because we had you as our king. Enkosi Kumkani!! And congratulations on your @rollingstone cover. From someone who loves you."
Aww!
Chadwick went comment creeping and offered up a sweet response to her tribute. Read it below: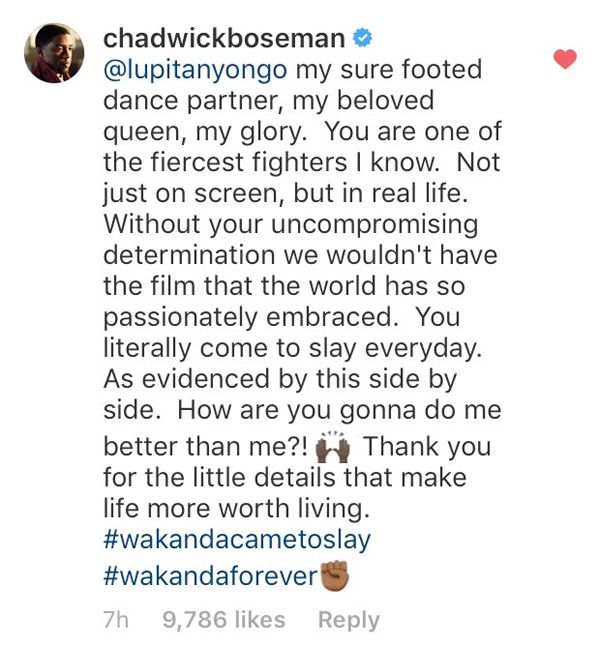 Too cute.
Yesterday...
Lupita joined the #BlackPantherChallenge and sent 600 children in Kenya (where she was born) to see the film. Nice!
Also...
The Oscar winner just inked a new gig! She'll be starring in Trevor Noah's memoir Born A Crime. Woot!
Photos: Collier Schorr via W magazine/Lupita's IG