ROBBIN SEASON! Donald Glover & Crew Bring 'Atlanta' To Atlanta
Mar 02 | by _YBF
Donald Glover brought "Atlanta" to Atlanta! Go inside for inside shots of the show's ATL premiere, plus a little about what fans can expect for the new season inside…
They're back!
One of the most talked about comedy series is back with a new season. Fans had to wait a while for a new season of "Atlanta" since Donald Glover is poppin' right now. But, they finally got it done and here we are.
Before Season 2 premiered last night, creator/star Donald Glover and the "Atlanta" cast brought the new season, titled "Robbin' Season," to the city its based upon: Atlanta. The gang linked up at Straight Six Drive for the ATL premiere.
There's already talk that "Robbin' Season" will leave folks uncomfortable, getting weirder by the moment, while still bringing the laughs.
Writer Sophia Tesfaye reviewed the new season before it's released to the masses. She says Donald and his brother/writer/executive producer Stephen Glover (above, middle) will also tap into fear throughout the series by creating tension in every episode.
These new episodes comprise what the writers have dubbed the "Robbin' Season," referring to an actual time period in the city right before the holidays, when people have more gifts arriving on porches and presumably more cash in their wallets.

Everybody experiences robbin' season in some variety. The only change from moment to moment, and episode to episode, is who is getting robbed and who is doing the robbing.

The so-called "Robbin' Season" has the characters confront stranger obstacles, and this gives the writers fresh opportunities to venture into places no other comedy on television can, or is brave enough to attempt.
So yeah, it sounds like this season is going to be a good one that will evoke several emotions while watching.
Peep flicks of Donald Glover snapping it up with his co-stars Bryan Tyree Henry, Lakeith Stanfield, writer/producer Stephen Glover, and more below: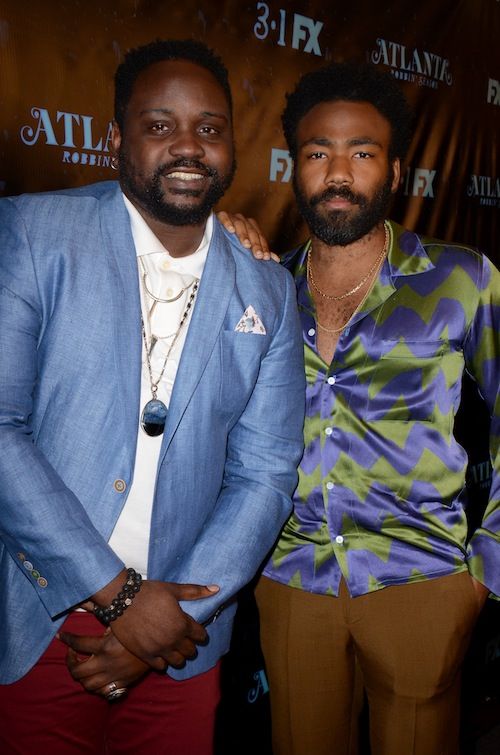 Did you catch last night's premiere?
Photos: Photos: Getty/ Kimberly Diehl