'My Wife & Kids' Star Parker McKenna Posey All Boo'd Up With YouTuber Chris Sails Following Cheating Scandal With Wife Queen Naija
Mar 16 | by _YBF
"My Wife & Kids" star Parker McKenna Posey has been getting cozy with YouTube guru Chris Sails on the heels of Chris calling it quits with his wife Queen Naija due to cheating. More inside…
She's all grown up! Really grown up.
We first met Parker McKenna Posey as the adorable youngest child, named Kady Kyle, in the family on "My Wife & Kids." Now, she's all grown up and she's making headlines involving her love life.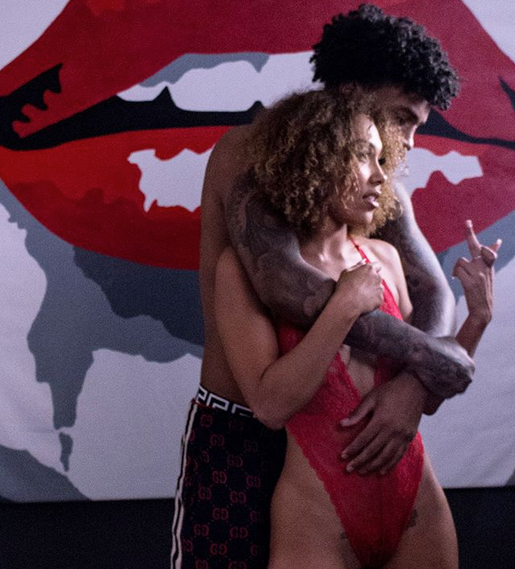 The actress is sparking dating rumors (again) after she popped up on YouTube guru Chris Sails' Instagram page. Apparently, Parker is Chris' leading lady in his new music video and he shared a few lovey, dovey behind-the-scenes flicks from shoot.
"Music Video coming soon! @parkermckennaaa thank you gorgeous for being apart of my first music video I'm super excited photo credit @linnylinnnlin," he captioned on Instagram.
And here's a BTS clip from the video that shows just how steamy it gets between the two during the video treatment:
OH?
Then, this happened...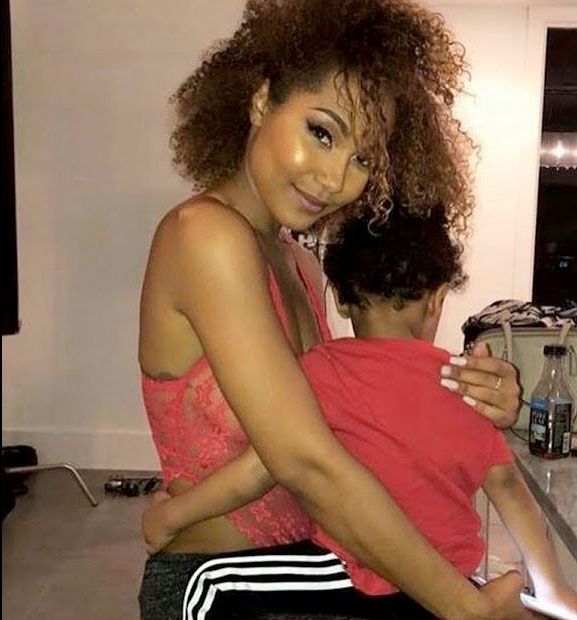 During the shoot, Parker posed for a picture holding Chris' son CJ, whom he shares with this wife Queen Naija, in her lap with a lace bathing suit on. A makeup artist snapped the flick and posted it to social media and it started making its rounds quickly. Fans of Chris and Queen were upset that Chris would have another woman around his child so soon after breaking up with his wife and they were mad she was holding him without a shirt on.
Here's Chris explaining the picture, claiming it wasn't taken to spite Queen:
Parker continues to deny dating Chris, yet she always seems to pop up when he's on Instagram Live filming. They've gone shopping together and are heard calling each other "bae."
Peep the clips above and below to see Parker and Chris all boo'd up like they're a couple:
About a month ago, he made a video with the title "INTRODUCING MY NEW GIRLFRIEND!," however he never actually introduces her, but Parker does appear in the clip:
As for what Chris' estranged wife thinks of it all...
Queen said Parker can have Chris and she has no beef with her. As for the picture of Parker holding her son, she said she doesn't have a problem with it because she knows Chris wouldn't have their son around someone who would harm him in any way.
If you're not familiar with Chris and Queen, they rose to YouTube fame with their relationship YouTube series. However, Chris admitted he cheated on his wife back in September 2017. They have since called it quits, but fans are still holding out hope that they will get back together.
From the looks of it, it doesn't appear that'll be happening any time soon.
By the way, Queen has a new man in her life as well. Bloop.
Photos: Chris' IG