Drake & Lauryn Hill May Have A Secret Song That's No Longer A Secret + Trina & Rick Ross Reunite On Strip Club Banger 'Barking'
Mar 16 | by _YBF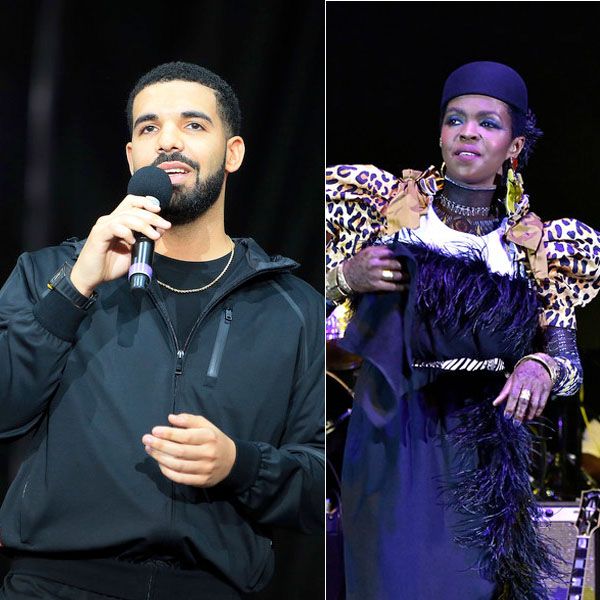 Drake and Lauryn Hill on a track? Yep. Get the deets on their secret collaboration, plus listen to Trina and Rick Ross' new collaboration titled "Barking" inside…
Some fans got a sneak peek (or listen) to a new Drake track that appears to feature Lauryn Hill.
L. Boogie's son Joshua Omaru Marley posted up a snippet of the song – that we believe to be titled "Showin Off" – on his Snapchat that he captioned, "Drake x Mom. Nobody has this but me."
A snippet of the alleged track was also uploaded to SoundCloud by a user, but it was quickly yanked down by Drizzy's camp. Drake's label Universal Music Group issued a cease-and-desist letter to the person who uploaded the track:
NEXT DRAKE SINGLE IS TITLED "SHOWIN OFF" pic.twitter.com/N5lD8z56JD

— peter savage aka 35 savage (@pdame72) March 14, 2018
Based on what some folks heard before it was taken down, "Showin Off" features the Young Money rapper spitting bars over a new version of L. Boogie's 1998 hit "Ex-Factor," a cute featured on her classic album The Miseducation of Lauryn Hill.
On the track, he reportedly raps:
"You've been inside, know you like to lay low/I've been peepin' what you bringing to the table / Working hard, girl, everything paid for."
We would share the snippet, but it's literally being yanked down everywhere it's posted.
It's unclear if Drizzy and Lauryn are officially collaborating on the track or if he's just sampling her from her catalog. It wouldn't be the first time he used an L. Boogie sample. He rhymed over Lauryn's "Doo Wop (That Thing)" on his track "Draft Day." He also brought Lauryn Hill out during his OVO Fest in 2014.
We know Drizzy is currently working on a new album in Toronto, so there's no telling if this mystery track will land on it or not.
Guess we'll just have to wait and see if the song will see the light of day.
In other new music...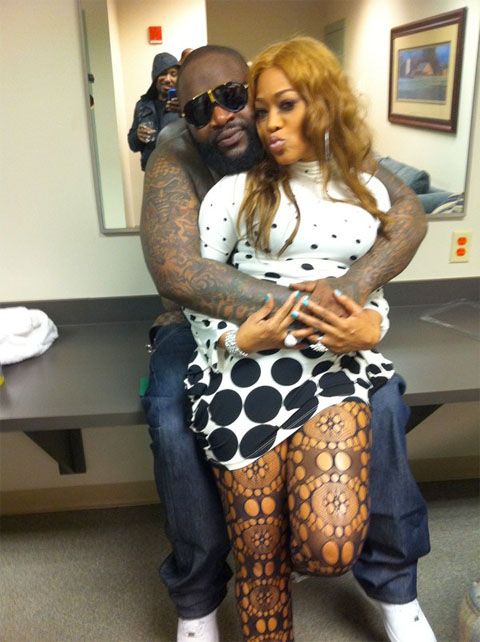 Trina and Rick Ross are teaming up again!
After collaborating on Trina's 2002 "Told Y'All," the Baddest B*tch and the Biggest Bawse have reunited for her new track, "Barking." And it's extra ratchet and raunchy -- the makings of the perfect strip club anthem.
The lyrics are extra X-Rated. Rozay hops on the hook rapping:
"She wanna throw it like a dog, throw it like a dog (repeat)/Got me barking in that p*ssy (repeat)/I'm a big dog (repeat)
The Diamond Princess laced the track with her usual lewd rhymes:
"You got me feeling ratchet, big fat n*gga/Maybach keys, lay back nigga/I bust it wide open for that black cock. I know the forecast you gone make it rain hard."
The new track drops on the heels of Rozay being released from the hospital after a 4-day stint. He's working on his next album, Port of Miami 2: Born to Kill. Meanwhile, the "Love & Hip Hop: Miami" star is looking to release another solo album titled The One and then she's dropping a collaboration anthem with her homie/co-star Trick Daddy.
Take a listen below:
We feelin' it?
Photos: Getty/Instagram