Mathew Knowles Just Spilled Tea On 'Wendy' About Destiny's Child, His Grandkids & Those Colorism Gems He Dropped
Mar 29 | by Natasha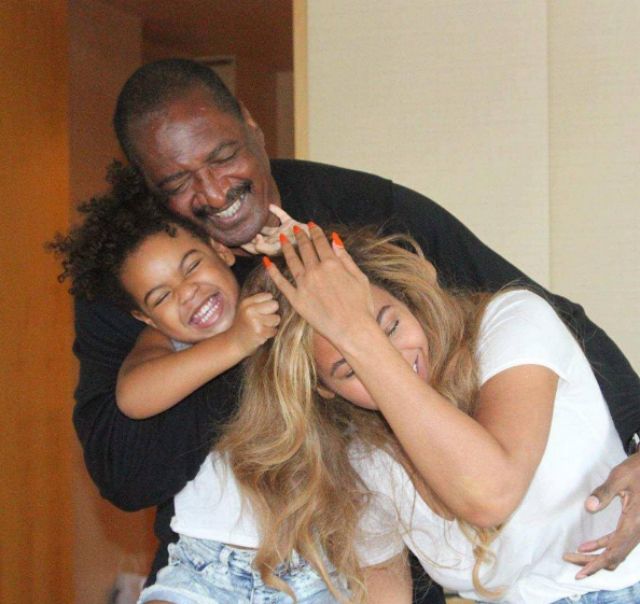 That damn Mathew. We halfway want him to shut it all the way up, and halfway want to pull out an entire tea set and ask him over for a sip. Get into the deets Beyonce & Solange's daddy just spilled on "Wendy" inside....
Wendy Williams, who has been at odd with the Beyhive over the years, had Mathew Knowles on her show today. The Texas Southern professor dished on what went down after he told the world about Beyonce & Jay-Z's twins before the couple did. He also revealed that living the role as Dad 100%, instead of dad-ager, has been the best thing ever.
Mathew dished on teaching Destiny's Child on how to be a supergroup (Diddy making folks run to Junior's has NOTHING on Papa Knowles!), making the last three albums of D-Child solo albums, what he really thought about the Carters' & Solange's elevator incident (it might surprise you), and why he doesn't think D-Child is reuniting on the On The Run II tour. By the way, he's still the group's manager, so he knows when they're going to move as an official group.
Yes, he's still getting paid ("I still work!") and he admits he called in to Wendy to ask to come on the show. He does have a book to promote, and he doubled down on his legit comments about colorism and how it aids in pop stars' career.
He says he does see his kids often, but he'll be more interested in hs younger grandkids when they can actually speak back when he say Hi. Ha! Mathew also dished on his new wife and more on his new book, Racism From The Eyes of a Child.
Bey's gonna make him sign an NDA after this.
Photo: Beyonce.com