Jay-Z Pulls Up On Letterman's Netflix Show To Chop It Up, Drops Scholarship News
Apr 02 | by Natasha
Jay-Z and his wife are refusing to let folks breathe this spring. The rapper is about to pull up on David Letterman's show and we've got the first sneak peek. Plus, Hov is handing out stacks of cash to college applicants, even if they've been formerly incarcerated. Deets inside...
Before he goes on the run again with his wife, Jay-Z is pulling up on David Letterman for his "My Next Guest Needs No Introduction" Netflix show.
The hair cut-free rapper breaks down what makes a great rapper, and sprinkles in some impressions of Snoop Dogg and Eminem. In the interview, they also discuss family, politics and Jay-Z's personal life.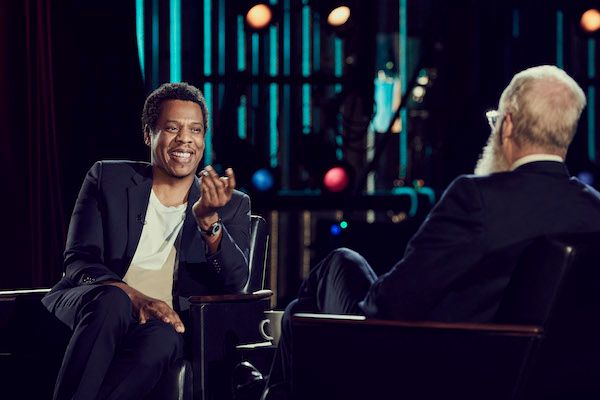 Dave better ask which thirsty actresses keep trying to get at him (since we all know that Beyoncé biting incident wasn't the first time a chick caused some ruckus) and how he feels about Blue Ivy clearly running her parents.
Check out a sneak peek below:
The episode starts streaming April 6th.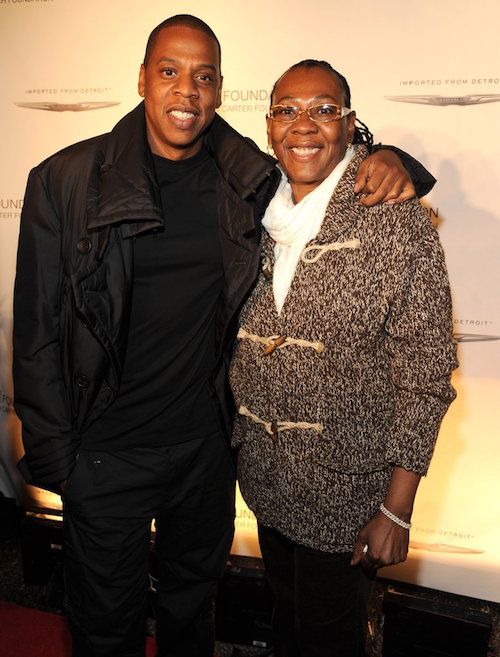 Jay is also putting his money where his mouth is. While he preaches #BlackExcellence and leveling the playing field to prevent injustices, he just unveiled The Shawn Carter Scholarship Foundation. Alongside his mom Gloria Carter, the duo, through the Foundation, will provide financial support to high school students as well as undergraduate students entering college for the first time.
The award, which students up to the age of 25 can apply for, amount ranges from $1,500 – $2,500.
"The Carter Foundation is a firm believer in helping young people not only reach their career goals but also establish a secure future," according to the release.
The scholarship money can be used for tuition, room and board, books, fees and other college-related expenses. And it's not just for 4-year college or traditional students. All high school seniors, undergraduate students at two-year, vocational or trade school students are eligible as well.
Hov doesn't want any slackers, regardless of circumstances. The scholarship specifically mentions formerly incarcerated individuals should also apply. You need to have a minimum of a 2.0, earned a high school diploma or GED, have a strong desire to go to college, and a strong desire to give back to their communities.
If you're trying to catch those racks, the deadline for this scholarship is April 30th.
Photo Credit: Getty, Joe Pugliese/Netflix