'Finesse God' Tyrone Hankerson Jr. Says He's SUING Howard University For $10 Million After Getting Dragged During Financial Aid Scandal
Apr 09 | by _YBF
Law student Tyrone Hankerson Jr. has found himself at the center of Howard University's financial scandal. Now, he's reportedly ready to take legal action. The sheer audacity. Deets inside…
There's some drama going on at HBCU Howard University! You've probably heard about it by now, but the aftermath is getting even uglier. Now, former undergraduate student turned law student Tyrone Hankerson Jr. is at the center of it all.
Tyrone is being accused of being a scammer who is part of the reason HU students have been struggling to get their financial aid. They're even calling him The Wolf of U Street. We die!
Here's the backstory: An investigative report by Medium on Howard's financial misappropriation was published. President Wayne Frederick came forward to admit that much of the issue occurred before he took office, and he fired several people once he did an investigation upon starting this job.
BREAKING UPDATE: @HUPrez17 releases statement in response to anonymous authored Medium post alleging Howard University financial aid employees stole $1 million dollars in financial aid funding. pic.twitter.com/LwrQYiSUet

— The Hilltop (@TheHilltopHU) March 28, 2018
In the now deleted article, it alleged $400,000 had been "awarded" to a current law student who had also attended Howard for his undergraduate degree. That employee was Tyrone Hankerson, who once worked in the financial aid office.
As you can imagine, folks are dragging Tyrone on social media, labeling him a scammer and an embezzler. And Finesse God. Mainly because dude has been all over social media flossing in designer threads and Doing It For The Gram. Yet, he's never explained how as a student on financial aid that he's able to afford this. Basically, he's making Marlo Hampton proud.
Tyrone Hankerson stole $429,000 from a HBCU's struggling student body and spent it on garbage. He's now being revered and praised as the "Finesse God". For stealing from his own community. What a disgrace. pic.twitter.com/JapSj8Pf3D

— IV:XX VP Hotep Doobs (@DOEDoobs) March 29, 2018
If Tyrone "the finesse god" Hankerson actually wins the $10 mill lawsuit he will be the eternal finesse god.

— Chuzzy #Jirenwin (@ChuzzyDaBoi) April 7, 2018
Tyrone, though, feels like he hasn't done anything wrong. And he's currently on a media tour explaining his coinage.
"I got caught in a storm," he said. "And the best thing that anyone can do in that situation is go to shelter."
The Washington Post reports:
The $400,000 figure cited seemed large, said Hankerson's attorney, James Walker, but could be accounted for via quick calculations: four years of undergrad and multiple summer terms, plus $60,000 per year for three years of law school tuition and housing. He has since deleted all of his social media accounts, including his lifestyle blog Happenings by Hank. On his blog, he would floss his designer threads while schooling his readers on how to put ensembles together. Mind you, he's posting himself decked out in designer clothes.
Now, he's taking things into his own hands.
James Walker, Tyrone's attorney, told WAMU that he has drafted up a lawsuit that's expected to be filed in D.C. Superior court. Tyrone will be SUING Howard University for $10 million for allegedly leaking his financial records.
"We cannot provide any documents as it would hurt his legal case right now," Walker said, declining to explain exactly how Hankerson spent the money. "The last thing we wanna do is sue Howard University, but if he did it charge him," Walker said in an email Saturday. "If he didn't — as it appears — then clear his name and exonerate him and make him whole for his records leaking."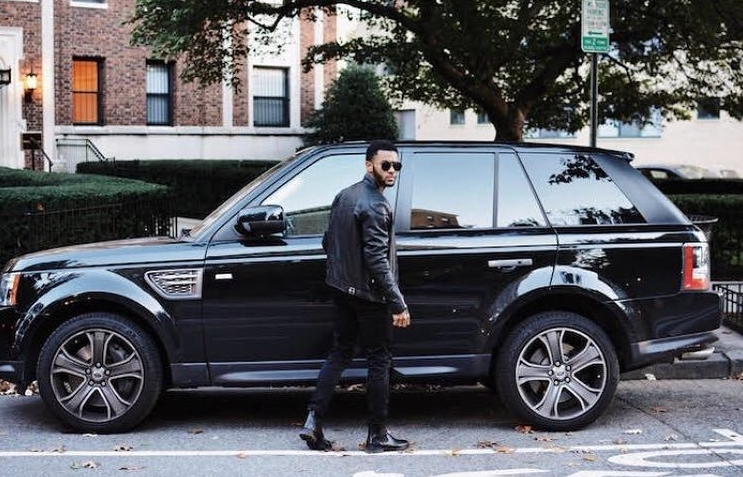 "Every student uses money for survival," Tyrone told Roland Martin in an interview. "One hundred percent of us have done that."
Tyrone claims he has not been contacted by the university since the Medium article was published. He has a month left in law school before he graduates. We wonder if Howard can hold that degree if he does decide to sue the university. You know certain schools can be petty betty.
Check out his full sitdown with Roland Martin below:
How do you think Howard will handle this situation? Who's wrong here?
Photos: Twitter