LeBron Is Gonna LeBron: King James Busts His A** To Make It To 8th Straight Finals! + Cavs Jeff Green Goes From Open Heart Surgery To The Finals
May 28 | by _YBF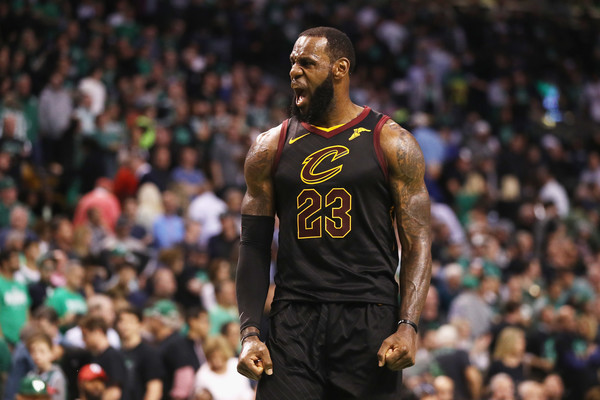 Love him, or hate him. LeBron James is going to LEBRON by any means necessary. Get into King James' epic Game 7 win against the Boston Celtics that advanced him to his 8th straight NBA Finals inside...
Love him, or hate him. You WILL respect him.
At the age of 33, LeBron James continues to prove why he's the King of the NBA.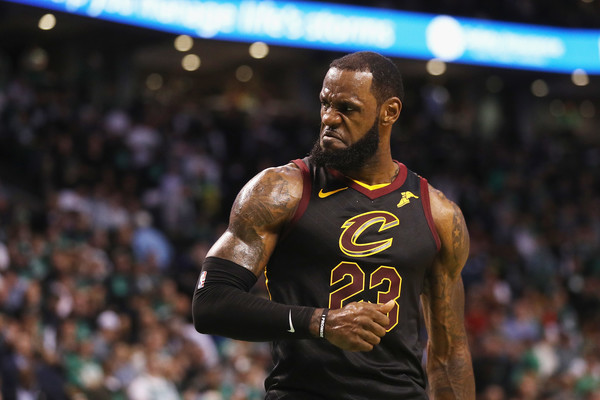 Last night, LeBron James and the Cleveland Cavaliers were up against the Boston Celtics in Game 7 of the Eastern Conference Finals. There was chatter that LeBron wouldn't be able to bring his team to the NBA Finals again, but they were all the way wrong.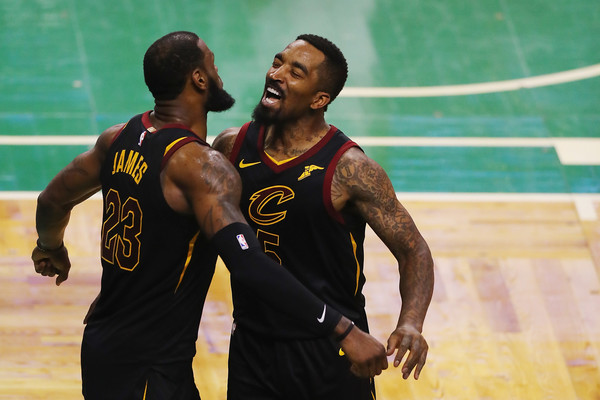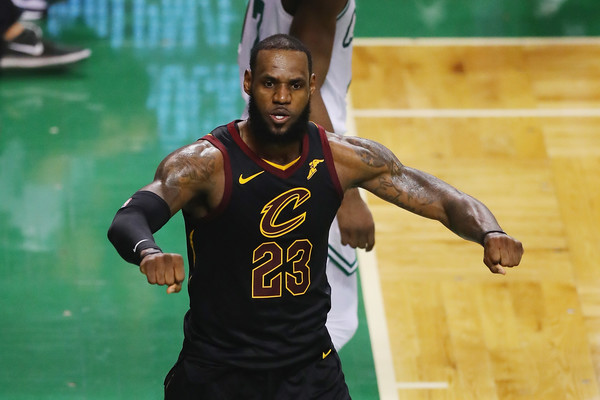 King James led the Cavs to the NBA Finals for a fourth consecutive year, 87-79. Not only that, it's going to be LeBron's 8th consecutive year playing in the Finals! He has become the 6th player in NBA history to play in 8 straight Finals.
For his 100th consecutive game of the season, LeBron managed to put up 35 points, 15 rebounds, 9 assists and 8 turnovers. And he did it by playing the entire 48 minutes without a substitution. This was his first time playing all 48 minutes in a playoff game since 2006, when he was 21 years old. But, he had a point to make. And he made it-- LOUD and clear.
"We've been counted out for a long time this season," King James in a post-game interview. "For me to be able to lead these guys is a treat."
And it was a treat for sports fans to watch.
After the game, LeBron and the Cavs hit the locker room.
While Bron did this:
...everyone else was celebrating, turning up to Meek Mill's "Dreams & Nightmares" for the post-game celebration:
Meanwhile, sports analyst Shannon Sharpe and those damn grey sweatpants were doing the most in LeBron's honor:
Oh?
LeBron's wife Savannah James stanned out for her man after his big win:
And LeBron's former teammate Dwyane Wade also showed him some love online after his win:
That's a bad man. Congrts bro on your 8th straight FINALS! DAMN! @KingJames https://t.co/SqFtD0qfVE

— DWade (@DwyaneWade) May 28, 2018
LeBron wasn't the only success story during Game 7....
Cavs player Jeff Green stepped in to play for forward Kevin Love, who missed Game 7 with a concussion. He scored 19 points with 8 rebounds and 1 assist. But guess what? 6 years earlier, Jeff had undergone heart surgery. Now, he's competing in the NBA Finals.
Peep his Instagram post above.
"I've battled. I worked my a** off each day since January 9, 2012 to get back on this court," Jeff said during an interview after the game. "And now to compete for a championship. I almost lost is all. I've been truly blessed to be able to step foot on the court, to play this game. Each day, I give it my all."
See a clip from his post-game interview below:
Jeff Green had open-heart surgery in 2012. Now he's competing in the NBA Finals

(via @NBA)pic.twitter.com/afu9fbLoeu

— Bleacher Report (@BleacherReport) May 28, 2018
#GodsPlan.
LeBron and the Cavs will learn if they will battle it out against the Golden State Warriors or the Houston Rockets after tonight's game, starting next Thursday.
Photos: Getty