PREGNANCY PROBLEMS! Cardi B Goes Off On People Mad At Offset For Smoking Around Her In The Club
Jun 08 | by _YBF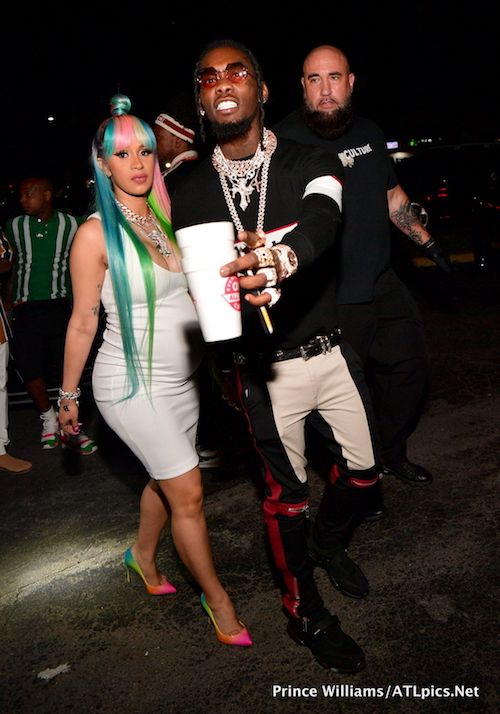 Cardi B is back to popping off on folks on social media. This time, fans were upset that her fiance Offset was smoking around her and she unleashed a message for everyone who's so "concerned." Peep her response inside...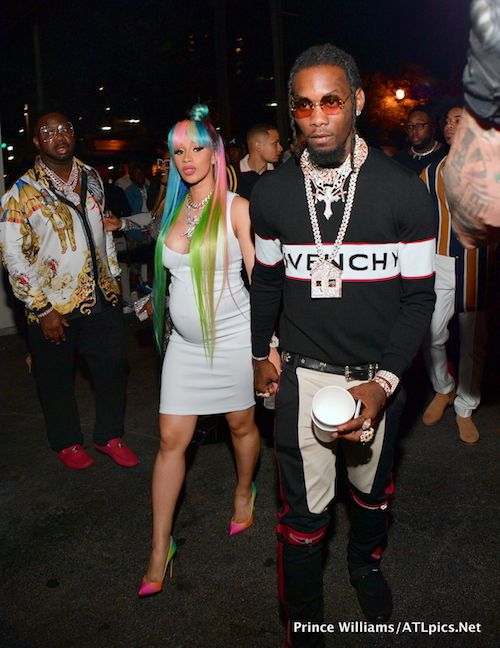 Cardi B just can't stop responding to people on social media.
After returning to Instagram last month following a spat with Azealia Banks, the pregnant rapper is back to popping off on folks who give her their unsolicited advice.
So here's what has folks mad and why she's clapping back.
The pregnant "Bodak Yellow" rapper and her fiance Offset hit up the club in Atlanta this week to celebrate Quality Control Music honco Pee's birthday. The "Bartier Cardi" rapper rocked a white Fhonia Ellis bodycon dress, rainbow Christian Louboutins and she topped her look off with rainbow wiggery. We're actually feelin' this hair! On her.
Inside, Offsett, Quavo and several others were smoking in the VIP section where Cardi was. There's one particular video that shows Offset blowing smoke in her direction and her face looks....uncomfortable to say the least.
Check it: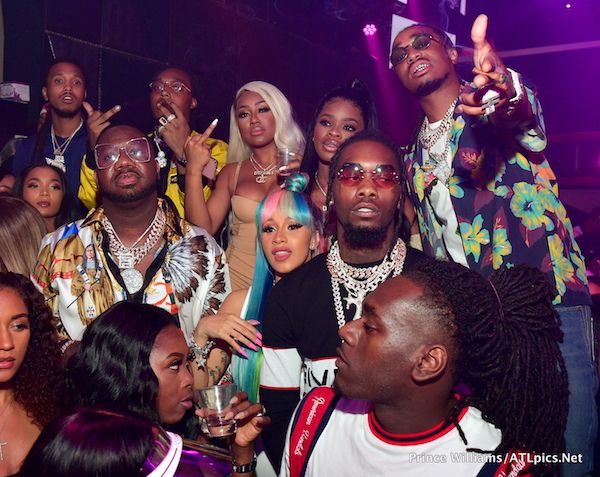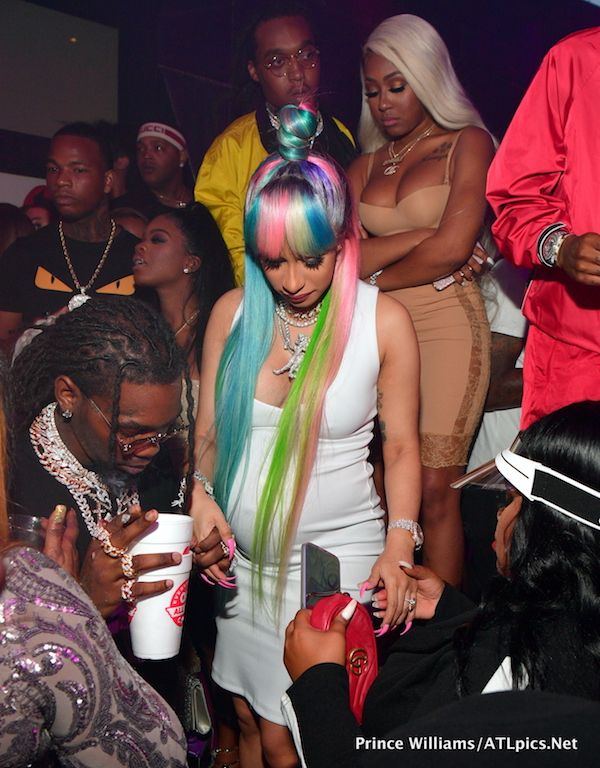 Once the video started making it rounds, folks were flooding Instagram with comments. Most people were concerned about Cardi inhaling secondhand smoke and concerned it could harm the baby. However, Cardi feels like if folks are SO concerned about the health of her child, then they should cough up some cash to help her pay for her insurance, private doctor, etc.
She said her baby is fine and folks should mind their business. "Insecure" star Amanda Seales also gave her 2 cents about the situation: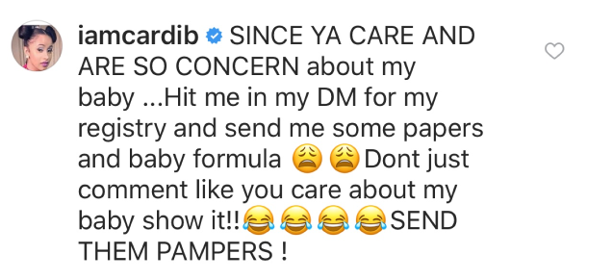 After the club, Bardi made her way to the studio: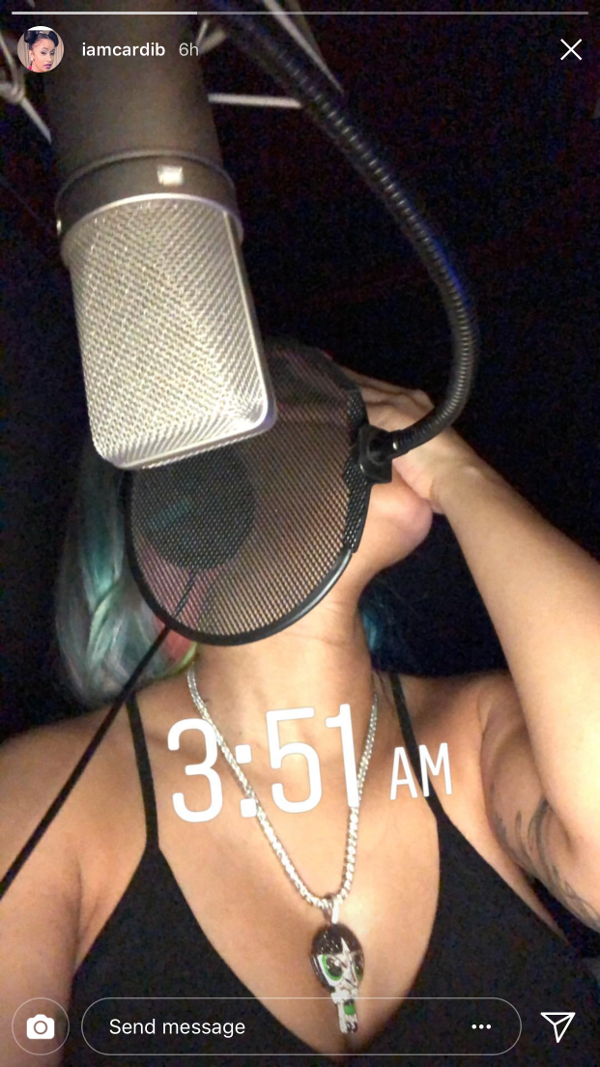 Lord. When does she sleep?
Funny how in the winter me and set was talking bout buying Lambos or Ferraris for the summer,now we buying wagon trucks cause of the baby and the kids. It's going to be a bute family summer. I'm loving it

— iamcardib (@iamcardib) June 7, 2018
Sounds like she's ready!
Photos: ATLpics.net/Instagram