BABY FEVER! Monique Samuels Is PREGNANT! + Ameriie Welcomes Baby Boy With The CUTEST Name + Ashley & Philip Wheeler Introduce Phox + JR Smith Welcomes ANOTHER Girl!
Jun 18 | by _YBF
Everyone gets a baby! Go inside to meet the new bundles of joys from Ameriie and her hubby Lenny Nicholson, Ashley Nicole & Philip Wheeler, and JR Smith and wife Jewel Harris inside...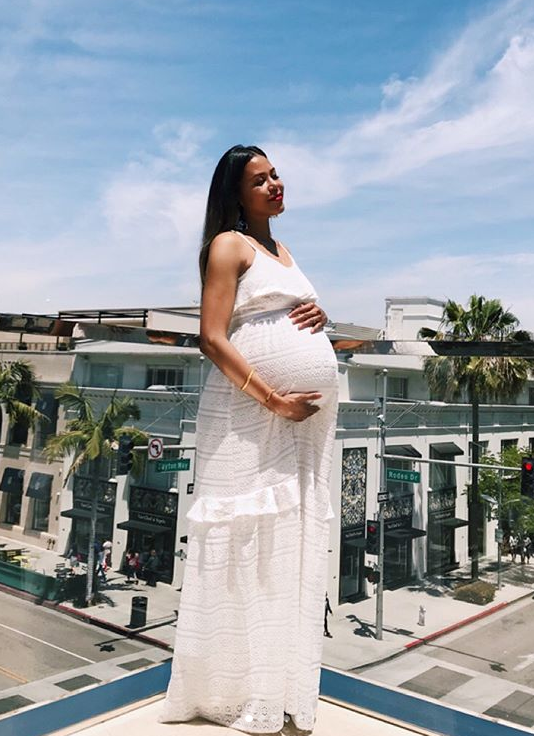 Remember when everyone was showing off those growing baby bumps? Well, the babies are here!
Singer Ameriie and her husband/Sony exec Lenny Nicholson are the proud parents of a bouncing baby boy! They named him River Rowe Charles L. Nicholson and he's already one month old.
Baby River Rowe was born on May 15th, but Ameriie is just sharing the first photo of his adorableness. She posted the picture above with the caption, "1 magical month later... | River Rowe Charles L. Nicholson. God blessed us with our baby boy May 15th, 2018. River, we love you and we're so honored to be your parents, to be your foundation and your rock in this thing called life. God bless you, our beautiful son. #RiverRowe #MommysLilCupcake"
Aww! The couple tied the knot in 2015 and now they are parents to their first baby together.
Congrats to the couple!
Another couple with a new baby...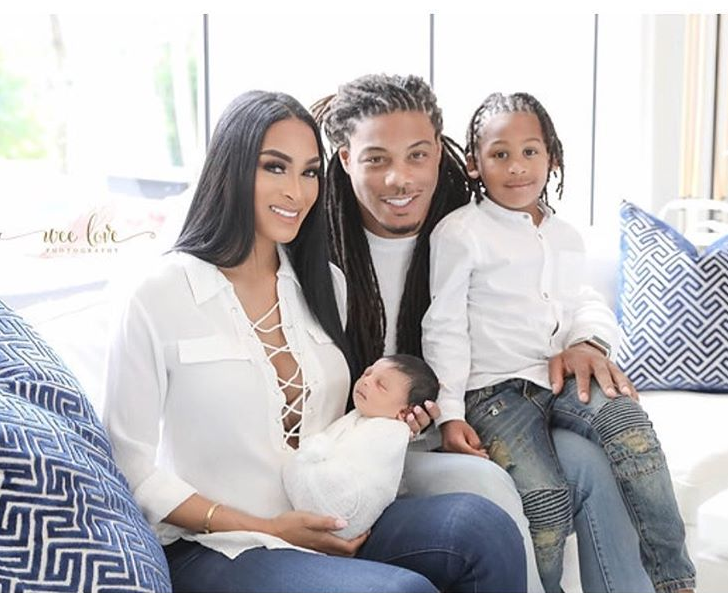 "WAGS Miami" star Ashley Nicole Wheeler and her NFL free agent hubby Philip Wheeler just welcomed their second child together! On June 2nd, they became proud parents to their 2nd child together, a boy they named Phox Philip Wheeler and he's the cutest thing ever. So is his big brother Philip Jr. He's already on big brother duty.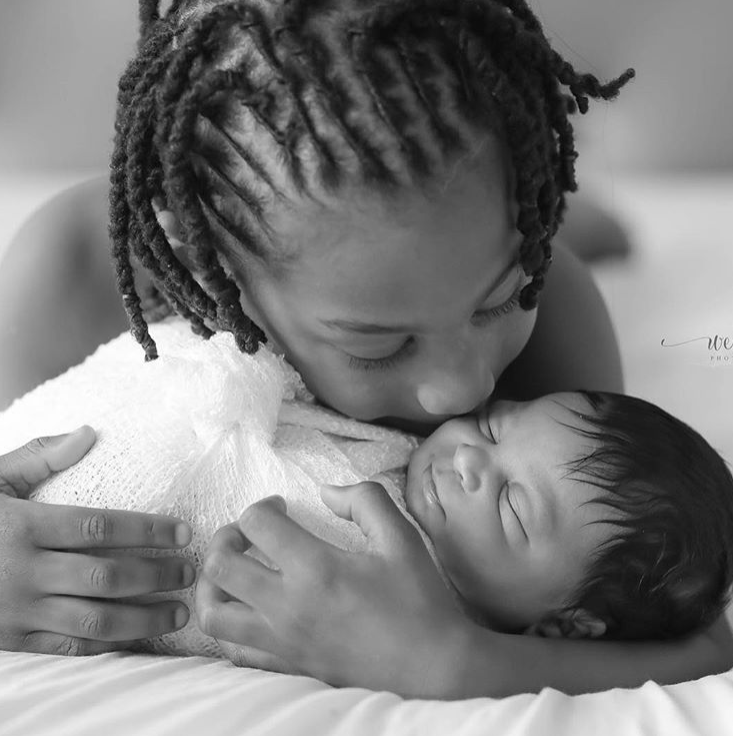 The baby's arrival comes a little over a year after they tied the knot during a beachside wedding in tropical Curacao. Too bad their show got cancelled. Would love to see Ashley in little baby mode.
Congrats!
And last but not least...
Cleveland Cavaliers baller JR Smith may have had a rough NBA season, but his life at home is nothing but bliss. The shooting guard and his wife Jewel Harris just welcomed another baby girl! She's their third child together.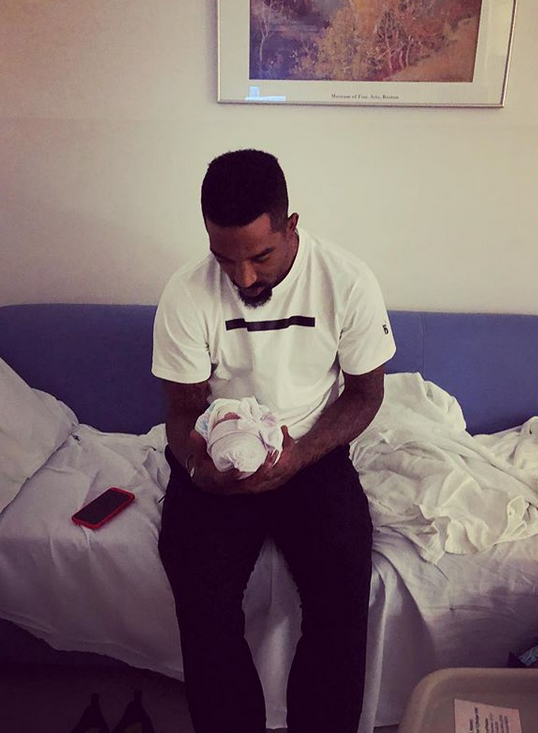 The basketball star hopped on Instagram to make the baby announcement, writing, "She's here!!!! #BabyDenver welcome to the world beautiful!!!"
They named her Denver Smith, which is ironic being that JR used to play for the Denver Nuggets. Cute! Congrats!
JR and Jewel tied the knot in 2016 They already have two daughters together, Demi and Dakota, who was born prematurely in January 2017. She is their miracle baby. The 32-year-old baller also has another daughter named Peyton from a previous relationship.
BONUS:
"Real Housewives of Potomac" star Monique Samuels and her husband Chris Samuels are expecting their third child!
The reality star shared the news via Instagram, posting a video of herself showing off her baby bump with the caption, "I'm way too happy to be bothered... I'm full of life... LITERALLY #RHOP #MoniqueSamuels #RealHousewivesofPotomac #Blessed #PartyOfFive #Unbothered."
The news comes a few months after the couple suffered a miscarriage.
She revealed she's four months along and due in December. And no, she's not having twins. She also doesn't want to know the sex of the baby until delivery day, just like she did with her first two.
The new baby will join their siblings Christopher and Milani. And this may be the wine detox home girl needed (according to Ashley Darby). Congrats to the couple!
Photos: Instagram