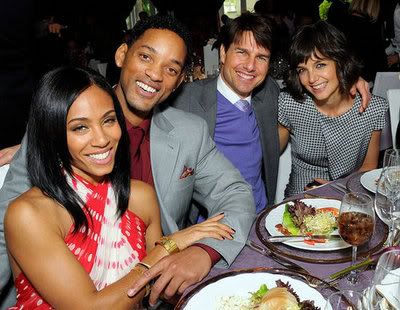 The First Annual
Essence
Black Women in Hollywood Luncheon went down yesterday afternoon.
Jada Pinkett Smith
and others were honored at the bash, held at the Beverly Hills Hotel, for their work in Hollywood and in the African-American community. I swear
Tom
just randomly appear at damn near every event for black folks.  And he always seems to be right over Willada's shoulders just peeking out at the right times.  I guess he was there to offer up some friendly words of support for Jada.  I just wonder if he took this opportunity to send some subliminal Scientology messages to the audience.  Y'all know that dude stays on recruit mode.