The Roc crew hit up the Nets vs. Sonics game last night: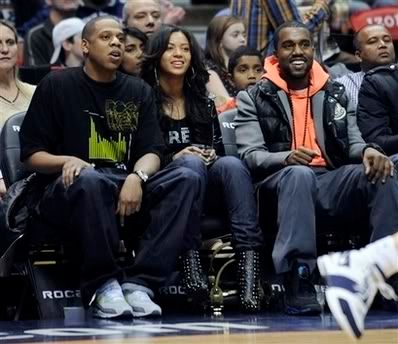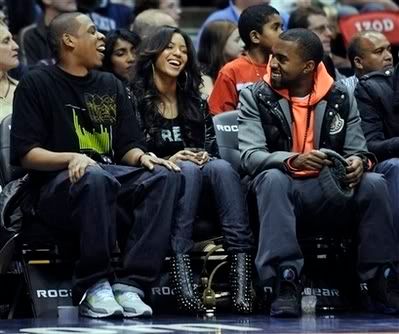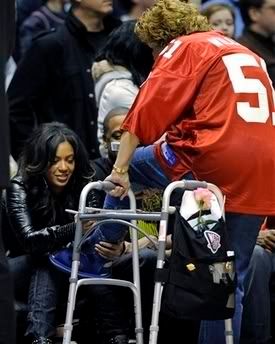 Bigga
and
Kanye
all looked laid back and fab.  Well B looked extra fabulous simply because of those hot ass Louboutin boots.  And where's
Alexis
these days?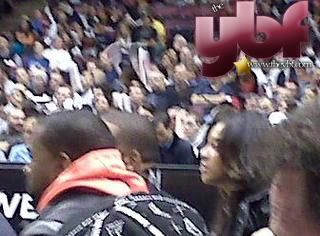 I hear all three were very much into the game and laughed and chatted it up the entire time.  And I also hear damn near everybody in the place--including the players--were in awe over Beyonce and would damn near drool at her feet.  I'm mad they haven't gotten used to seeing her at the games after 3 or 4 years now.  Apparently when the players were supposed to be in the huddle, they were all up in B's face chit chatting and peeping her.  Chick might end up getting hated by the fans like
Jessica Simpson
is now if she's not careful.  Still fabulous nonetheless.