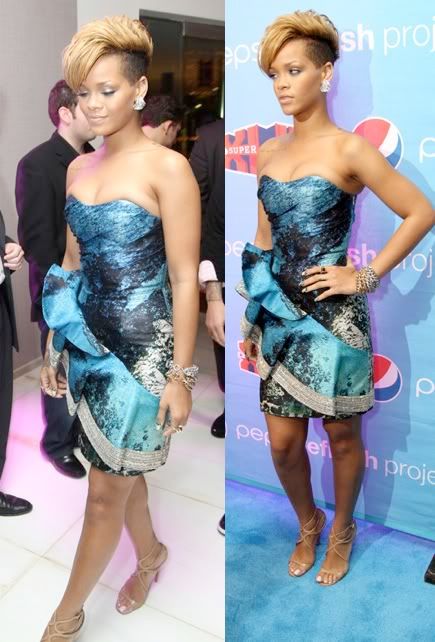 Rih
hit the Pepsi Refresh Project event tonight in Miami.  Rocking a cute blue and black sparkly cocktail dress.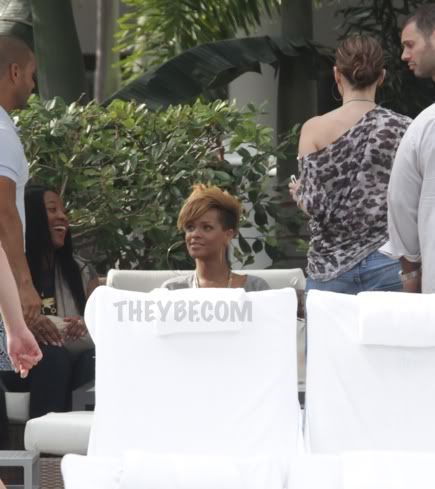 And it was a diva poolside lunch.  This afternoon in Miami,
Rihanna
,
Melissa
, and
Jennifer Lopez
(in the animal print) relaxed poolside at the Fountainebleau Hotel on Miami Beach.   Rih and J-Lo had a meeting before Jenny left for rehearsals. RiRi stayed behind with her entourage and drank wine in her private cabana. Paparazzi sources on the scene say that after noticing photographers in the distance, Rihanna requested the hotel place several umbrellas to prevent her from being photographed. More pics when you read the rest...