Well it's about that time again.
Beyonce
's been spotted on vacation.  She's yachting off the coast of Croatia and showing off her ridiculous bikini bod: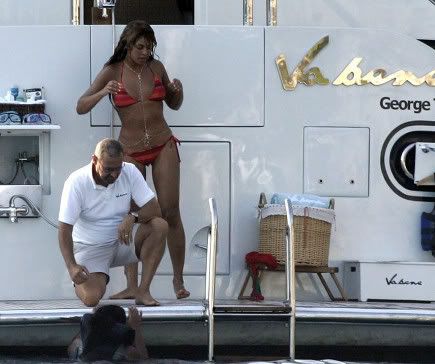 Can't tell just yet if her hubby Jay is with her.
But I see her bodyguard is doubling as her jet ski driver.  Fun times.  And hubby Jay-Z  is indeed her vacation buddy:
Who all of a sudden hates the flashing lights. More pics when you read the rest...