NeNe
and
Greg
are spending a few extra days in L.A. after NeNe's red carpet stint at the Emmys.  So why not go to lunch with one of the O.C. Housewives
Gretchen
and her new
P.R. stunt
boo
Slade Smiley
?  NeNe even tried to give Gretchen a little kiss for the cameras.  I have a feeling this will be on the O.C. show because it kicks off next month again.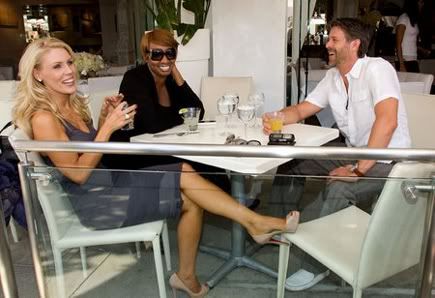 Watching Greg and NeNe kiss is like walking in on your grandfather and his new "lady friend" getting it in. 
*shudders*
More when you read the rest...