Both Zoe Kravitz & Jennifer Hudson were spotted hitting up the TopShop boutique opening in rainy NY last night: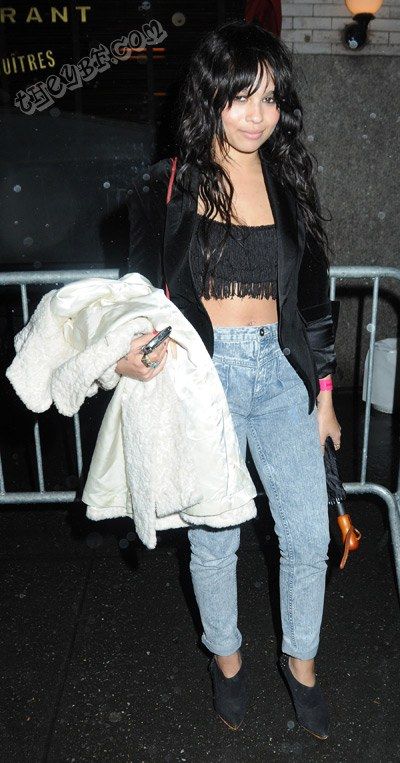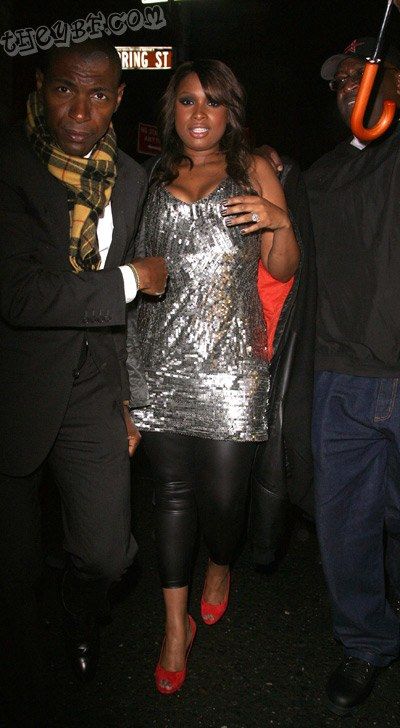 Um. Jury's still out for me on both these outfits. And Jill Scott is this week's JET covergirl. She's talking about her new show and new baby boy due this month: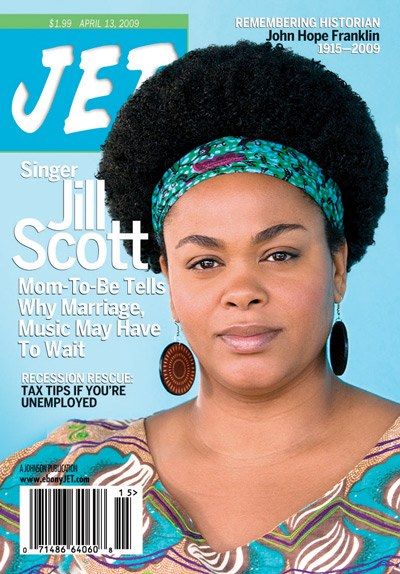 Three-time Grammy-winning singer Jill Scott is counting down the days before she gets to lay eyes on what she calls her most precious gift yet. The soon-to-be-mom, whose due date is April 25, looks forward to her little one, since past doctors told her that she was unable to conceive. He's my little warrior, Scott told Jet magazine. So far, he's been to Africa with me, he's worked in extreme heat and during 14-15 hour days. He's hung in there with me through this whole thing and I just cannot get over it. This is incredible. If things had gone as intended, Scott would have married Lil John Roberts, 37, her band's drummer, last month. The pregnancy, however, has since altered their plans. We are just people, of course, so we have to deal with one thing at a time. We may get married. We may not. Who knows? We don't. We're just taking it as slow as we can. This issue hits stands next Monday 4/6. More pics of J-Hud under the cut...