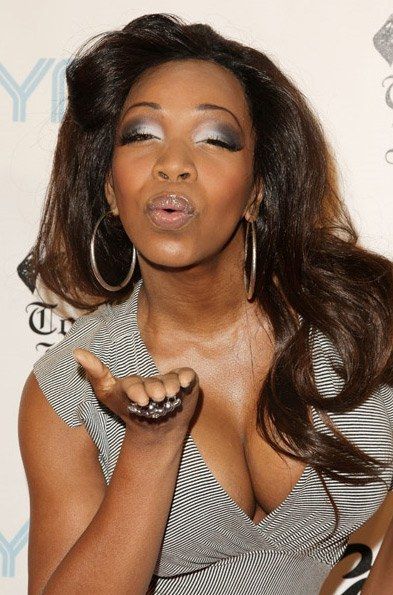 I guess the recession made
New York
negotiate another VH1 deal.  She said she was done with reality tv--but clearly she's not. 
Tiffany Pollard
has signed on to do "New York Goes To Work"--a show following her on different jobs every week.  If she stays at the job for the whole week--she gets $5k.  And the viewers get to vote on which job she goes to--like sewage plants and stuff.  Oh lucky us.
Halle Berry
says she's ready for Baby #2, but she doesn't know if her body is.  On her taping of "Ellen" recently, she said she wants that big family Gabe has so Nahla needs a sibling:
"My mind says yes," she tells DeGeneres, "but the rest isn't up to me so we'll see."
I so want her to have baby #2.  Purely for Halle Baby Watch reasons because I loved it. Pics of
Jennifer Lopez
at LAX when you read the rest...