How else does a fab couple spend a New York weekend afternoon?:
Shopping of course. 
Beyonce
and
Jay-Z
were spotted out and about in SoHo over the weekend shopping for eye shades: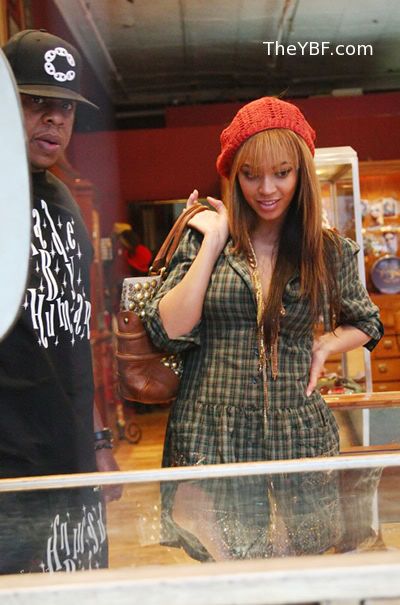 Bey rocked a cute spring dress with hem embellishments and the new Louis Vuitton brown "Ethnic" sandals and a beret.  While Jay rocked his usual jeans, tee, and sneakers.  Dude kills me with the side eyes every time.... More pics of the Carters when you read the rest...