It's like this chick is playing a serious game of hide and seek....with air travel involved. 
Rihanna
popped up in Barbados a few hours ago looking ready for another home visit/vacation in her maxi dress, apple red lipstick, and denim jacket: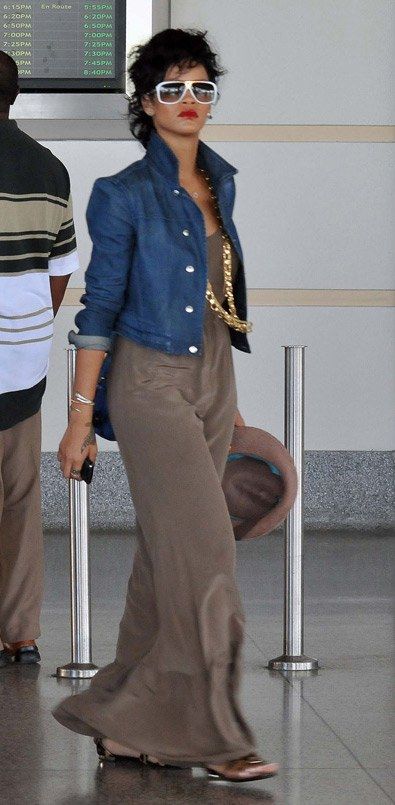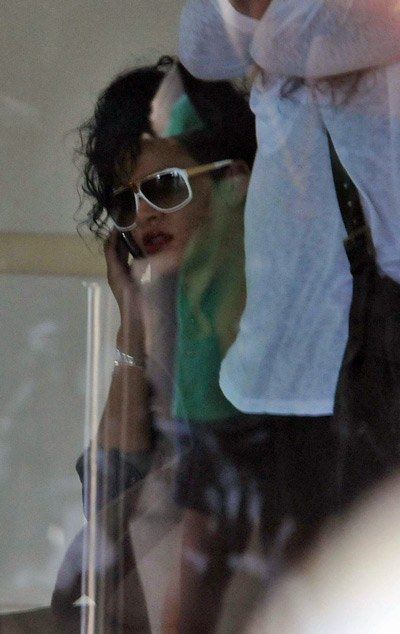 Chick has been in 4 different cities in 5 days--L.A., Hawaii, New York, now Barbados.   I guess she needs a break from all the dinner gatherings and clubbing.  Hopefully she'll actually see her father this time around. More pics when you read the rest...