Here we go again. Janet Jackson has once again cancelled a slew of tour dates today thanks to "doctors orders". Chick needs to just drop the pregnancy bomb we've all been speculating about and carry on. Of course, no official details have been released on Ms. Jackson's diagnosis. And I hear JD is still not hitting up her bedside. And he's supposed to be so in love. Nasty!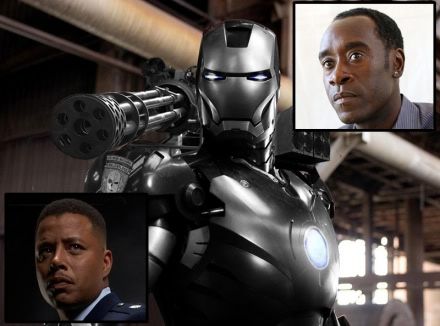 Don Cheadle has replaced Terrence Howard in Iron Man 2. Apparently Terrence, who starred in the first Iron Man, backed out of the franchise because of "financial differences". Check the story here.
Bethenny from "The Real Housewives of New York" is blogging about the "Housewives of ATL". And she's offering nothing but backhanded compliments. But who's to blame? The chick from NY who could just be stereotyping black women, or the black women on the ATL Housewives show who possibly are perpetuating the goldigging black woman stereotype? I mean, they are all mainly "fabulous and successful" because they married the money...some more than once. Speak on it... More tidbits about Evander Holyfield's broke ass and Reggie and Kim K when you read the rest...