Trey Songz
hit up
Angela Yee
's Shade 45 Morning show this week. And got extra freaky on the air first thing in the morning. Here's just one clip of him talking to a caller about how she can sex him up as she pleases. Clearly this is Not Safe For Work (NSFW): Oh yeah. He says he's indeed not engaged and has never been engaged and has been single since last June. And in case you missed it: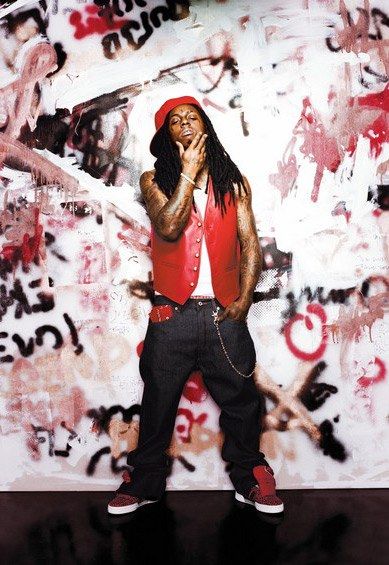 Lil Wayne
is wildin' out with
Playboy
. He did an interview with Heff and co. and that ish is indeed NSFW. Here's a few quotables from it:
1. How old were you when you lost your virginity and what were the circumstances? WAYNE: I was 11 and the girl was 13. She had every board game you could imagine. I liked board games. We was playing Win Lose or Draw and on the board she wrote, "F*ck me." Now I was 11, and I didn't even know it meant "intercourse." I just knew it was a cuss word, so I was like, "Why is she cussing herself out?" She said, "Do you want to play 'Press Your Luck'? Well, the game is in my closet." She had a walk-in closet, so she said, "Go get it, it's right to the right…." When I walk to the closet she came in and cut the lights off and took off my pants, and I remember my ass was cold up against the wall. I was like, "What the hell!?" When I tried to push her off me, I felt that she was naked also, so I just stepped back and let her do what she do. 6. Ever had a threesome? WAYNE: I think the most I've done before is five. I don't do groupies. I am not the groupie type. I am 25 years of age right now and the president and CEO of my own company. Dealing with a groupie was back when I was 15 years of age and when I dropped my first solo album. When I am doing five, it's usually two that's used to me and we've done this before. They know how to go out and get two or three more girls. They make the other girls' first time feel better—because that's a whole hump they gotta get over—because they ain't worried about you. 7. What's the most orgasms you've ever had in one 24-hour period? WAYNE: Ooooh, sh*t! I've been "locked up" with this one chick and when I say "locked up," I mean locked in a room and she made you go, man! So I probably done it like 10 or six times in 24 hours. That's one of those days you just stay in the room with the robe on and slippers, no boxers or nothing. 10. Have you ever recorded a song while having sex? WAYNE: I've gotten head before while I was doing it, but now that I can sing, I could really pull one off now. It was on a mix-tape or something and it was called "Your Baby Blue." My concentration was terrible. I never took so long on a song, boy! It was a lot of takes. Some of them was on purpose of course—I was messing up on purpose so she could stay down more!
This dude's a clown. Classic interview though. The rest is
here
.
Bow Wow
on "Chelsea Lately" when you read the rest...