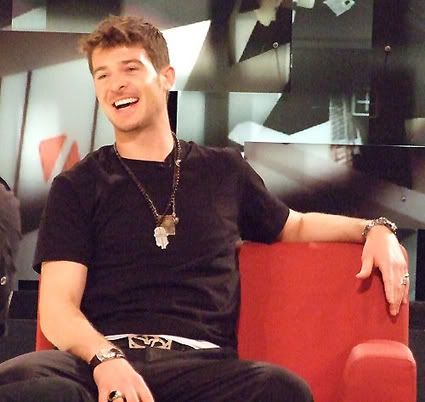 So
Robin Thicke
was interviewed recently and he gave his take on why VIBE came at him with some racist
ish
bull about why he can't be on the cover of the mag:
Q: What is it like trying to break the color line from the other side?
Thicke: When I did a recent interview with Vibe magazine I asked, "Why can't I get the cover? This is a magazine I love.