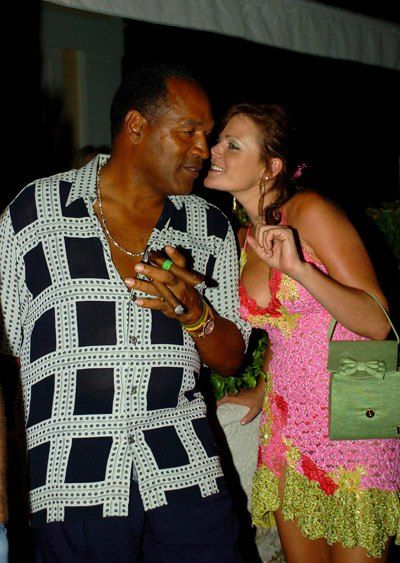 OJ
's girlfriend is knocked up...by another man!  Sources revealed that OJ's 33 year old girlfriend
Christie Prody
moved back to her hometown of Fargo, N.D. after OJ was hauled off to jail in December.  And now she's pregnant with another man's baby:
While the 61 year-old disgraced football star sits in a Nevada prison cell, Christie, 33, has decided to put her tumultuous past with O.J. behind her. She's left the Miami home they shared and moved to a small town near Fargo, N.D., where she's found love and plans to start a family. "Christie's like a new woman without O.J. in her life," a close friend revealed to The Enquirer. "She's fallen in love with a local young man in her hometown. Now she's pregnant and looking forward to having the baby." One person who definitely was not thrilled with the baby news was O.J., says the friend. "O.J. ranted and raved over the phone from his prison. He said, 'I can't believe she did this to me!' After O.J. was sentenced… he made numerous phone calls to Christie, screaming at her to visit him in jail, says the friend. "She was trying to get her life together and go on without him. She finally stopped accepting collect calls from O.J.," said the friend. "She told me, 'To hell with O.J. I was there for him for years, and he treated me like dirt.'"
Christie and O.J. have been dating since she was 21. Chick better count her blessings The Juice was in the slammer when he found out the news. Because it could have been another ugly situation on hand.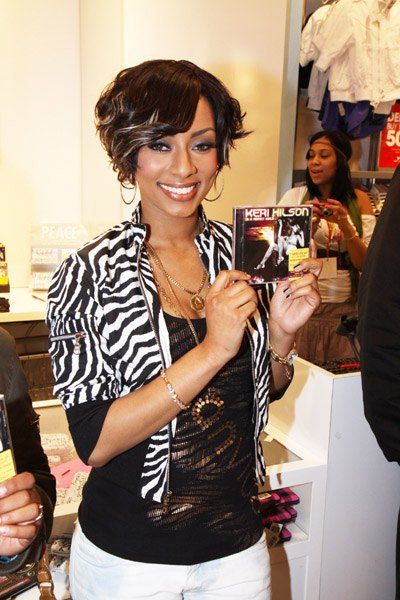 Keri Hilson
may think somebody's trying to sabotage her success.  For some reason her label only shipped out 120,000 copies of her album
In A Perfect World
last Tuesday on its drop date.  While she sold over 92k in its first week (which is actually good these days) and debuted at #1, she feels like she could have sold way more if her cds had been shipped appropriately.  Many stores didn't even carry the album or sold out quickly.  Chick better check her people over there at Interscope.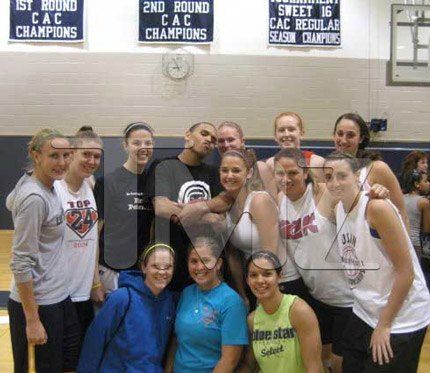 And
Chris Brown
was surrounded by women the other day while playing b-ball at University of Mary Washington.  He was likely there scouting out colleges still with and for his cousin.  Apparently the girls basketball team hit the court as well and asked Chris for a pic.  He obliged and kept playing himself and took pics with other fans.  Guess you gotta move on someday.  More pics of that after the cut....