YBF folks hit up Opera last night in the ATL to catch Estelle and others perform at the Heineken Red Star Soul Event: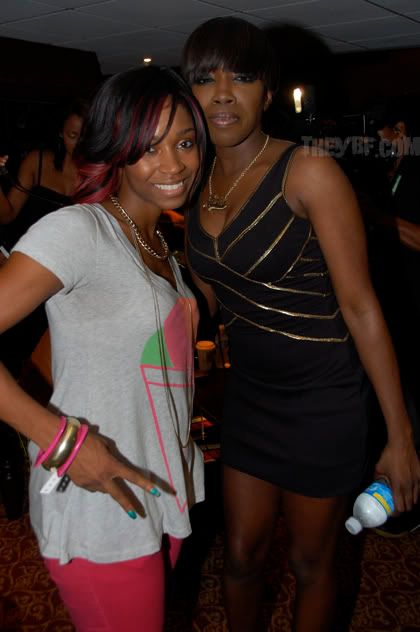 D. Woods was there too.
Those nails are killing me Estelle but cute look all around. And Kim Porter even showed up with her 3 Brown Girls crew: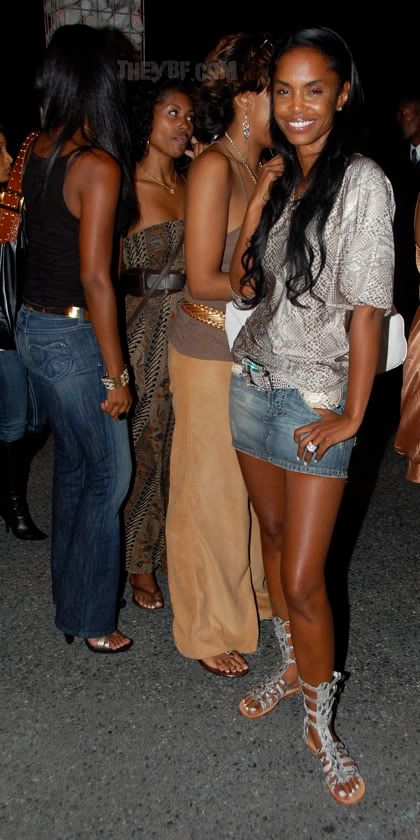 Rocking her gladiator Balenciaga shoes. And um, that's an interesting choice of finger you decided to rock that diamond ring on Kim. Mmhmm. Keep wishing boo. And over in Cali, YBF folks turned out for the premiere of The Longshots starring KeKe Palmer and Ice Cube: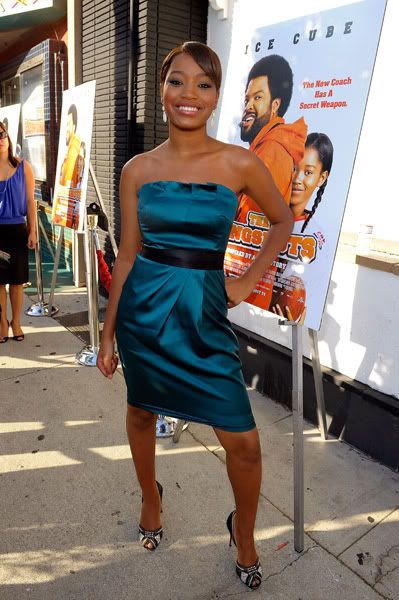 Look at KeKe getting her grown woman on and stuff. Looking fabulous. And Ice Cube brought his wife Kimberly and fam along for the red carpet action. More pics from both events when you read the rest...