Mrs. Mary
copped herself some soft serve while out and about in SoHo yesterday:
And
Kanye
and
Amber
got productive with their impatience yesterday: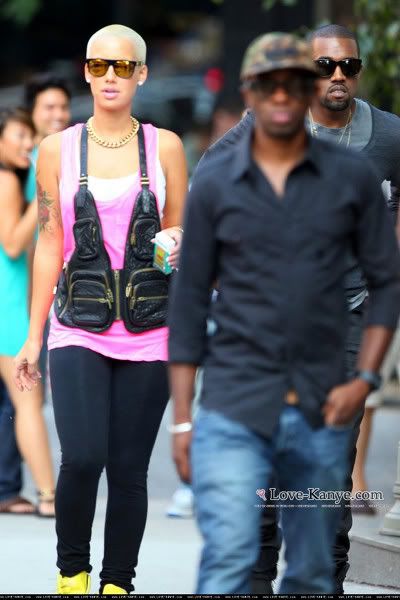 They were spotted hopping out of their car while traffic was backed up in an NYC tunnel, and Amber walked the streets to smoke while Kanye hit up a few stores. Yes, their car had only moved a bit when they got back. Hilarious. Mainly because this is some mess my uber impatient self would do... And
Murda Mase
is back:
This dude has indeed broken the record for how many times a person goes from preaching in the pulpit to cursing out other rappers on diss tracks. Apparently he told photogs yesterday he's back in the rap game and wants to work with
Diddy
again. Bad move son.  And so is that pay phone. Extra thirsty. More pics of these folks when you read the rest...