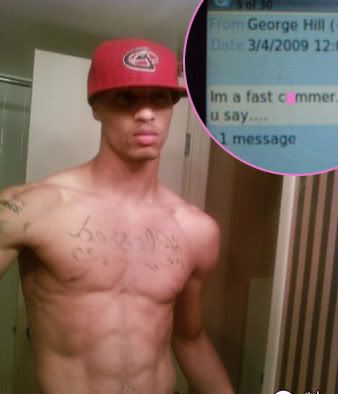 And another NBA baller gets caught out there....nekkid.  But y'all might be feelin' these a little more than
Greg Oden
's.   San Antonio Spur
George Hill
has some naked pics on the net that his former girlfriend or former jumpoff just leaked.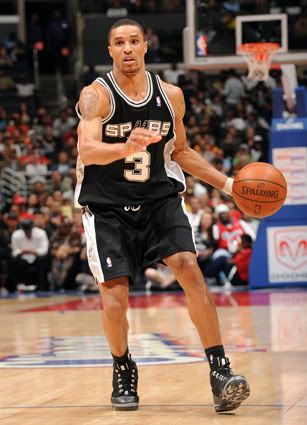 We've never heard of him but from the looks of his pics (the ones where he's actually clothed), dude is a ka-yutie!  We may just have to start paying more attention to the NBA games. We hear George spends more time on the bench than in the game so this
may
just be a good look for him. Just looking at the silver lining here.... The NSFW naked flicks and texts thanks to TheDirty.com and the email from his lawyer confirming it's him when you read the rest...