As you all know, YBF was on the scene for several Inaugural balls and events and parties over the last several days. Most celebs were nothing short of fabulous, YBF lovers, or just having a great time all around. But we came across a few celebs who need to recognize what's really hood. Here's the scoop:
At the Hip Hop Inaugural Ball,
Ashanti
was being quite "Hollywood" and "didn't feel like posing for pictures" while in her VIP area. Not even for the sponsors of the event. And even frowned up and shooed people away. I find it odd--though--that as soon as the "other" type of Hollywood media asked for pics of her, she quickly obliged. I'm not saying Ashanti--but I'm just saying. Funny that I didn't know who it was she was so enthralled in her couch convo with until I saw the foolywang black and white fur coat on one person and way too small "cocktail" dress on the other. It became apparent it was
Momager
and sister
Shi Shi
. SMDH. No
Nelly
in site either. Basically people just don't recognize which media are really the ones keeping their names in the media...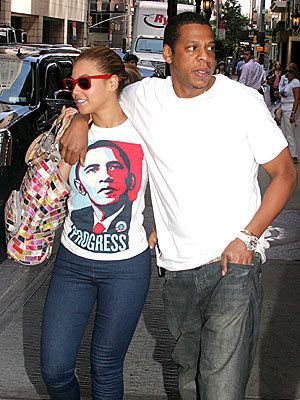 We hear that
Beyonce
was upset that she couldn't get to her hubby's concert rehearsal Monday afternoon because all of the streets around the venue were cut off. She reportedly pitched a fit because she didn't want to trek the 4 blocks in her stilettos in the extreme cold. the cops didn't care who she was and weren't budging. So her security turned around, took her and
Jay-Z
back tot heir hotel at the Mandarin Oriental, just for her to change into some more walk-worthy shoes. Gotta love it. More ish when you read the rest...