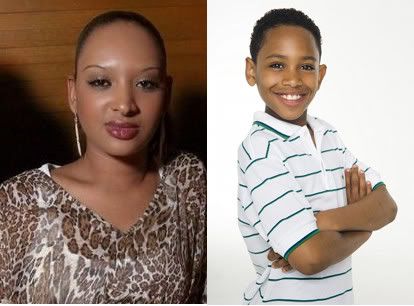 Remember
this story
that came out back in July about
Dru Hill'
s
Sisqo
allegedly knocking up one of his 14 year old groupies 10 years ago? Well her real name is
Jamila Ford
(which she hid at first) and she's still trying to get Sisqo to fess about her and their son
Ian
. Here's what she tells YBF:
My name is Jamila Farid and I just came out with my life story ( in two major local magazines and news paper) regarding my son Ian, with Singer Sisqo. Our son is now 9 years old about to turn 10 in November. Of course the singer does not admit to his son and I am very tired of it. My goal is NOT to be famous or get rich of my story, but to finally have him to stand up to his son and stop denying it! I currently live in Switzerland and our son was concieved when Sisqo was here 10 years ago touring with Dru Hill. I am now 25 years old. I have been trying to get in contact with Sisqo or his people, but he keeps denying it, so my alternative is to just put it on blast untill he steps up. God bless him, but dear Sisqo it IS your SON! Thank you young black and fabulous for helping me and our son to get this case resolved.
She also sent over new pics of 10 year old Ian.  Click the jump for them...