Don't believe the hype. Chrihanna is still in effect: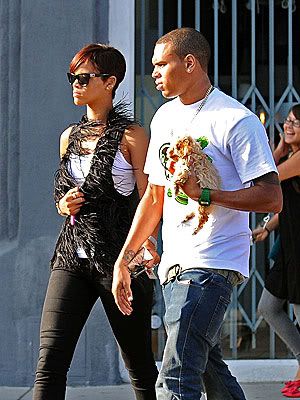 They were spotted shopping it up around L.A. on Melrose yesterday as Chris carried around one of Rihanna's pooches.
And TMZ sources say Toni Braxton will most def be a contestant on this new season of Dancing With The Stars. Of course, the DWTS producers aren't confirming anything yet. But she's dealing with her heart problems well and will likely kick ass on this show. Team Toni! More with Michelle Obama and Tyra when you read the rest...