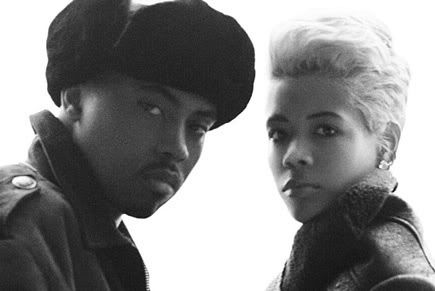 Nas
better start telling folks "You Owe Me." Because he has to find a way to pay his now ordered $40,454 in spousal support and $10,647 to
Kelis
. WOMP. He admitted that they tried to work things out and reconcile, but that just didn't work. That explains why we saw them out and about together a few months ago. Meanwhile, the judge even said he needed to pony up the $50K+ for December. As for how the courts came to this decision,
BBC News
reports:
Kelis, whose full name is Kelis Rogers, recently signed a record deal worth $175,000 (£107,405), but her lawyers argued that she has only taken $50,000 (£30,683) of the fee.
They also downplayed her currency as a recording artist, telling the court that her only recent song was premiered on Twitter.
Nas said he did not expect to release an album until next year - which may result in additional income - two years after his last record.
The court heard that the 36-year-old owes his manager $700,000 (£430,000) and has a tax bill amounting to millions.
Kelis, meanwhile, has not filed a tax return for years, making her income difficult to determine.
Nas also wants shared custody of Baby Knight--which could possible lower his payments. News on
Weezy
's jail sentence when you read the rest...