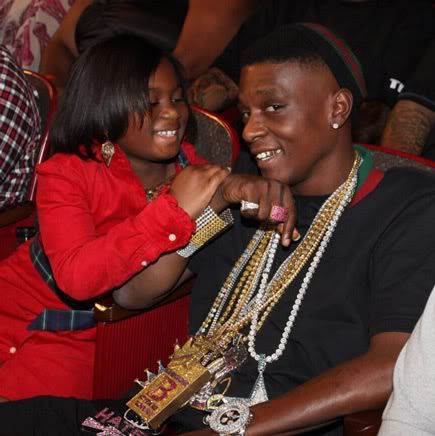 This is just not a good week for rappers.  Yesterday,
Lil Boosie
went in front a judge in Louisiana about that 10 year prison sentence for weapon and drug possession.  He was only going to serve about 2 years of it.  But the judge doubled that 2 to 4.  All because Boosie
violated
his house arrest (why was he cheesing it up for the cameras at the BET Hip Hop Awards when his ass was supposed to be home?) and didn't stay away from trouble like the judge ordered.  Boosie was taken into custody right away.  Damn homie.  See you in a few years.... And here's his official statement:
"I made some very foolish choices, but I was doing the best I could to provide for my family before I went away to jail. Clearly I exercised terrible judgment and I hope to get the opportunity to prove that I can make great decisions for my family and the community in the future."
Well alrighty then...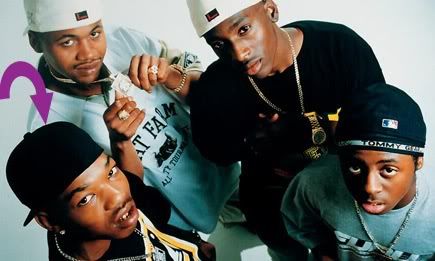 Another Louisiana rapper,
BG
(part of the
Cash Money Hot Boys
posse), was arrested in New Orleans last week.  All due to the usual weapons and gun charges.
The 29-year old rapper whose real name is Chris Dorsey was accompanied in the vehicle by 17 year-old Demounde Pollard and 28 year-old Jerod Fedison. According to New Orleans' WXVT News, Fedison and Dorsey were each booked with illegal carrying of a firearm. Pollard was booked for multiple drug charges for possession of Hydrocodone, Oxycodone, and Alprazolam, two counts of illegal possession of stolen firearms, and a count of illegal carrying of a weapon.
His arraignment was last Wednesday and he is being held without bond.  When the hell will these people learn??
UPDATE
: BG
brags
about being released (thanks to his great lawyers) only 1 day after getting locked up. More when you read the rest...