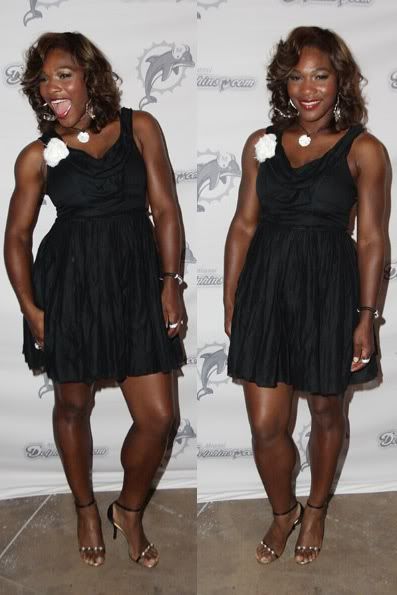 Serena Williams showed up to the Miami Dolphins season opener last night looking fab.  She's the newest part owner.  And, of course, she couldn't show up in jeans and a jersey.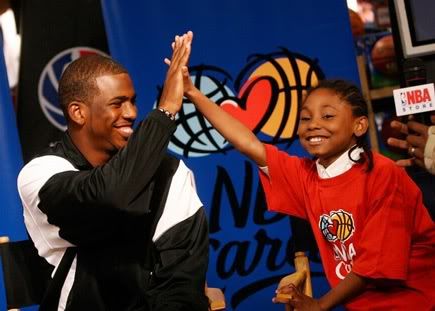 Speaking of YBF sports folks, cutie
Chris Paul
has written a children's book called
Long Shot: Never Too Small To Dream Big
.  And he had a reading/signing with the kiddies at the NY NBA store yesterday.  Awww.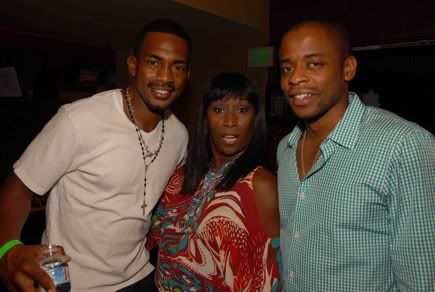 And
Kiki Shepard
's celebrity bowling challenge to raise awareness--hosted by Hennessy--for sickle cell went down this past weekend at Pinz in Studio City. Celebs like
Tatyana Ali, Dawn Lewis, Theresa Randle, Salli Richardson, Joe Torre, Bill Bellamy
and many more came out to roll and raise awareness for the disease. And here's some behind the scenes footage of
Amerie
's new vid for "Heard 'Em All". More pics from these events when  you read the rest...