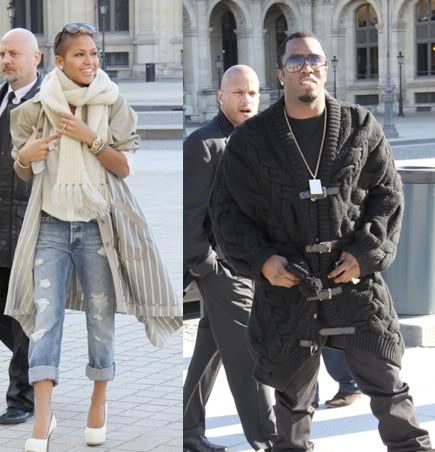 After taking in the Gareth Pugh show for Paris Fashion Week, the couple who still thinks we're stupid enough to not know they're a couple was spotted taking in the sights in the City of Lights.
Cassie
was dressed casual fab in torn and cuffed boyfriend jeans and pumps with a suspect blousy shirt.  If you don't want us to think you're preggers Cassie, I suggest you stop all of a sudden wearing these baggy clothes hiding your tummy.  She's looking uber cute nonetheless.  Loves the coat and whole look.
Diddy
though.... More pics under the cut....