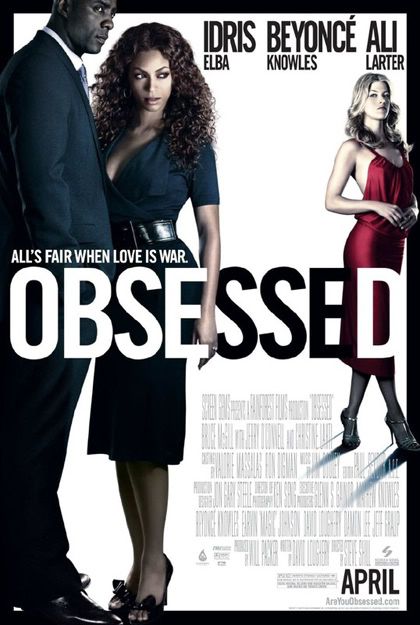 It's here. 
Beyonce
and
Idris Elba
's new poster for their
Obsessed
movie is out.  And she's rocking the fab black Valentino peep toe bow tie pumps I just copped a few days ago myself.  Loves it.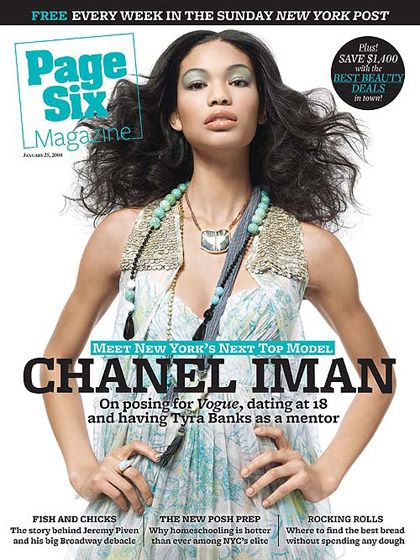 The gorgeous
Chanel Iman
is covering the new issue of
Page Six
magazine.  And here's some excerpts:
On her frustrations at the difficulties that models of color face in the industry: "It's not just black girls. It's ethnic girls in general: Brazilian girls, Hispanic. You really don't see a lot of Asians either. A lot of designers think that if every girl on the runway looks exactly alike, then people will come to the shows and buy the clothes because they won't be focusing on the models….It's not even just runway either… us ethnic girls should be getting a lot of the covers too! I would love to be on half of the campaigns these [white] girls are booking, all looking exactly alike. It's not right. It's not fair." On rumors she has been involved with Kanye West, rapper Tyga, and singer-producer Ryan Leslie: "I'm young and I'm dating. But I'm not gonna say any names. There are special people in my life but nothing serious. Just having a man in general is a job! I have one job; I can't have a second. I'm the type of girl that if I have a man, I want to be a good girl-friend and be there for them and take care of them." On her close relationship with Tyra Banks: "She keeps it real. She tells it like it is. She's really been a great mentor for me."
Fab chick indeed.
Marc Jacobs
is really killing me with these skirts.  He and
Kanye
are parading around Paris right now for Men's Fashion Week.  And Kanye's showing off the red Louis Vuitton shoe he just designed. More pics when you read the rest...