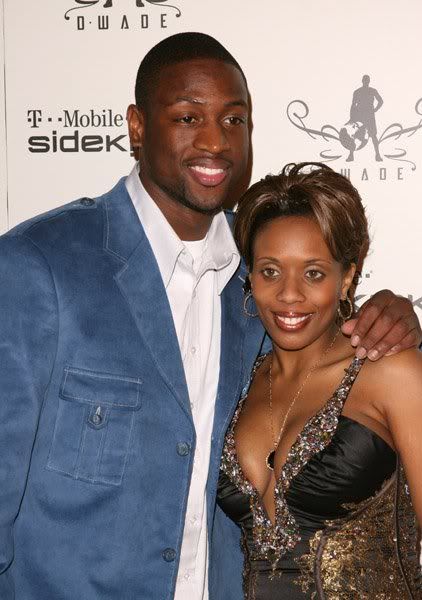 Just when we thought
Dwyane Wade
and
Siohvaughn
were working out their divorce amicably at this point, ish just got real ugly. Dwayne has filed a docket of over 300 pages asking for full custody of their 2 sons, ages 8 and 2. And he says it's all because Sioh's an unfit mother. O snap! According to
ESPN
:
Documents obtained Wednesday by The Associated Press show Wade alleges his wife Siohvaughn cannot "be considered a fit and proper person" to raise their children. In more than 300 pages of filings, the All-Star says his wife exhibited threatening behavior, had extramarital affairs, uses abusive parenting methods and is unwilling to let the 2006 NBA finals MVP see his children.
"For more than two years, I have tried to make peace with Siohvaughn concerning our divorce and custody of our kids," Wade said in a statement released to The AP. "I no longer believe that's possible. Siohvaughn has consistently attempted to interrupt or prevent me from having visitation time with our boys."
Siohvaughn Wade's behavior "has made it evident that she is unstable, dishonest, unbalanced, unwilling to accept responsibility for her actions, not of good character, and therefore, unfit to be a custodial parent," according to the petition
. Wow. More when you read the rest....