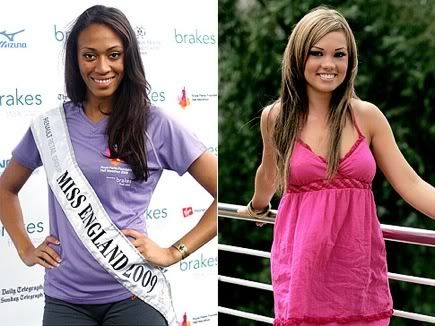 Remember when
Rachel Christie
became the first black Miss England ever
this past summer
?  Well she just lost her crown because of some
scan-duhl
.  Very recently homegirl got into a bar brawl with another beauty queen, Miss Manchester
Sara Beverly Jones
(on right).  They weren't fighting over the crown, but allegedly over a man: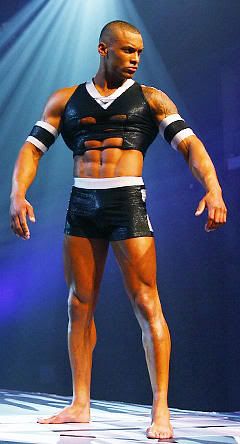 Apparently this guy "
Tornado
" from England's "Gladiators" show is Sara's ex.  And Rachel's current boyfriend.  After Sara proved via text message the two were still "communicating", Rachel went "Bad Girls Club" on her ass.  Rachel was thrown in jail that night and later released on bail.  So she has turned over her crown "in order to work on clearing her name".  Are we really losing a historic title over some dude in  '09?  I mean...I guess if you're gonna fight over a dude he
should
look like
that
.  Just sayin'...
Katt Williams
was released from Coweta County Jail in GA and he went straight to the media to speak out.
Please
check it.
Here's the preview for
Janet Jackson
's ABC interview and a semi-sneak peak of her "Make Me" vid. More when you read the rest...