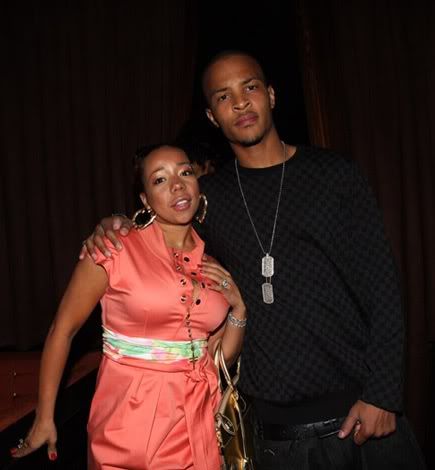 Tameka "Tiny" Cottle
and her engagement ring will be happy campers this year.  In a recent interview with
VIBE
, she dished that she has fallen in love with her
Clifford
all over again, and she's going to be Mrs. Harris sooner than we think.  She says she and T.I. are planning a small, private wedding with around 200 guests before the year is out.
On folks constantly criticizing her for waiting so long to get a wedding:
"I don't really worry about what people say about what's taking so long. Like, it ain't none of your business what's taking so long," said Tiny of the engagement. "If we happy, why are you so concerned? We living, we're happy, we're in love. I mean, it's no doubt in my mind that he doesn't love every piece of me and vice versa so we're just doing what's comfortable and what works for us. Tiny and T.I. Not for the world. When we get ready to make a move, we will make it. We just can't do it for everybody."
More when you read the rest....