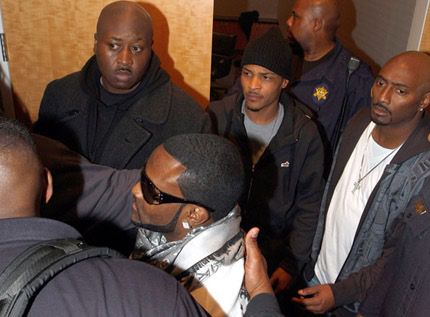 Who at Radio One is still allowing this hood mess called the Dirty Awards to even take place? They went down last night in Atlanta--it's the fourth year--and at the end of the show while
T.I.
was performing, a fight broke out in the audience.
Sources everywhere
are saying it was T.I.'s camp and their rival
Shawty Lo
's camp. They've been beefing over some B.S.