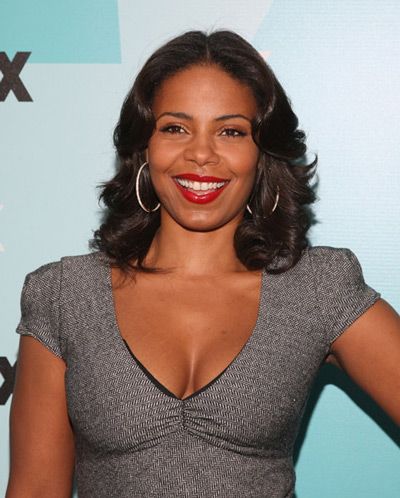 YBF caught up with fab chick
Sanaa Lathan
at Fox's TCA09 event last week. Sanaa is starring in the upcoming animated sitcom "The Clevelands"--the standout new addition to the Sunday line up and a spin off of the popular "Family Guy" series. We asked Sanaa what turned her on about the show:
"I never really watched "Family Guy." I don't really watch much TV at all. But what drew me to the show is it was just simply funny…"
She later when on to say,
"It's great do a show where I can come in and not worry about my hair and my make up and just work.  It also still gives me time to do theater and my movies as well so it's a real treat."
Sanaa is the voice of
Donna
--the wife of
Cleveland
.  Despite not having much experience with animation, as opposed to movies, Ms. Lathan did a fabulous job during the reading of an episode we had the privilege of watching.  And we'll be watching the show as well.... The "Cleveland Show" premieres September 27th on Fox. News on
Gabrielle Union
's new jobs when you read the rest...