Music Fab+Random Candids
May 10 | by Natasha
The talent challenged chick click is trying their

damndest

to attack the game right now:



Rih

Rih's

new single has hit the airwaves and it's called "
Shut Up and Drive
". I can

guaran

-damn-tee this will be the intro song for Season 3 of The Hills or some sh*t. And I will personally whoop Jay-

Z's

ass if he contributes yet another unnecessary intro rap to try to save the song. Eh...eh..eh..eh. And

Solange

thought it was a good idea to release a few of her new tracks on the net:
White Picket Dreams
and
Champagne Chronic Nightcap
Sounds like she stepped her game up a bit this time around. I am obsessed with neo soul sounds...but I'm not sure she pulls it off. The jury's still out on those tracks...




So

Akon

is

apologizing

for his actions
from several days ago--conveniently a couple days after Verizon messed with his money and dropped him as a rep due to his "dancing" at his concerts. And now a new song called
"Mama Africa"
has conveniently been released as his new single.

Whatev

. I honestly don't think he did anything wrong as it relates to the

underage

chick he brought on stage. The club is 18 and up for a reason. She and her parents need to be in trouble too. What is a 14/15 year old doing at a night club anyway? Anyways...I talked about how tacky his "dancing" was from the get when he first kicked off his tour. So that's nothing new....





Serena's talking about rapping again. She told Star mag recently:




"I can rap. A lot of people don't know that about me, but I am. I don't
freestyle or anything, but I can definitely rap. I also play the guitar."
A rapper who doesn't know how to freestyle is like a prostitute who doesn't get paid. Makes no sense 'Rena. Anyways...
Allhiphop
has more about her "aspirations".


Kelly R. is finally getting some face time:




She hit up

FUSE's

The Sauce yesterday. This look? She could do so much better...



Naomi C. was spotted leaving the

Gramercy

Park Hotel yesterday in the NYC:


WTF

is going on here? No...really. I wanna know.



The usually fab Mel B. pulled a Britney getting out of the car the other day: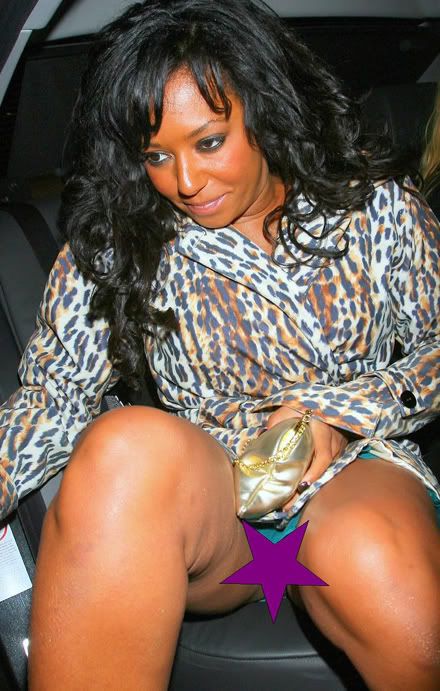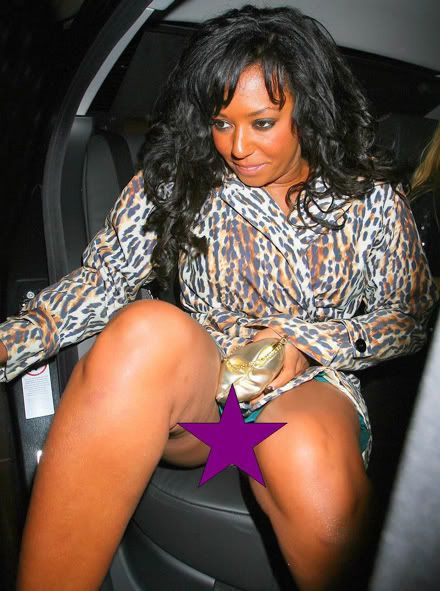 What is so damn hard about protecting the Va Jay Jay?? Anyways...all you

freakaleaks

can click the pics for the slightly

NSFW

versions.


Word has it 50's still

tappin

' the older chicks:
Supposedly he and Victoria

Rowell

are a couple--again--and they have been since their movie together Home of the Brave. Victoria's 46 (15 years older than 50) and looks damn fabulous too. Anyways...they dated shortly

pre

-

Vivica

and I guess things just weren't done. Sources say she likes the "edge" in him. Why am I not surprised...

The Randomness:


Janet's giving a concert Friday at Paradise Island in the Bahamas and Whitney will be in attendance.

Here's video

of her practicing. Fun times.



Check out the "Buy You A Drank remix" ft.

Kanye

here. Oh yes...this

ish

is on Repeat.