MTV & VH-1 Must Hate Black People+Omar & Keisha Epps' Baby Shower+ Beyonce & Will Cover the Mags+Other Fabness
​
Nov 18 | by Natasha
​ ​ ​ ​
So Jamie Foxx has some new tv deals in the works:
Jamie Foxx signs a two-year deal to produce unscripted shows for MTV and VH1, with the first product of their new union being From Gs to Gents, a series "in which a group of men are given social makeovers in a bid to turn them into gentlemen," efforts that a guest-starring Foxx will entertainingly attempt to thwart by dragging them to nightclubs, pouring alcohol down their throats, and urging them to "make it rain" upon nearby members of the opposite sex.
Source: Defamer
Oh hells no. This sounds like nothing but the male version of Charm School gone extra wrong and we definitely don't need that. Can we PLEASE stop anymore foolishness showing black folks (y'all already know the damn deal so don't even trip) acting like foolywang material for 15 minutes of fame? I mean...are we really still "making it rain" in the clubs? Seriously? I can't take it.
Omar and Keisha Epps had their baby shower in Calabasas, CA recently: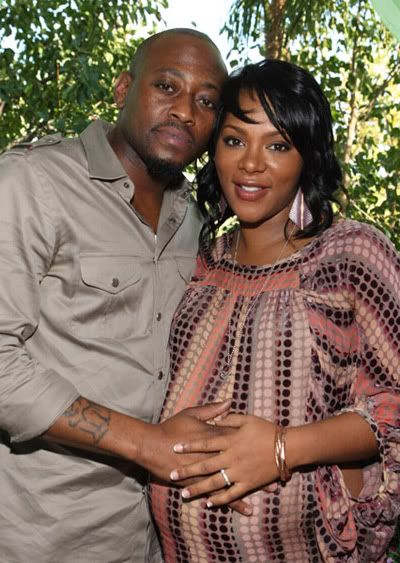 Cuteness.
Brandy came out looking pretty fab.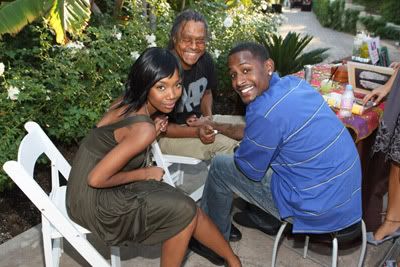 Jackie Long was there.
Marlon Wayans brought his fam along.


Pics: Wireimage// John Shearer
Congrats to the couple!
Here's the first flicks from Raven Symone and Martin Lawrence's new movie College Road Trip:
Pics: rottentomatoes.com
And you can check the trailer here. Akon and Luda were spotted riding camels in Dubai this week: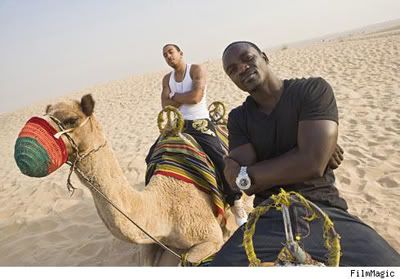 Pic: TMZ.com
They were said to have been vacationing there and meeting with investors and Arab royalty about investing in real estate and Arab hip-hop. I'm just mad at the steering wheels. Here's a sneak peek for what's coming up Monday on The Game:
The drama between Tasha and Malik will reach a boiling point, but will Malik walk away from Tasha as his mother and manager? Kelly threatens Jason with the one thing that will make him crumble. Derwin gets his groove on, while Melanie tries to win back her friends. Plus it's an all out Celebfest with guest appearances from Rick Fox, Tavis Smiley, Daryl Mitchell, and Michael Eric Dyson.
I'll be watching.
Pic: The Real Estate Stalker
The drama's still poppin' off with Shaq and Shaunie. Apparently A-Rod walked on the contract to buy the Star Island mansionfor $32 mill. The Rodriguez family has instead decided to stay in their $12 mil home and Shaunie and the kids are still mostly living in the mansion. She's not trying to leave and has not agreed to sell it. But Shaq isn't trying to hear it. YBF was the first to drop the exclusive that Shaq was attempting to sell the mansion from under Shaunie without her even knowing.
So Bobby wasn't lying about being on wheelchair status for spraining his ankle? He really should consider laying off the old school New Edition moves for this new tour. It would be for the best for everyone involved.Look who was spotted out and about together: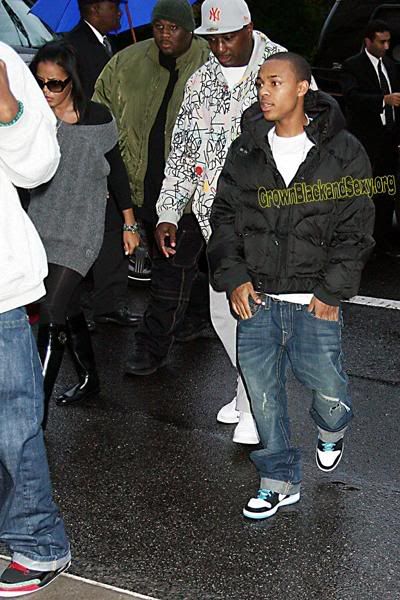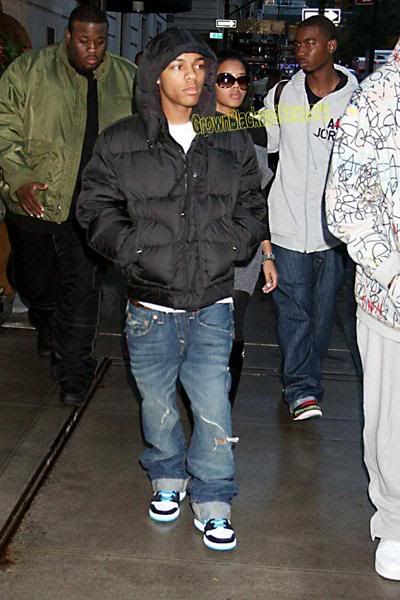 Pics: S2S
Mmhmm Angela and Bow Wow. Y'all ain't slick. The Randomness:
​ ​
​ ​ ​